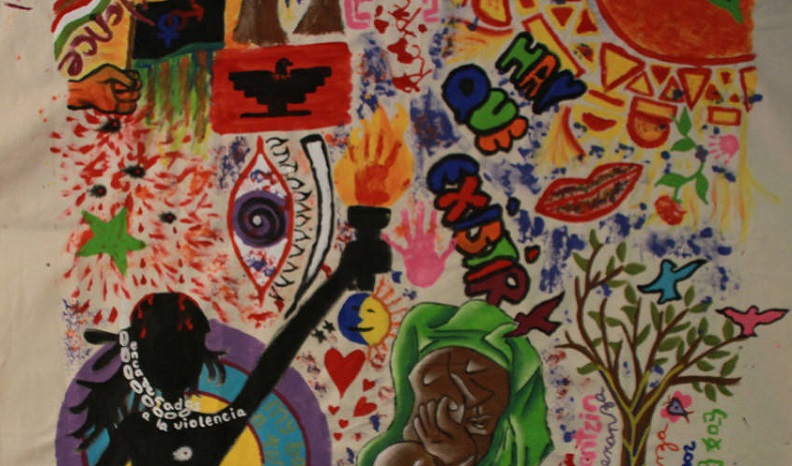 Building a Diverse and Inclusive Community Starts Here
Macalester is a community that intentionally leans into challenging conversations about diversity, equity and inclusion. A commitment to multiculturalism also inherently means a commitment to cultural competency, to building bridges, and to intentionally reaching out across differences.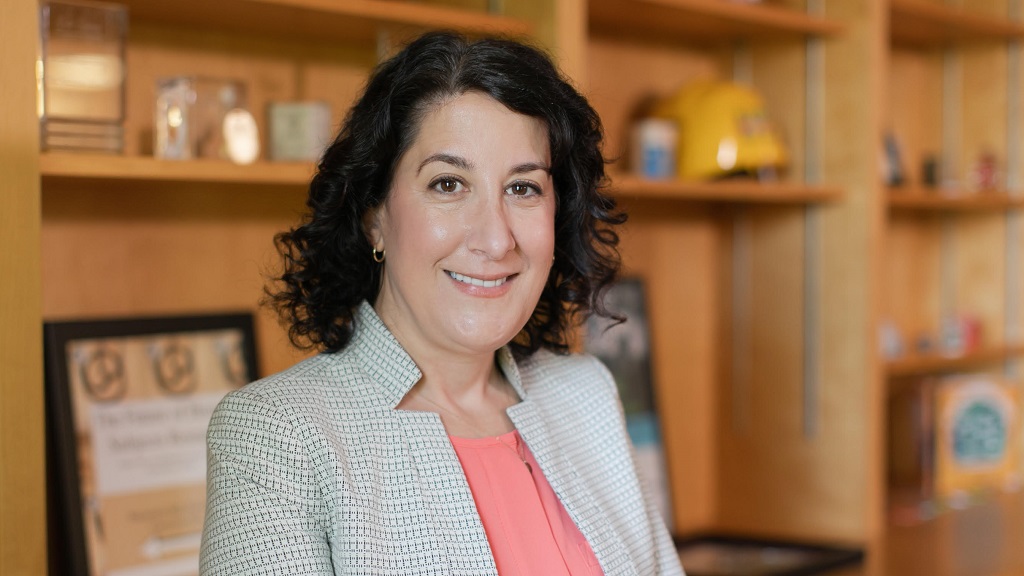 Macalester and Racial Justice
Macalester's president shares the position and initiatives designed to create a more just and equal world.
Diverse Voices, Diverse Perspectives
Each year, Macalester's incoming class represents a growing number of backgrounds and identities. The student experience is richer, with deeper meaning, when our student body reflects our values of multiculturalism and internationalism. Meet the Mac class of 2024.
41%
Students that identify as person of color
18%
Students who are first generation to college
59
QuestBridge FInalists, Including 12 QuestBridge Scholars
HONORING THE LAND AND ITS PEOPLE
Macalester is located in Saint Paul on the stolen homelands of the Dakota people. Today, we work to honor the land and its people. At Mac, our Indigenous students build community on and off campus—from our Proud Indigenous People for Education (PIPE) student organization, interdisciplinary indigenous studies courses, to internships with Indigenous-centered organizations. Curious to know more about the Indigenous and native communities at Mac? Check out this recording of our recent panel and the Star Tribune article, "Macalester president calls for stripping founder's name from campus building over racist views", showcasing Indigenous student activism.
Resources on Campus
Macalester offers many resources to engage in conversation, programming, and community around identities and culture.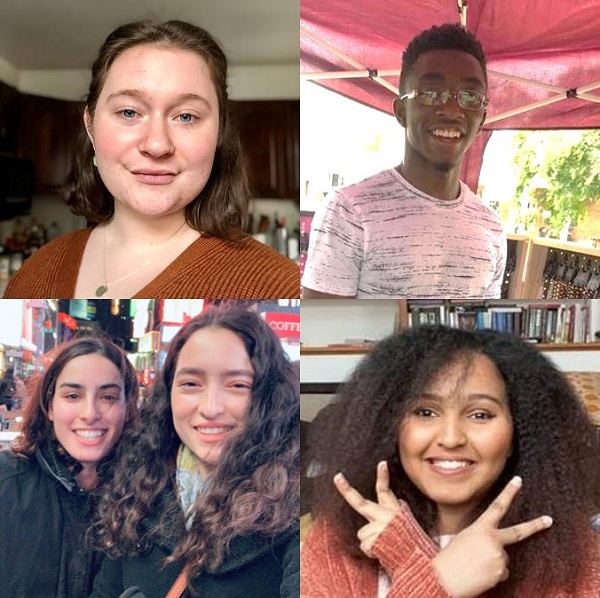 PODCAST
My Multicultural Life
In this limited series podcast, created for students who identify as Black, Indigenous, or People of Color (BIPOC), International, LGBTQIA+, first generation to college, and first generation to the U.S., Mac students and alumni share their stories and experience at Mac.
Connect with Mac Faculty and Staff
LGBTQIA+ Identified Individuals
Based on our commitment to inclusivity, Campus Pride Index rates Macalester 5 stars out of five. Our LGBTQ+ community is vibrant, recognizing the historic markers that have brought about positive change as well as the biases and challenges that still exist for LGBTQI+ students.
PARTNERS IN THE COMMUNITY
Macalester is proud to be a partner in the work of College Horizons, Minnesota Association of Counselors of Color, National Hispanic Institute, and QuestBridge. If you are a community-based organization interested in partnering with us, email multiculturalrecruitment@macalester.edu.
DIVERSITY IN THE CITIES
Minnesota has a rich history of diversity and the cultural landscape in the Cities continues to grow. Within walking distance of campus, you'll find a variety of restaurants and cuisines that reflect this, like Afghani, Nepali, and Thai.
There are seven Ojibwe (Chippewa) reservations and four Dakota (Sioux) communities in Minnesota. During the summer months, the Dakota and Ojibwe nations host a number of Powwows or wacipi (Dakota translation: "they dance") celebrating culture and artistry. These events are open to the public.
In the 1930s, Rondo Avenue was at the heart of St. Paul's largest Black neighborhood. African-Americans who had lived in Minnesota for decades and others who were just arriving from the South made up a vibrant, vital community that was in many ways independent of the white society around it. The construction of I-94 in 1968 shattered this tight-knit community, displaced thousands of African-Americans into a racially segregated and discriminatory housing market, and erased a now legendary neighborhood. While the construction of I-94 radically changed the landscape of the neighborhood, the community of Rondo still exists and its persistence and growth are celebrated through events like Rondo Days and the Jazz Festival. Learn more about Macalester's partnership with the Historic Rondo Neighborhood.
Within the past thirty years, communities of immigrants and refugees have made their home in the Twin Cities. Saint Paul is now the heart of Minnesota's Hmong community, as the largest urban concentration of Hmong people in the country. The largest concentrations of Somali residents settled in Minneapolis' Cedar-Riverside neighborhood and East Lake Street. Since the 1990s, Mexican and Latinx communities have grown to not only reside in Saint Paul's West Side or the city of West St. Paul, but also East Lake Street, Nicollet Ave, and Central Ave.
If you are in the area, we recommend visiting Midtown Global Market, Minneapolis American Indian Center, and the Somali Museum of Minnesota to experience the diversity here.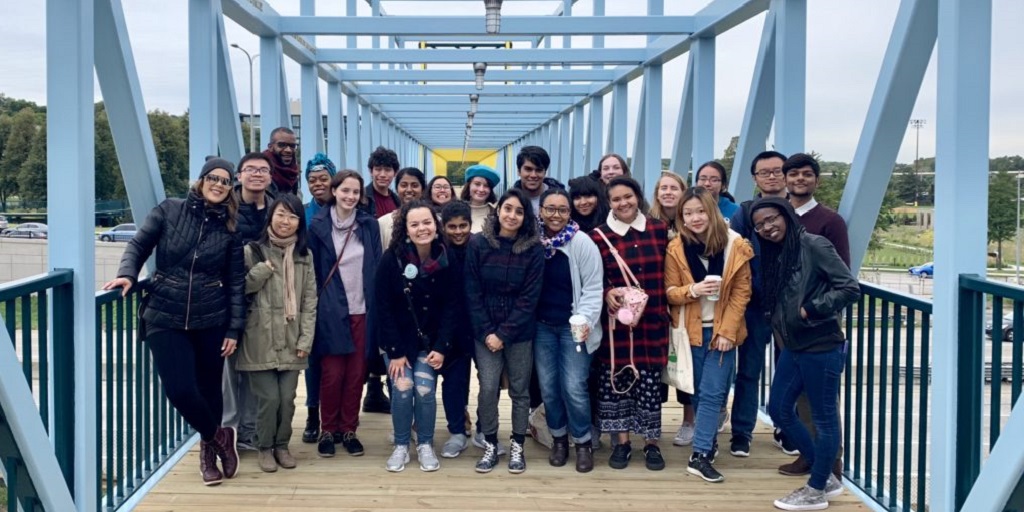 CHECK OUT MORE RESOURCES ON ART, FOOD, AND CULTURE IN THE TWIN CITIES
Connect with us
Interested in learning more about diversity, equity, and inclusion at Macalester? Feel free to reach out to us at multiculturalrecruitment@macalester.edu and an Admissions representative will be in touch with you.