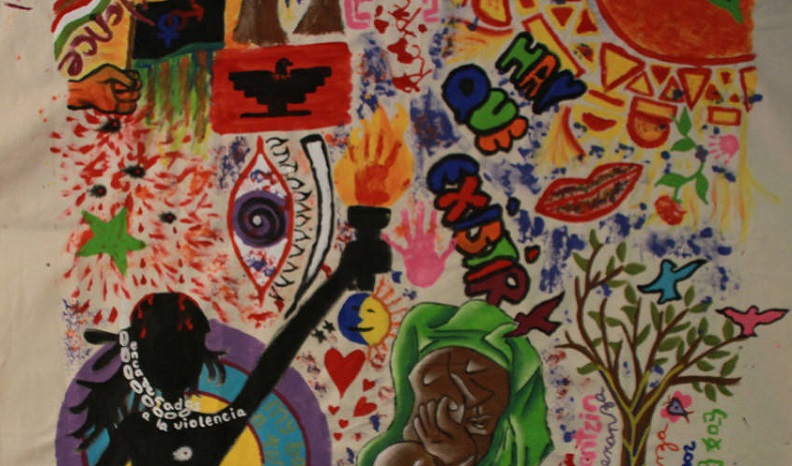 Building a Diverse and Inclusive Community Starts Here
Macalester is a community that intentionally leans into challenging conversations about diversity, equity and inclusion. A commitment to multiculturalism also inherently means a commitment to cultural competency, to building bridges, and to intentionally reaching out across differences.
Diverse Voices, Diverse Perspectives
Each year, Macalester's incoming class represents a growing number of backgrounds and identities. The student experience is richer, with deeper meaning, when our student body reflects our values of multiculturalism and internationalism. Meet the Mac class of 2024.
41%
Students that identify as person of color
18%
Students who are first generation to college
59
QuestBridge FInalists, Including 12 QuestBridge Scholars
HONORING THE LAND AND ITS PEOPLE
Macalester is located in Saint Paul on the stolen homelands of the Dakota people. Today, we work to honor the land and its people. At Mac, our Indigenous students build community on and off campus—from our Proud Indigenous People for Education (PIPE) student organization, interdisciplinary indigenous studies courses, to internships with Indigenous-centered organizations. Curious to know more about the Indigenous and native communities at Mac? Check out this recording of our recent panel and the Star Tribune article, "Macalester president calls for stripping founder's name from campus building over racist views", showcasing Indigenous student activism.
IDENTITY-CENTERED RESOURCES ON CAMPUS
Macalester offers many resources to engage in conversation, programming, and community around identities and culture. Here are a few resources available to our students:
LGBTQ+ Identified Individuals
Based on our commitment to inclusivity, Campus Pride Index rates Macalester 5 stars out of five. Our LGBTQ+ community is vibrant, recognizing the historic markers that have brought about positive change as well as the biases and challenges that still exist for LGBTQI+ students.
PARTNERS IN THE COMMUNITY
Macalester is proud to be a partner in the work of College Horizons, Minnesota Association of Counselors of Color, National Hispanic Institute, and QuestBridge. If you are a community-based organization interested in partnering with us, email multiculturalrecruitment@macalester.edu.
DIVERSITY IN THE CITIES
Did you know that 44% of the Twin Cities metro population are Black, Indigenous, and People of Color?
In addition to the Dakota and Ojibwe people, there are large communities of Mexican immigrants and Somali and Hmong refugees,who make their home in the Twin Cities. If you are in the area, we recommend visiting Midtown Global Market, Minneapolis American Indian Center, and the Somali Museum of Minnesota to experience the diversity here.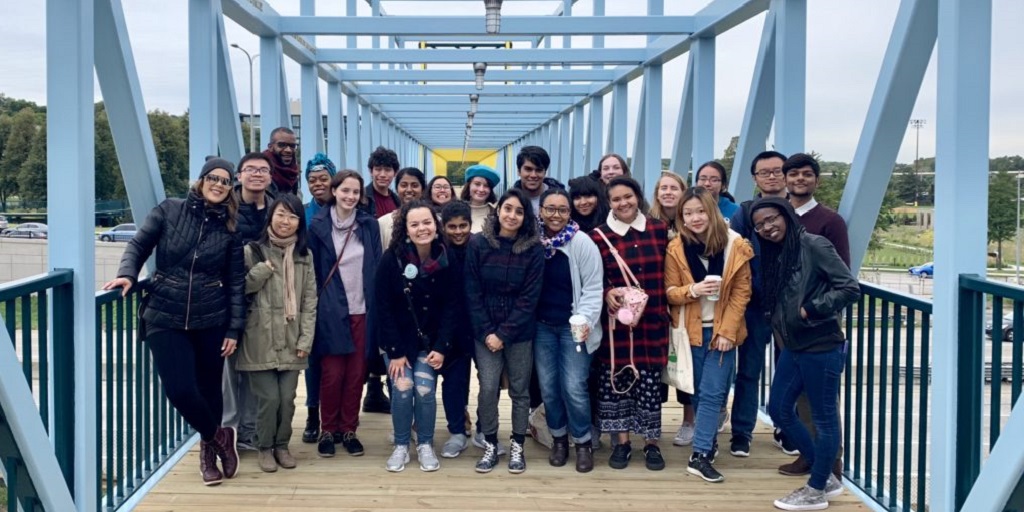 CHECK OUT MORE RESOURCES ON ART, FOOD, AND CULTURE IN THE TWIN CITIES
Connect with us
Interested in learning more about diversity, equity, and inclusion at Macalester? Feel free to reach out to us at multiculturalrecruitment@macalester.edu and an Admissions representative will be in touch with you.