These intellectually stimulating interviews connect you with faculty and President Rivera while digging into the world-changing issues that Macalester is addressing in and out of the classroom.
2021-2022 Big Questions Events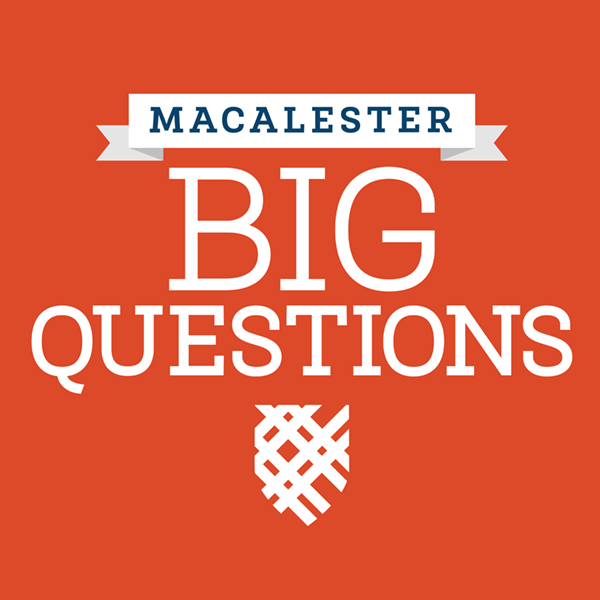 Big Questions podcast
We've turned our Big Questions interviews into an easy-to-listen-to podcast.
What Is the Big Questions Series About?
Colleges and universities are much practiced at talking about themselves and marketing to prospective students and alumni. Less often do they allow a more intimate and unfiltered glimpse of what members of their communities—faculty and staff, students, alumni—think about their work, about important issues, and about their place in the world.
The "Big Questions" series is our attempt to try something different. These are glimpses into the minds and hearts of the people who comprise Macalester: a collection of their thoughts about the things that matter to them and, we hope, to you.
You might think of these short videos as a stripped down, "acoustic" version of Macalester communications and as a way to see what truly animates the college. While Macalester is never mentioned in many of these videos, it is, in all of them, revealed.
We hope you find these brief conversations meaningful and interesting. We would also like to know if there are other subjects you'd like to see addressed. Please send your ideas to communications@macalester.edu.