Welcome Students
Disability Services is now part of the
Laurie Hamre Center for Health and Wellness!
Disability Services strives to create a welcoming environment where students have equal access to academic and co-curricular activities. Disability Services also oversees the application of federal and state laws, implements reasonable accommodations and supports inclusive programming.
Four core values guide our work:  access, education, advocacy and inclusion.  
What does Disability Services Do?
Determine/provide accommodations when academic and co-curricular barriers exist.
Assist students in communicating with professors regarding course access.
Met regularly with students for a variety of needs!
Connect students with assistive technology.
Connect students to each other via groups/programs.
Provide resources on disability and Universal Design for Learning.
Work with campus partners on accessibility needs.
Who do we work with?
The Americans with Disabilities Act (ADA) Amendments Act of 2008 (ADAAA) states that a person with a disability is someone who has a physical or mental impairment that substantially limits one or more major life activities, has a history of such an impairment, or is perceived by others as having such an impairment.  Here are some common disabilities students report: Learning disabilities, mental health conditions, chronic health conditions, attentional differences  (ADHD), blind and low vision, Autism Spectrum Disorders (ASD), Deaf and. or hard of hearing, physical and mobility disabilities, temporary injuries, mental health or health impacts.
NEW THIS YEAR!
MentorUP is our new, grant funded mentoring program that connects first and second year Mac students with upper class mentors.  Mentoring is a reciprocal program with the goal of connection and community for students with disabilities.
Interested in participating? Click on the logo below to learn more AND apply if you are interested as a first or second year student mentee!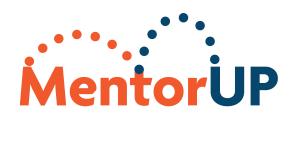 Virtual Front Door
Click on the link below to…