Resilience, Self-Care, and Thrive Strategies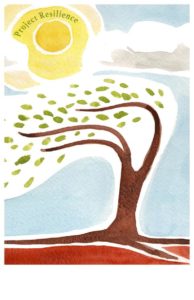 We want you to thrive rather than just survive your time at Mac. In your time here, you'll experience amazing triumphs and successes, but you're also likely to face challenges. These challenges will be impacted by your identities and lived experiences. The resources below will equip you with practices and skills to help you face your life at Mac with resilience. Ready to thrive?
Looking for ways to manage your mental health?  Here are ideas that go beyond the traditional visit with a counselor to incorporate self-compassion, connection, and gratitude.
Urgent vs. Important: Prioritizing Your Time
Wondering how to tackle your to-do list? Our new Urgent vs. Important video helps you manage your time and determine your priorities. The accompanying matrix allows you to work on you.
Voices of Loneliness
Surrounded by classmates and hall mates, but feeling lonely? You are not alone. Most Mac students say they experience loneliness. In fact, in our recent health survey, 85% said they felt very lonely during the past 12 months. Our Voices of Loneliness video highlights real experiences and real feelings of real Mac students. Knowing you are not the only one who is feeling this way may be a first step in reaching out to others.
Sunny Days
Cloudy weather got you down? Natural sunlight is a free mood booster. The brain produces more of the mood-lifting chemical serotonin on sunny days than on darker days. Give your mood a lift in these ways:
Borrow a Macalester Happy Light. Reserve a light on TechCheckout to make an appointment to pick one up at the Digital Resource Center. The light from the box mimics natural sunlight that stimulates the brain to make serotonin and reduces excess melatonin.
Go to the campus Sunny Spots Map – vetted by your fellow students.
Health Promotion Assistants Office
The Health Promotion Assistants Office (CC 242) is a great place to visit during open hours. You can just relax, hang out, color, or breathe in the relaxing essential oils. Or you can pick up information and products related to your health.
Resources include:
Medication/Drug Disposal Kits
Sexual health products – condoms, dental dams, internal condom, lube
Off-campus resource information