Resilience, Self-Care, and Thrive Strategies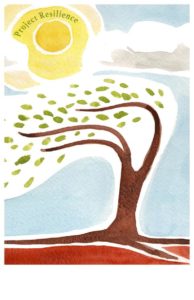 We want you to thrive rather than just survive your time at Mac. In your time here, you'll experience amazing triumphs and successes, but you're also likely to face challenges. These challenges will be impacted by your identities and lived experiences. The resources below will equip you with practices and skills to help you face your life at Mac with resilience. Ready to thrive?
Join the Health Promotion Health Highlights Mailing List to stay up to date on the latest bits of wellness wisdom.
Looking for ways to manage your mental health?  Here are ideas that go beyond the traditional visit with a counselor to incorporate self-compassion, connection, and gratitude.
At Your FingerTips
Sign up here to receive physical health and wellbeing tips and tricks to help keep yourself active and engaged from home. You will receive two tips (via text or email – your choice) per week, starting on November 30. Some tips will provide the option for you to reply with photos or videos that may be used on the Health Promotion Instagram as well as the Hamre Center for Health & Wellness marketing pages. Permission to use content will be requested in the appropriate tips.
Buddy System
The Buddy System is a program created to support students' mental and emotional health and build community during a time when connecting with others will be especially challenging.
You will be matched with a Buddy from a different class year, as a way to get to know someone over the course of a module and to check in on each other from time to time. This is not a counseling program, but we hope that it will provide some additional peer support and interaction that you might be missing due to a large portion of the student body being remote.
Color Me Calm
Experience the benefits of putting coloring pencil to paper to channel stress into a satisfying experience.
Miss seeing the PAWS dogs around campus. Kevin, Koski, Will, and Leo are ready for your coloring magic. Download this coloring sheet of our PAWS dogs.
Or select a coloring sheet from these downloaded coloring pages for adults.
Aromatherapy
Experience the benefits of smell, memory, physical response, and mood. Create your own small essential oil from a variety of options. Essential oils have been thought to help with relief from anxiety and/or depression, relaxation and sleep, as well as pain management. By interacting with the nervous system, difference smells can cause different responses in the body.
Urgent vs. Important: Prioritizing Your Time
Wondering how to tackle your to-do list? Our new Urgent vs. Important video helps you manage your time and determine your priorities. The accompanying matrix allows you to work on you.
Voices of Loneliness
Surrounded by classmates and hall mates, but feeling lonely? You are not alone. Most Mac students say they experience loneliness. In fact, in our recent health survey, 85% said they felt very lonely during the past 12 months. Our Voices of Loneliness video highlights real experiences and real feelings of real Mac students. Knowing you are not the only one who is feeling this way may be a first step in reaching out to others.
Solitude vs. Loneliness
Hear from Mac students about their take on the differences between solitude and loneliness in our video.
Self-Care To-Go
Just as it sounds, we are on the go with quick tips for self-care. You may find us in a classroom building, near Shaw Field, or in front of the Campus Center. Think of this as your grab-and-go resilience break of the day. Be on the lookout for the health promotion student staff sharing swag and dropping some self-care knowledge.
Sunny Days
Cloudy weather got you down? Natural sunlight is a free mood booster. The brain produces more of the mood-lifting chemical serotonin on sunny days than on darker days. Give your mood a lift in these ways:
Borrow a Macalester Happy Light. Reserve a light on TechCheckout to make an appointment to pick one up at the Digital Resource Center. The light from the box mimics natural sunlight that stimulates the brain to make serotonin and reduces excess melatonin.
Go to the campus Sunny Spots Map – vetted by your fellow students.
Wellness Lounge – On hold
The Wellness Lounge is a great place to visit during during evening open hours. You can just relax, hang out, color, or breathe in the relaxing essential oils. Or you can pick up information and products related to your health.
Wellness Lounge resources include:
Sexual health products – condoms, dental dams, internal condom, lube
Healthy sleep products
Off-campus resource information
Decaffeinated tea