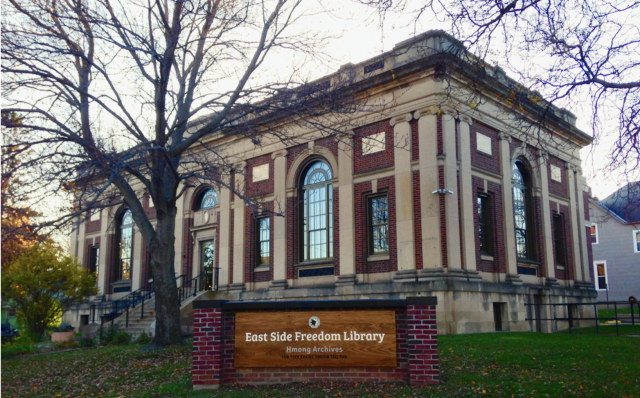 Professor Brian Lozenski
City partner: East Side Freedom Library
Distance from campus: 7.5 miles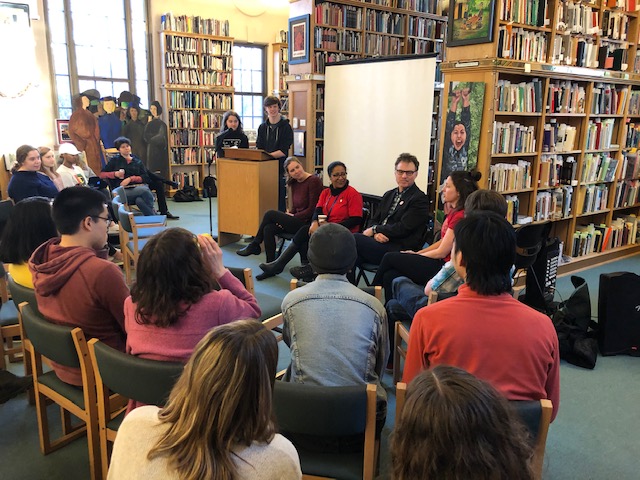 Course Description
Urban educational landscapes are becoming increasingly complex and varied. Schools as predominant educational sites are inherently contested spaces where issues of governance, funding, curriculum, assessment, personnel, and the very nature of education are struggled over each day. Critical Issues in Urban Education dives headfirst into the muck and mire of mass education in the city centers of the United States where youth and their families face a matrix of power that has a dramatic impact on their life trajectories. This course asks important philosophical questions such as "What is the purpose of education in a democracy; in a welfare state; in a corporate state; and/or in a carceral state?"  Not only will you have the opportunity to engage in these ideas in theory, students in this course will curate and facilitate a series of community forums in partnership with the East Side Freedom Library in St. Paul. The purpose of these forums will be to create spaces for broader community dialogue, engagement, and action with the most pressing issues facing education in the Twin Cities Metro area.
What do you hope students will learn?
"I hope students will understand how current debates in urban education came to be and pathways they can access to potentially transform urban educational landscapes."
What project are you doing in the city?
"The class is working with a group of four community mentors and the East Side Freedom Library to develop a series of public forums called the "Education & Power Forum Series." The forums will address issues like resource distribution, ethnic studies, standardized testing, and alternative educational spaces. Potential participants include school board members, city council members, state legislators, community activists, and youth from St. Paul. While some of the forums had to be canceled due to do COVID-19 mitigation, a few have been rescheduled as webinars. " 
Haley Vien '22 (Oakland, Calif.)
Computer science and educational studies double major 
"My group's forum is about alternative educational spaces and restorative practices. While current practices focus on punishment, restorative practices focus on healing and repairing. For example, restorative practices give students the opportunity to talk to counselors instead of being sent to detention. We are trying to make this workshop as hands-on and community-based as possible! We aim to work with the community to think of restorative practices that should be in schools and how we can incorporate these practices into the current system to build towards better education. Working with youth is what makes my heart full and this forum is a start to helping create the education that the high schoolers I work with deserve."