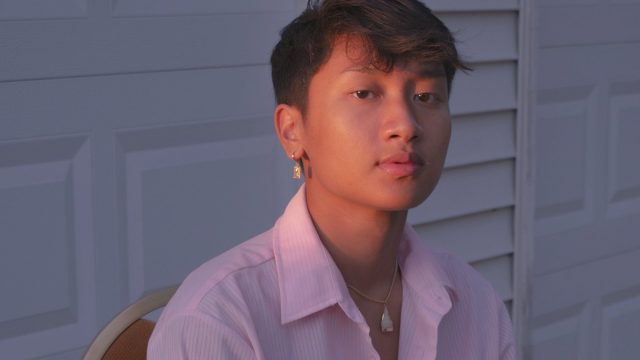 St. Paul, Minn. — Michael Khuth '20, of Rochester, Minn. has been awarded a Thomas J. Watson Fellowship. Each of the 47 recipients from this year's class of Watson Fellows receives a one-year grant of $36,000, plus health insurance and student loan assistance, to pursue original projects outside the United States. 
Khuth, a media and cultural studies major, plans to travel to Brazil, India, Thailand, Cambodia, China, the United Kingdom, and South Africa. For his project, entitled "(Imag)ining Queerness: Photography as Belonging," he will work with and learn from queer photographers to better understand how they are using photography within their respective communities to forge spaces where queer bodies can be seen, heard, and understood. 
"I want to grow as an artist and to expand upon my limited Western conception of queerness," said Khuth. "Queerness is not one monolithic experience, and there are a lot of different factors that can affect how queer people move throughout the world in different communities."
Khuth also wants to explore how contemporary queer photographers are creating images that speak to the way in which space, visual histories, and culture inform queer experiences around the world.  
"So for example in South Africa, where there's a long legacy of colonialism, I'm interested in understanding how local queer image-makers are commenting on or working against a violent visual history under Apartheid rule," he said.
Due to the uncertainty around international travel because of the ongoing coronavirus pandemic, Khuth's timeline and itinerary have yet to be finalized. He said the Watson Foundation has been extremely accommodating and has extended the window for completion of the fellowship until August 2022. 
"I don't mind," he said. "As long as I'm still able to travel for an entire year, and not have that cut short, I'm pretty content."  
He said he'll use the unexpected free-time after graduation to help his Yeay (grandmother) and family reopen their Asian grocery store in Rochester, which was heavily damaged by a fire last year. 
Upon completion of the Watson Fellowship, Khuth hopes to pursue a Master of Fine Arts degree in photography, something he never thought he would do when he first arrived at Macalester. 
"I'm grateful to have been surrounded by people who have shown me how to dream and to always have a vision for myself, and to never let anything get in the way of seeing it through," he said. "I've met professors and classmates at Macalester who have taught me to manifest what I want, and encouraged me to push myself and to pursue my passions with a sense of limitlessness."
In 1961, Jeannette K. Watson established the Watson Foundation in honor of her late husband, Thomas J. Watson, founder of IBM. The Watson Fellowship is awarded annually to graduating seniors who are nominated by one of 41 partner colleges and universities. According to the Foundation's website, the program's goal is to provide opportunities for graduating college students to "explore with thoroughness a particular interest, test their aspirations and abilities, view their lives and American society in greater perspective, and, concomitantly, develop a more informed sense of international concern."
Learn more about Macalester College at macalester.edu.