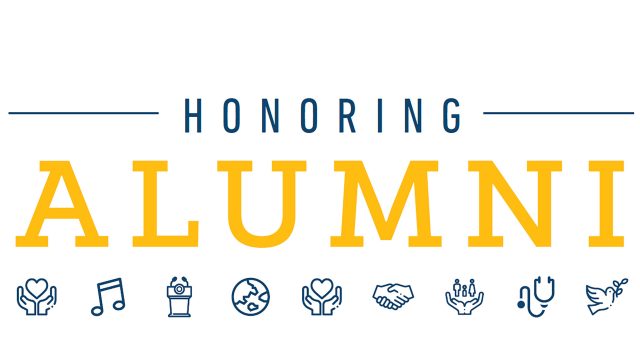 Each year since 1949, the college has recognized alumni who exemplify in their work a deep commitment to Macalester's values. From across the river to across the world, this year's nine Alumni Award recipients have made a mark on their communities and their classmates.
"My work has changed my sense of what might be possible."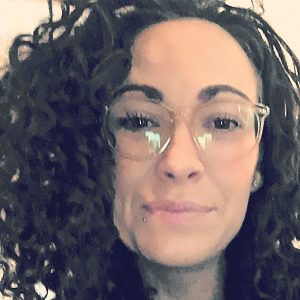 Kayla Richards '10 says she was destined to become a social worker. Ten years after graduation, writes Kayla's nominator, she has "quietly risen to become one of the most accomplished social workers in the Twin Cities." She works within systems to identify trauma, inequity, and bias—and then focuses on rectifying those imbalances.
A registered member of the Oglala Lakota Sioux Tribe, Richards grew up in rural South Dakota in a community that struggled with addiction. At Macalester, an internship at the Juvenile Detention Center introduced her to the criminal justice system's inequities. "Oppressive and/or neglectful environments, like the one I grew up in, often rob people of their sense of possibility, of their imagination," she says. "My work has changed my sense of what might be possible."
As a juvenile probation corrections unit supervisor in Hennepin County's Department of Community Corrections and Rehabilitation, she facilitates a team that makes placement and treatment intervention recommendations for youth in the juvenile justice system.
The role is both more motivating and challenging than she ever imagined. "My best work has been targeting disparities and examining a critical (and often forgotten about) part of the relationship between institution and youth: the probation agent," she says. In institutional reform, more training is often presented as the solution, but in Richards's view, that's only half of the equation: "I look at how probation agents see their work, through the lens of social identity and power. I want to shift how we see youth and their attempts at problem-solving or coping not as 'bad behaviors' but with a more person-centered, trauma-informed, and equitable manner."
"As someone who has a young fan base, it's important to not just entertain."
When Kwame Amet Tsikata [M.anifest] '05 returned to Ghana, the internationally acclaimed hip hop artist put on a free concert for the neighborhood where he grew up. "Being able to have 5,000 to 10,000 people experience a free concert, a lot of whom wouldn't be able to afford it, brought vibrancy to the neighborhood," he says.
After majoring in economics, M.anifest went on to win City Pages' Best Songwriter in the Twin Cities, release five solo albums, and collaborate with superstars like Erykah Badu, Damon Albarn (Gorillaz), and Flea (Red Hot Chili Peppers). The Guardian UK has described M.anifest as "the foremost rapper on the [African] continent."
His accomplishments extend beyond music. M.anifest uses his platform to promote social good and advance the arts. As a UNICEF ambassador, M.anifest works to improve the lives of adolescent girls, tackling issues like anemia, child marriage, and gender-based violence. Through his work with Impact Hub, M.anifest raises funds for people in Ghana to pursue creative projects. "As someone who has a young fan base, it's important to not just entertain, but also push resources to enable folks to develop tools and skills," he says. He co-founded Giant Steps in Minneapolis, an interactive conference for artists and entrepreneurs to connect and collaborate.
"Macalester put a premium on genuine connections," M.anifest says. "That was pivotal for deepening my relationships with people from different parts of the world. Fostering a world with greater cooperation begins with that kind of micro-level individual connection."
"I'm more of a peace-waker than a peacemaker."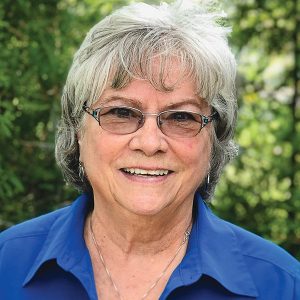 As she works to restore communication and resolve conflict in disrupted communities around the world, Martha Hansen McManus '70 always uses the same approach: encouraging and empowering local expertise.
"What's different about my approach is that people from the community have to be represented in the training," she says. Then, the people in that community recreate the training materials in their own words, with examples that are culturally specific—teaching each other and strengthening the community from within.
In 1987, McManus founded the Conflict Resolution and Communication Centre in Calgary, Alberta. A year later, she developed Canada's first conflict resolution program, before going on to complete the first of three master's degrees. Within five years, those programs became global and they continue today, with McManus consulting with schools, communities, NGOs, and governments.
"I think people themselves have their own wisdom," she says. "I'm more of a peace-waker than a peacemaker." McManus has received numerous awards, including being selected in 2002 from thousands of global applications for the inaugural group of Rotary World Peace Fellows. A true global citizen, she is also a proud mother of three grown sons, with a household of several well-loved dogs.
As one of her nominators wrote, "How do you bottle Martha's unbridled enthusiasm for people and life? I don't know how to put that into words."
"It's a pleasure to help in any way I can."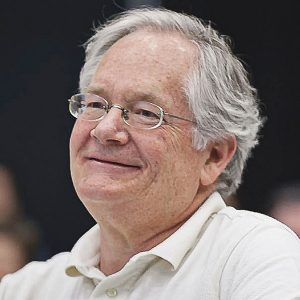 Peter Fenn '70 became immersed in Macalester's alumni community two full years before he actually joined that network, when he became the college's first student manager of the Alumni House. At Alumni Board receptions held there, board members drew him into the fold.
Four years after graduation, he married Alison Seale Fenn '72 in that Alumni House. And eventually Peter would become part of that Alumni Board for six years, leading the group as its president.
That was far from the end of his service to Macalester, though. Peter served for 18 years on the Board of Trustees. He was also part of the presidential search committee that selected Macalester's 15th president. Peter currently chairs the Trustees Emerita/Emeritus group, and this year, he co-chaired his 50th Reunion committee. Away from campus, Peter and Alison have hosted many Macalester events in their Washington, D.C., home. "Peter epitomizes the Mac spirit of engagement and service," writes his nominator.
In Washington, Peter has provided strategic and communications support to political candidates at all levels of government for nearly 40 years through his political and public affairs media firm. Throughout his career, he has been a tireless source of mentoring support for countless Mac students and alumni interested in public policy and politics. "I've always tried to talk to every student that asks, meet with anybody who wants to meet," he says. "I know the caliber of Mac alumni, and it's a pleasure to help in any way I can."
"I was an innovator in my academic career."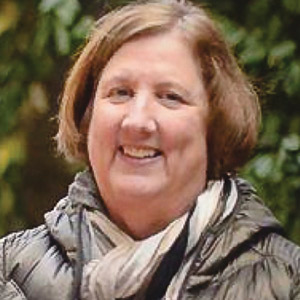 "I happen to have chosen a wonderful profession," says Virginia Strand '70 of her career in social work.
For 32 years as a professor in the Graduate School of Social Services at Fordham University, Strand has significantly advanced graduate education and professional training in the field of social work as it pertains to evaluation and treatment of trauma resulting from child abuse and neglect, sexual and domestic abuse.
During her career, Strand founded and directed two different centers focused on education and professional development. In 1988, she founded the Children and Families Institute for Research, Support and Training (Children FIRST). In 2009, she co-founded the National Center for Social Work Trauma Education and Workforce Development. Both centers continue to thrive and collectively have reached thousands of professionals.
Strand credits Macalester history and media studies professor Jerry Fisher with encouraging what she calls her radical thinking about challenging the status quo. "I was an innovator in my academic career, always coming up with new ways to teach or to provide service delivery," she says. "That came out of my experience at Mac of wanting things to change and feeling like things could be different."
Today, Strand, the proud mother of an adult daughter, is focusing her thinking on politics to "get people elected who can create change."
"I want to serve other people."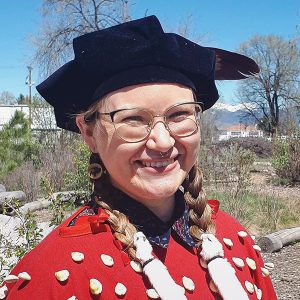 "If you've ever met Abaki Beck '15," writes her nominator, "you know that she is a powerhouse. Abaki holds her communities and herself to high standards, calling out injustice and hypocrisy in discussions of equity, racism, and multiculturalism."
Beck's latest step in that work is completing a master in public health program at Washington University in St. Louis. Her interest in public health emerged at Macalester, during her American studies honors project on youth suicide on Montana's Blackfeet Reservation, where much of her family lives. "I realized that a lot of the social justice issues I cared about were related to health equity," she says. "I want to serve other people. I think about what issues I see in my own family and community and figure out what role I can play in making them better."
Beck brings an unwavering commitment to empowering Indigenous voices, narratives, and histories. She has written and advocated for grants and federal legislation on behalf of Indigenous communities. Beck led the Blackfeet Food Sovereignty Assessment Project, interviewing elders about foods they ate growing up and medicines they used to revitalize traditional knowledge. Since 2015, she has been a youth advocate for the National Coalition of Native American Language Schools and Programs.
In 2015 Beck created POC Online Classroom, a social justice resource library that 67,000 people visited last year. Most recently, Beck has worked for Washington University's Prison Education Project. Writes her nominator, "Wherever Abaki goes, she inspires those around her to grow, be better, and do better."
"Humanitarian work has been my calling."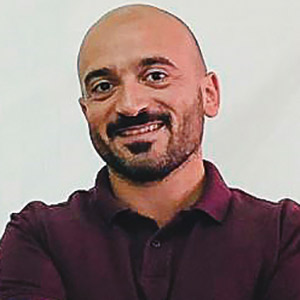 "Humanitarian work has been my calling since a very early age," says Arda Kuran '05. A native of Cyprus, Kuran grew up in a country marked by conflict and displacement. After majoring in political science and French at Macalester and earning a master's degree in international security in the United Kingdom, Kuran worked in political affairs with the United States government, with a focus on Cyprus peace negotiations, and then in public affairs in Brussels. But for Kuran, it wasn't enough. "Political settlements may take forever," he says. "The constant suffering of people who are affected by conflict endures."
Driven by a desire to work directly with those most in need, and encouraged by his former boss at the U.S. State Department, Jane Zimmerman '84, Kuran took a field job with the UN refugee agency, deploying to a duty station on the Syrian-Turkish border. In the years that followed, first with UNHCR and then with UNICEF, he worked in refugee camps in Turkey and with internally displaced people in Iraq, helping conflict-affected people, especially refugee and displaced children, access basic assistance and protection.
Now at the Danish Refugee Council, Kuran is a regional coordinator for East Africa and the Great Lakes, where he travels among nine countries and supports protection interventions for conflict and displacement-affected communities.
"I need to give back."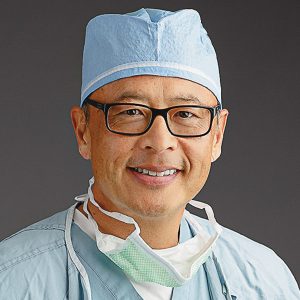 "It goes back to my dad," says Dr. Jim Ochi '80, whose father Shigeru Ochi graduated from Macalester in 1949. Unable to find room in the dorms, Shig struck a deal with Macalester: stoke the furnace in exchange for a cot in Bigelow's basement. "Macalester gave him an opportunity and he ended up earning a scholarship to MIT," Ochi says. His parents saved so Ochi could attend Macalester without incurring debt. He figured the least he could do was earn A's.
A biology major with a concentration in chemistry, Ochi was struck by the diversity of Macalester's student body. "That helped me as a physician because patients come from all walks of life," he says.
He went on to medical school at the Mayo Clinic. Now a pediatric otolaryngologist, his accomplishments range from groundbreaking research on acupuncture as a way to reduce postoperative pain to digitizing his practice in the 1990s, a cost-saving technique that allowed him to serve low-income patients.
Ochi has dedicated his life to treating underserved patients. Every Friday, he drove two hours from San Diego to El Centro, an impoverished and polluted desert community with rampant ear, nose, and throat problems. On medical missions to Africa and Southeast Asia, Ochi served as a physician and photographer to recruit sponsors for children in orphanages.
"The Bible says, 'To whom much is given, much is expected,'" he says. "I need to give back."
"People are people no matter where you go."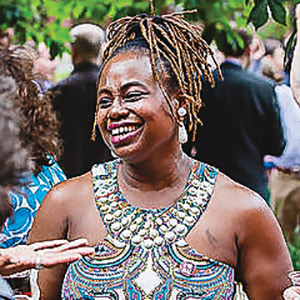 "Kury Cobham '90 is tireless, optimistic, fun-loving, competent, and brave," writes her nominator. "She has been a wonderful ambassador for Macalester and the United States for over 30 years."
Now country director for the United States Peace Corps in Fiji, Cobham has devoted her life to making much of the world better. Prior to her placement in Fiji, she served the Peace Corps for three years as country director in Guyana. Her career has also afforded her placements in Nepal and South Sudan, and as a World Bank grant operations officer, among other positions.
Macalester Doty 5 "sisters" Lynn Geerdes, Miriam Levy Mixon, Michelle Morphew Jackman, Chris Weller, and Dina Wilderson remain close friends to this day, says Cobham. She also credits Thaddeus Wilderson, Dina's father and then director of the Department of Multicultural Affairs, for early support: "When I experienced tough financial times that could have ended my career at Mac, he guided me to stay the course."
Cobham says she's most proud of aiding and supporting the improved livelihoods of marginalized people throughout the world. "I have lived and worked in over 15 developing countries covering four continents," she says. "All of this travel has confirmed to me that even with diverse languages and culture, people are people no matter where you go. They want and need to be seen, heard, understood, respected, and valued."
By Rebecca DeJarlais Ortiz '06, Julie Hessler '85, and Alexandra McLaughlin '16