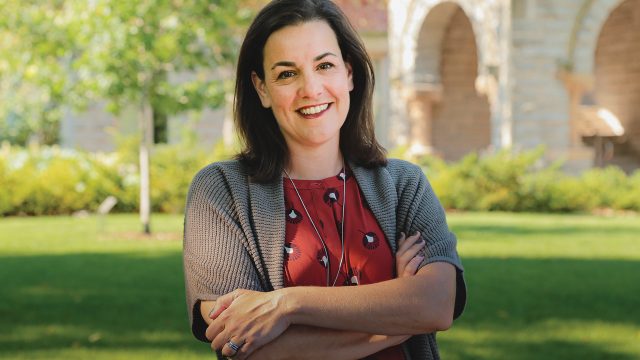 Tina Kruse is an educational studies professor who specializes in the psychological foundations of student learning.
Any standout books you've read recently?
Permission to Feel by Marc Brackett. It really focuses on rethinking the role of emotion in classroom learning. That type of classroom environment is needed more than ever—as we're traversing this uncertain time, we need all the emotional regulation we can get, as well as the social skills to connect with others even from a distance.
What's one of your all-time favorite reads?
I keep coming back to A Tree Grows in Brooklyn by Betty Smith. It's about this recent immigrant family in the early twentieth century, and my own grandparents immigrated from Eastern Europe and lived in Brooklyn, too. Their educations didn't make it past eighth grade, and this book really helped me understand the role of schooling in that era. It's sort of like a peephole into the history of my own ancestry and the history of education. I like to think that my sixth-grade-educated grandfather would be proud to know I'm an education professor now.
What book is crucial to understanding your academic niche?
I have two. Brainstorm by Daniel Siegel takes us through a paradigm shift from thinking of the teenage years as really problematic to recognizing them as really positive and powerful. And Why Are All the Black Kids Sitting Together in the Cafeteria? by Beverly Daniel Tatum explores the societal context for identity development, especially in school.
Any guilty-pleasure reads?
Something I've read in my downtime is Big Magic by Elizabeth Gilbert. She talks about what it means to live a creative life, whether you're doing something classically artistic or just being who you are in a creative way.
What one book would you recommend to everyone at Macalester?
I have to say Bird by Bird by Anne Lamott. We assign parts of it to think about the writing process, but it's also such a metaphor for how to live well—this idea that if you go bird by bird, one step at a time, you can do really daunting things.
By Rebecca Edwards '21