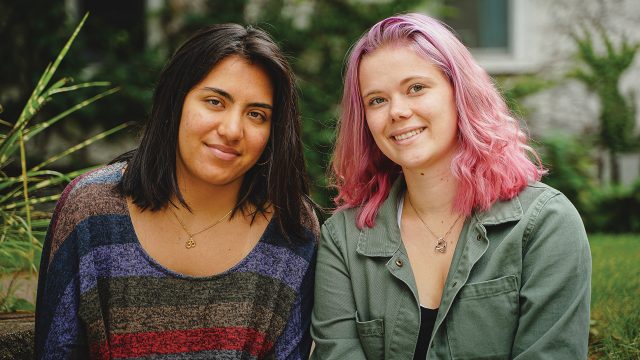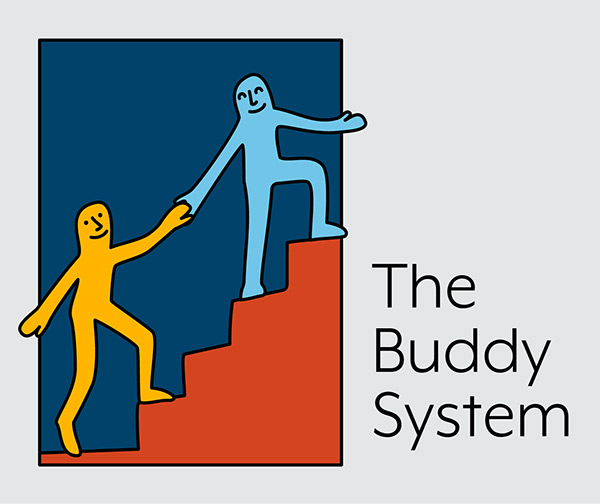 This fall, students, faculty, and staff are all watching for ways to create community in physical distancing. Among the new initiatives: the Buddy System, created by Elika Somani '22 and Elisabeth Landgren '22 with support from Health Promotion students Johanna Caskey '22 and Brooke Offenhauser '21. Co-sponsored by the Laurie Hamre Center for Health and Wellness, the Buddy System will pair students for guided conversations and organic connection. We asked Somani (Singapore) and Landgren (Rockville, Md.) for more details.
Elika: We love the community we've grown here and have lots of different friend groups. But being online makes it challenging to meet new people.
Elisabeth: We thought it would be really nice if we could somehow be partnered with someone we didn't know. Then we said, "Well, maybe we could just start something."
Elika: I'm part of the Civic Engagement Center's Embody The Change circles, where students, faculty, and staff gather in small reflection groups for the semester or longer and talk through discussion prompts. I've loved having this dedicated space for connection, so I wanted to reflect that concept in pairs.
Elisabeth: We reached out to the Hamre Center, Disability Services, and the Center for Religious and Spiritual Life to see what they're planning. We landed on Health Promotion, which has some similar peer groups and could provide resources and support.
Elika: We're going to provide conversation topics, but our hope is that it becomes organic: here's a random person you don't know—just chat! If you don't like each other, fine. Maybe you'll become best friends. Maybe it'll feel just really nice to have someone new to talk to.
Elisabeth: So far 100 people have signed up, divided fairly evenly among the class years. After the first module, we'll seek feedback about whether people want more or less structure, then we hope to continue it in the second module and onward.
Elika: If one person gets something really good out of it, then it'll be a success.