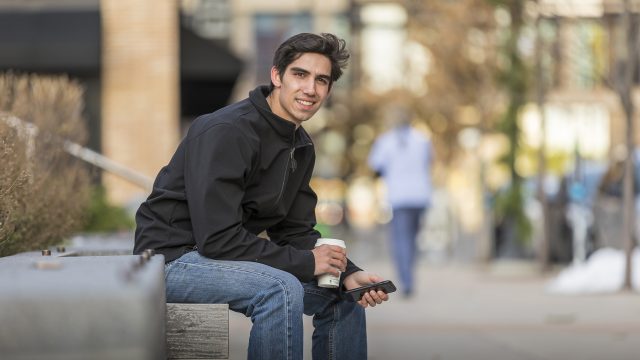 From delayed Fulbrights to "quarantine pods," the first six months out of college looked vastly different for this year's Macalester grads. We caught up with five of them to learn about life after Mac. 
Nikhil Smith
Economics and computer science majors 
Current position and location: Technology investment banking analyst at Piper Sandler's Minneapolis office.  
How I got my job: I determined around my sophomore year that I was interested in investment banking. I networked with a number of alumni in the field, and was lucky enough to receive an offer to intern with Piper Jaffray (which has since merged with Sandler O'Neill to become Piper Sandler). I had a great experience that summer, and received an offer to return full-time the next year.
What my average day looks like: It's hard to say. That's what makes this job so interesting; every day is different, and you're always working on new projects and processes. Generally speaking though, the Tech IB team at Piper focuses on M&A (mergers and acquisitions) advisory and equity offerings. 
Lessons from Mac: I learned a lot, but I'd say my largest takeaways were that there's always a different perspective, and it's important to consider those and be inclusive.
Downtime activities: In the summer, my buddies and I love to golf and watch sports. This winter, I'll probably try to read a little more and maybe ski; we'll see how that goes.
Knowing what I know now, this is the advice I would give myself as a college senior: Be conscientious, but don't overthink it. It's a fine line to balance, but it's critical.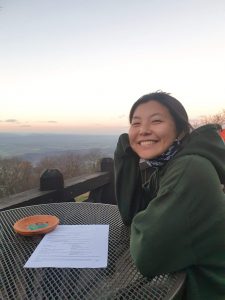 Rina Morisawa
Biology major, Chinese minor
Current position and location: I am a Scanning Electron Microscopy (SEM) and lab technician for the Laboratory of Analytical Biology (LAB), which is part of the Smithsonian National Museum of Natural History in Washington, D.C. The LAB is the core facility for any DNA work or imaging that needs to be done in the museum.
How I got my job: Professor Sarah Boyer in the Biology Department knows the director of LAB, and recommended me. I conducted research in Sarah's lab for about two years.
What my average day looks like: For a while, I was working from home 100 percent of the time. While working from home, I organized DNA barcoding data, assisted my supervisors with restocking crucial equipment for the lab, and studied up on the instruments that I hadn't even seen in person yet! Luckily, as soon as Phase 2 started in mid-September, I have been able to go into the lab two days a week. I was able to get trained on the SEM in the microscopy lab, so I've been working on taking microscope images of butterfly wing scales for a post-doctoral fellow. I use my time at the microscope as a valuable opportunity to improve my skills, since my role is to take high-quality images that would be fit for researchers to publish in scientific journals. In normal times, many researchers would come here to get their work done, and as LAB staff we would guide them on how to carry out the lab protocols, how to operate the SEM instruments, etc. The Smithsonian is being very vigilant about the entire reopening process, so I'm one of only a few people working on the entire floor, and usually don't see anyone the whole day. I usually bike to and from work, because I want to avoid crowds (e.g. the Metro) as much as I can, and I want to take advantage of the mild D.C. weather!
Lessons from Mac: I learned to ask for help. Before coming to Macalester, I was convinced that depending on others was a sign of weakness. I learned that vulnerability is a sign of strength and it's one of the important facets of belonging to a community.
Downtime activities: I Zoom with my friends almost every day, and we do YouTube workouts together! This has really helped me de-stress and have a solid routine in my quarantine life. I also like to Netflix Party with my friends, bake bread (not sourdough), go for walks around D.C. and read in the park. I live in the Columbia Heights neighborhood of D.C. It's a great lively place to explore the lesser-known quirks of D.C.
Knowing what I know now, this is the advice I would give myself as a college senior: I'm only five months into the future from when I was a college senior! But I guess now that I'm out of the Mac bubble, I'm realizing the importance of making meaningful connections so that we can help each other professionally and personally. My position now is a year long, so I'll be searching for opportunities again soon. On a personal level, I've found that my college friendships have really saved my life during lockdown. My friends and I have supported each other more than ever. I think I already did an okay job at this already, but I'd tell myself to ask lots of questions to the people around me even if I'm feeling nosy, and to keep nurturing my relationships with friends, mentors, and classmates.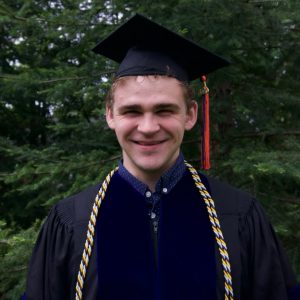 Ben Townsend
Geography major, community and global health concentration
Current position and location: I am an ArcGIS analyst for Esri in Charlotte, N.C.
How I got my job: Back in January, I talked about the position with Claire Hofius '16, who works at Esri. It seemed like a great fit for me. I applied in February and did a series of interviews throughout March. COVID-19 slowed down the hiring process a little bit, but I was able to start in the beginning of July.
What my average day looks like: My day is usually split into two parts: for half of the day I am on call (two hours in the morning and two hours in the afternoon), where I am available on the phone and via email to answer questions that Esri users have about the software. The other half of my day is spent writing workflows to perform certain analyses on the software, or logging and finding defects in the software.
Lessons from Mac: The critical thinking skills I learned through classes at Macalester have really helped me succeed in my job so far. I would also say the soft skills and empathy I honed at Macalester have helped me become a better communicator when I talk to users.
Downtime activities: In my free time, I like to run, bike, read, and watch TV. 
Knowing what I know now, this is the advice I would give myself as a college senior: Be confident! Your Macalester education prepares you very well. People hold Macalester in high regard and are often looking to hire Macalester alumni.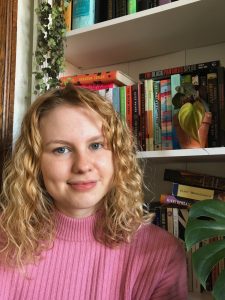 Raven McKnight
Applied mathematics and statistics major, creative writing and geography minors
Current position and location: I'm a data science intern at Metro Transit. Our office is in downtown Minneapolis, but I'm working 100 percent remotely from Uptown!
How I got my job: A friend recommended I apply to Metro Transit's internship program when I was a sophomore. It turned out to be a great fit for my interests, and I ended up applying to and getting the internship the summer after my junior year.
What my average day looks like: My work varies a lot day-to-day, but I try to stick to a pretty normal work schedule even though we're working from home. I'm a morning person, so I usually get up pretty early to do some reading or writing before I start work around 8:30 a.m. I did a statistics honors project modeling bus ridership for Metro Transit, and a lot of my work now is still centered around that research. I've gotten to update my honors project to understand ridership changes under COVID-19 and to analyze new potential routes. Recently, I've also gotten to work on a big collaborative project to develop transit equity metrics in light of George Floyd's murder over the summer. I've been trying to unplug and get outside after work as much as possible before it gets too cold!
Lessons from Mac: A big lesson I took away from Mac was to explore diverse interests and learn about things from multiple angles. Combining statistics and data science with other disciplines has led to really interesting projects, like doing data science research for the National Gallery of Art. I also learned how important it is to get involved with your community and ask for help when you need it (with homework or whatever else).
Downtime activities: I read a lot (almost 50 books since graduation!). I also love to write and knit. I'm lucky to have friends from Mac who live super close to me. We've formed a "quarantine pod" and get to share a lot of meals and movie nights together.
Knowing what I know now, this is the advice I would give myself as a college senior: I would tell myself to prioritize relationships with people and learn to say no! I spent the first half of my senior year totally overwhelmed by the number of opportunities and responsibilities I took on. I enjoyed everything I was doing, but ultimately, I wish I'd turned a few things down so I could have had a more balanced lifestyle and focused more on the things I really cared about. Taking opportunities is great, but so is having free time! Once COVID-19 started changing things, I think the importance of work-life balance and strong relationships became a lot clearer. Obviously not all senior years end with a pandemic, but I think those lessons are really important regardless.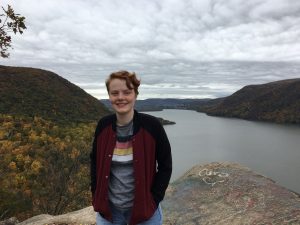 Caroline Norfleet
Linguistics and Chinese majors, Spanish minor
Projected position and location: I received a Fulbright English Teaching Assistantship (ETA) grant to Taiwan. Due to COVID-19, I haven't actually begun my Fulbright yet—I will arrive in Taiwan on January 1. 
How I got my position: I started working on my application in July 2019 and received my final acceptance last March. The first step was to learn as much as I could about Taiwan's culture and history. As a linguistics major, what really got me interested was learning more about the linguistic richness of Taiwan. Mandarin Chinese and Taiwanese are both spoken by large swaths of the population, while smaller minority populations speak Hakka or the island's indigenous Formosan languages. 
The rest of the application process was writing essays and getting recommendations. Macalester provides really strong support for Fulbright applicants, so I also had an interview with a panel of Mac professors who read through my application, asked questions, and provided excellent feedback.
What my average day will look like: Once I am able to begin the Fulbright, I will work as a teaching assistant in an elementary or middle school (or possibly more than one school) in Yunlin County, Taiwan. I will be paired with a local English teacher and assist in the implementation of the school's regular curriculum, but will also have the chance to plan and lead lessons and incorporate my knowledge of American culture. In terms of daily life, I will live in either Huwei or Douliu (two cities of about 100,000 people each) and share an apartment with other American Fulbrighters.
The biggest changes that are happening due to COVID-19 are that the program has been cut in half and that I will be beginning my time in Taiwan with a two-week hotel quarantine. Otherwise, I feel extremely lucky that I did choose to go to Taiwan; at the time I'm writing this, they just hit a record of 200 days without local transmission. From what I have seen, life there is continuing pretty much as normal, with some additional precautions of mask-wearing and hand-washing, as well as an extremely thorough contact-tracing and quarantine system in the event of any outbreaks. If all goes well, this means that I should have a pretty normal time teaching and living there.
What I'm doing in the meantime: I'm a substitute teacher at a charter school.  I've learned a lot that I'll be able to take with me when I have more agency and responsibility in the classroom in Taiwan.
I usually work about two days a week, but some weeks I work five days and some weeks I don't work at all. When I don't work, I'm home alone for most of the day since my parents work out of the house. I've set a strict rule for myself not to play video games or watch TV for the first half of the day; otherwise I end up pretty bored and depressed in the evenings. Instead I try to focus on something productive or get some exercise if the weather is alright.
Lessons from Mac: One of the things that I took away most from Macalester was that learning is not just the classroom—what you do in the classroom gives you the tools to understand and learn from the world around you. I was lucky in linguistics to have a lot of opportunities to do hands-on research with speakers of different languages, and it was especially incredible to take observations about the way that people I met in China spoke Mandarin and turn them into my honors project.
Downtime activities: I try to spend an hour studying Mandarin and an hour studying Taiwanese. Cooking and baking is something that I did a lot of before COVID-19, but I've found that now it really helps me keep my mind off of all of the various terrible things that are happening and really engage with what is in front of me. I've been learning to make dumplings recently. I also do a lot of embroidery—mostly cross stitch, but I've been trying out freehand.
Knowing what I know now, this is the advice I would give myself as a college senior: The biggest piece of advice I would give myself for senior year is to let go of the standards I had set for myself in normal semesters. Once lockdown kicked in and we went online, I spent a lot of time beating myself up for not being able to live up to my normal standards of productivity and focus, but it was when I was able to take care of myself emotionally and be realistic about what I could do on any given day that I ended up producing work that I was really proud of.