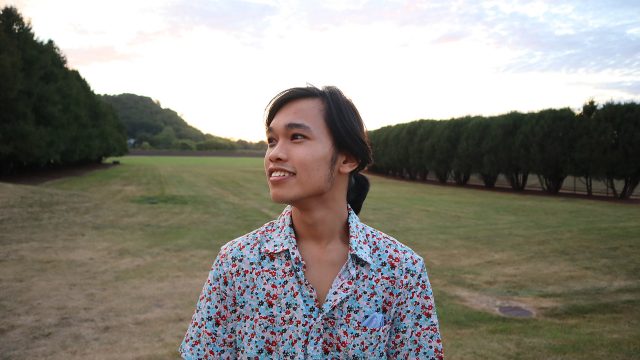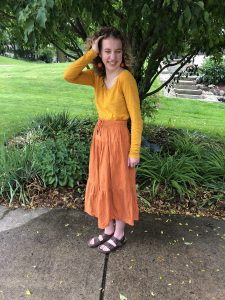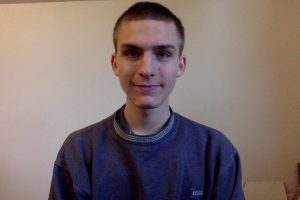 St. Paul, Minn. – Four Macalester students have been awarded the school's first-ever HASTAC (Humanities, Arts, Science, and Technology Alliance and Collaboratory) scholarships. 
Paul Gabriel L. Cosme '22 (Quezon City, Philippines), Osmar Del Rio '21 (Waukegan, Ill.), Kira Schukar '22 (Fitchburg, Wis.), and Matthew Wilkinson '22 (Bellingham, Wash.) will join an exclusive, multidisciplinary community of graduate and undergraduate students passionate about using technology and media to communicate their research and challenge the traditional boundaries of academia.
In addition to a small financial award, each student in the two-year program is given a HASTAC blog on which to post updates about their own research projects and academic experiences, as well as to use as a tool for networking and collaboration with other scholars. Students in the HASTAC program are encouraged to use its resources and connections to create exciting content in the form of videos, interviews, forums, book reviews, and more. 
The HASTAC scholarship is sponsored by Macalester's Digital Liberal Arts (DLA) program, run by English department chair Andrea Kaston-Tange. "Broadly speaking, the DLA provides a set of tools and methods for exploring how to bring together interdisciplinary approaches to learning that use technology in often surprising ways," she says. "We wanted to find a way to supplement the quality of our program by engaging student research interests while connecting both to the Macalester community and a larger scholarly community."
Paul Gabriel L. Cosme describes himself as a "music composer and a young scholar who works on the intersections of art, culture, postcolonialism, and political economy." As a musician and composer, Cosme has developed a number of musical works that explore the turbulent world of 2020. "Early in the pandemic, I worked on compositions that focus on issues of COVID-19," he says. "One of them is a choral piece for International Make Music Day which focused on medical frontliners and used poetry by William Carlos Williams." After George Floyd died at the hands of four Minneapolis police officers, Cosme composed a piece called "Rememory," which he says explores "the notion of entangled trauma and memory in a social setting." As a HASTAC scholar, Cosme is looking forward to building connections in a scholarly and artistic community, and to continuing to push toward his long-term goal of becoming a professor of music and cultural studies. 
Osmar Del Rio, a Spanish and biology double major, wants to make science "accessible to people of different ages, cultures, and languages." Growing up, Del Rio experienced more than one kind of language barrier to his learning. "I faced a language barrier with Spanish being my first language," he says, "And later found myself on the opposite side of this barrier, as the language assimilation had resulted in a suppression of my heritage tongue." Building cross-cultural bridges became one of Del Rio's passions. After struggling with his own mental health, Del Rio says he also became fascinated by the biological processes that cause mood dysregulation. That interest led to a series of poems to "describe how environmental factors contribute to neuroinflammatory pathways in depression and anxiety." Del Rio says he hopes to continue practicing his passion for scientific communication by providing scientific content in nontraditional ways and forging connections between communities. "I pushed to overcome the language barriers that held me back from advocating for myself," he says, "I persisted in learning what it means to be Mexican-American in a world where I am rejected by both sides because I cannot fully belong to one. I hope that one day, I will have also inspired others who were once like me—young and hopeless of a brighter future to come—to realize their potential."
Kira Schukar loves non-traditional storytelling. "I believe that new media, like podcasts, can take inspiration from traditional writing practices to relay narratives that keep up with the digital age," she says. At college, Schukar has helped produce many episodes of the Macalester student podcast, Groveland, and developed her own podcasts in her down time. "I recorded and wrote two podcasts this summer, one about a photographer taking portraits of his neighbors on their porches from a safe distance, and the other about a young protest artist in my hometown who gleaned inspiration from her experiences as a Black woman in a majority white city," Schukar says. "What interested me in both these stories was my interviewee's ability to find community in moments of separation and grief—although these projects started more personally, my hope is that sharing them with a wider audience will prompt other people to think about their own relationships to their communities." As a HASTAC scholar, Schukar hopes to continue to make podcasts and to explore the different possibilities of the medium.
Matthew Wilkinson learned about the HASTAC program from one of his Macalester professors. Right away, he was intrigued. "The concept immediately struck me as something I've wanted for a long time without knowing that it even existed," he says. "In addition to the supportive public writing space, what really appeals to me about HASTAC is its interdisciplinarity." An anthropology and linguistics double major with a computer science minor, Wilkinson is comfortable dissolving boundaries between scholarly subjects—and between people. He spent the summer of 2020 working at a remote Alaskan fish cannery, where he found himself "shoulder to shoulder on the production line with workers from every continent and all walks of life." There, disconnected from the digital world, he forged important connections with co-workers through conversations about American and global politics, policy, and human rights issues. His research projects and academic interests are of a similar vein: "I'm interested in linguistic and cultural pluralism, refugees issues, and non-Western worldviews," he says. He hopes to employ those passions in his time as a HASTAC scholar. "I constantly have ideas for research projects that I never actually carry out because they won't fit into any class assignment," he says, "I hope to get around that with HASTAC."
Learn more about Macalester College at macalester.edu.