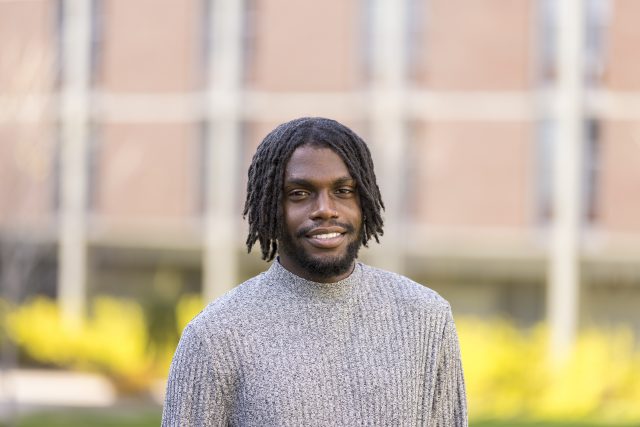 The Kofi Annan Institute for Global Citizenship is pleased to announce the recipients of the 2021 Global Citizenship Student Award, presented annually to graduating seniors who demonstrate a commitment to the ideals and practice of high academic performance, internationalism, multiculturalism, and civic engagement. The recipients of the 2021 award are Chiagoziem Anigbogu, Wanda Barradas, and Ana Gvozdic. Although all share in having a remarkable level of engagement with local, national, and international communities, each has followed a unique path developing as a global citizen.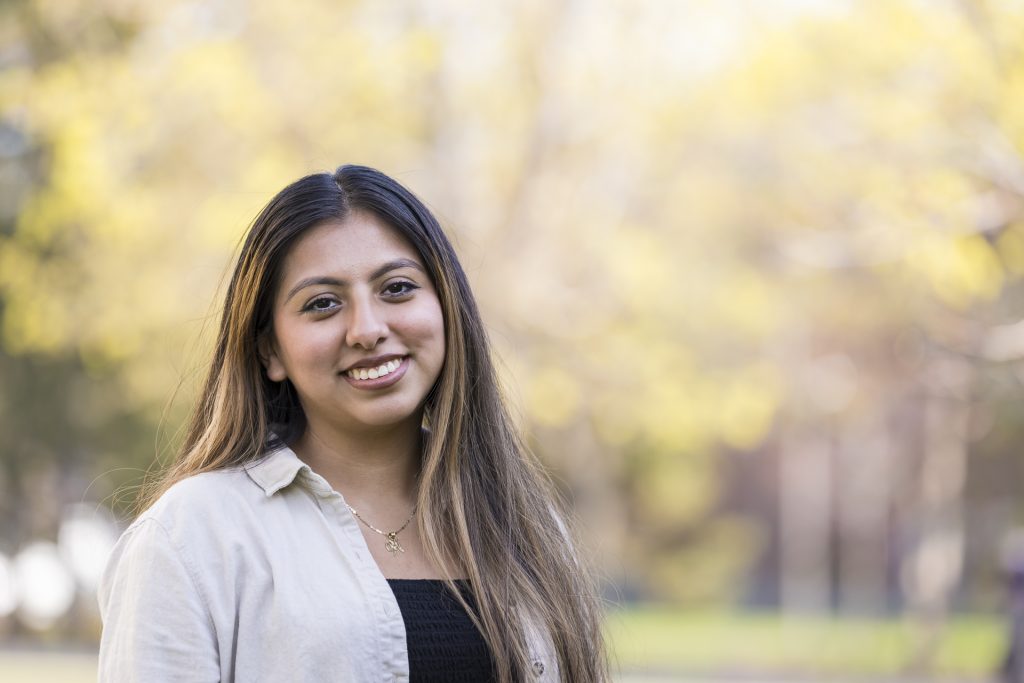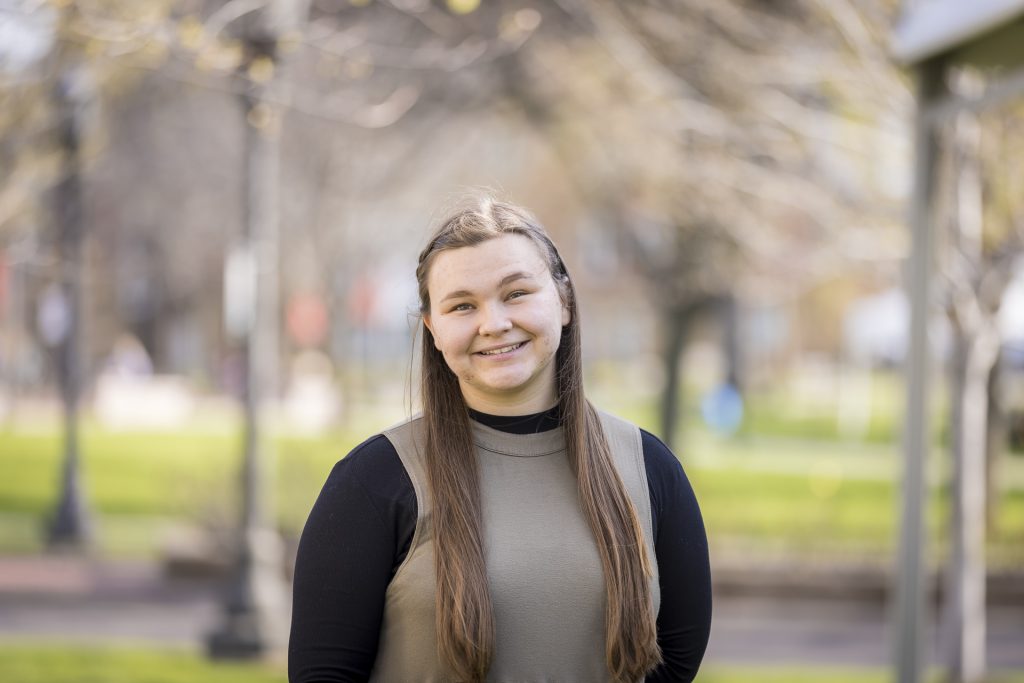 Chiagoziem Anigbogu '21 (St. Paul, Minn.) is a biology and religious studies major. During his first year on campus Anigbogu founded Brotha-to-Brotha with community members. The goal of the organization is to create space for young males in the Frogtown/Rondo community, specifically black boys, to explore and learn about their identities. "We made it our goal to engage with and uplift these young males in the community while instilling in them the value of honoring themselves," says Anigbogu.
Later, Anigbogu conducted research over the summer at the Mayo Clinic in Rochester, MN,  interned at the Hennepin County Community Health Improvement Partnership, and was named to the MIAC All-Academic team in 2018.
Anigbogu says, "A global citizen is someone who operates outside the boundaries and comforts of the self because they recognize that their humanity is linked to the humanity of all members of society."
Wanda Barradas '21 (Chicago, Ill.) is a political science and sociology major. She researched how undocumented students navigate higher education and the politics of uncertainty on campus through her Mellon Mays Fellowship, was an intern at several places, including the Immigrant Law Center of Minnesota, and was the co-chair of Adelante!, a student-run group. She was also a fellow at the Campaign for Youth Justice and at the Citizens League.
She has been tireless in her efforts to help undocumented students. "Wanda's academic prowess is impressive," says history professor Karin Vélez. "But I would like to speak here about her superior courage and leadership, on campus and nationally, in advancing rights for undocumented students. Her personal mission to improve their situation at Macalester and across the United States is a model for what global citizenship should be, stressing inclusivity, compassion, and justice across national borders."
Ana Gvozdic '21 (Bosnia-Herzegovina) designed a major in peace and conflict studies. She has been involved with student initiatives on campus such as Mac Share and Food Recovery as well as Fossil Free Mac, a student-led group that advocates for Macalester to divest from fossil fuels. Gvozdic also interned with the International Justice Department with The Advocates for Human Rights, where she worked on a report about domestic violence in her home country. The report was submitted to the UN Human Rights Council. 
"Ana's work as a Macalester student," says international studies professor Nadya Nedelsky, "both in the classroom and in civil society, reflects a profound and borderless sense of civic responsibility….Ana's qualities of mind, character, and track record of leadership offer compelling evidence that she will go on to advance her vision of global citizenship—focusing on inclusive peace, gender equality, and environmental justice—with great integrity and success."
Her community building efforts also extend to St. Paul. In her role as a student worker in the Civic Engagement Center she helped organize two community meetings about climate change and policing. She finishes out her time at Macalester with an honors project about including children in war memorialization projects, arguing that remembering this vulnerable group will help move people to peace. 
Gvozdic says, "Global citizenship does not create clear-cut definitions regarding who belongs. Instead it is inclusive…It does not prioritize the concerns of its own in-group, rather its inclusivity allows it to deal with issues that concern us all."