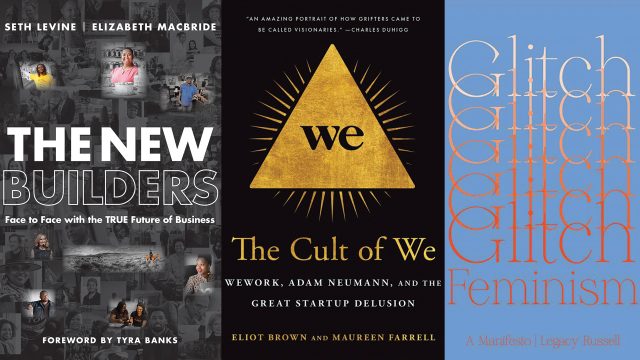 Legacy Russell '08, Glitch Feminism: A Manifesto (Verso, 2020)
"The divide between the digital and the real world no longer exists: we are connected all the time. What must we do to work out who we are, and where we belong? How do we find the space to grow, unite, and confront the systems of oppression? This conflict can be found in the fissures between the body, gender, and identity. Too often, the glitch is considered a mistake, a faulty overlaying, a bug in the system. . . . Legacy Russell argues that we need to embrace the glitch in order to break down the binaries and limitations that define gender, race, sexuality."
---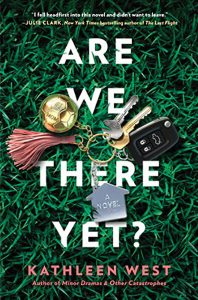 Kathleen West '99, Are We There Yet? (Berkley, 2021)
Writing routine: I taught school full-time as I wrote my first novel, Minor Dramas & Other Catastrophes, but in this project, finishing the book was my primary focus. I wrote many mornings in a friend's beautiful backyard studio in the fall and winter of 2019, a blanket over my legs and a cup of cinnamon tea at my right elbow.
One lesson from this book: An idea I wanted to explore was the separation between children's and parents' identities. Parents tend to take credit for their kids' successes and then blame for their failures. But, our children are their own people with their own efficacy.
Advice for writers: It takes a million drafts to get it just right, so don't stress about the first one. Just put the bad words on the page. I do my drafts in Comic Sans font, which makes it impossible to take myself too seriously.
---
Seth Levine '94 and Elizabeth MacBride, The New Builders: Face to Face with the True Future of Business (Wiley, 2021)
"In the summer of 2019, we—Seth Levine, a venture capitalist, and Elizabeth MacBride, a business journalist—set out to tell the stories of entrepreneurs beyond the high-tech enclaves we both know well. What did entrepreneurs look like in the middle of America and in communities outside the halo of traditional technology startup hotbeds?
What we discovered surprised us. The next generation of entrepreneurs doesn't look anything like past generations, and defies the popular image of an 'entrepreneur' as a young, white founder, building a technology company. In fact, almost the opposite is true. Increasingly, our next generation of entrepreneurs are Black, brown, female, and over 40. They are more likely to be building a business on Main Street than in Silicon Valley. They typically start businesses based on their passions and rooted in their communities. In many cases, they are building businesses in areas left behind after the uneven recovery that followed the Great Recession of 2008–2009. . . . We call these entrepreneurs New Builders. They are the future of America's entrepreneurial legacy. This book tells their stories and explains the financial systems and power networks that must change if we are to help them succeed."
---
Eliot Brown '05 and Maureen Farrell, The Cult of We: WeWork, Adam Neumann, and the Great Startup Delusion (Crown, 2021)
"The implosion of WeWork in September 2019 was an astounding moment in business. Nearly $40 billion in value on paper vanished, virtually overnight, as the investment world woke up to the reality that America's most valuable startup wasn't a tech company but simply a real estate company—one that was losing more than $1.6 billion a year. Its charismatic, hard-partying CEO, once lionized as the archetype of the modern-day 'visionary' startup founder, suddenly became a target for criticism, particularly for his self-enrichment. In the wake of the company's sudden unraveling, investors lost money, and employees lost their jobs; the CEO left rich.
As reporters covering the saga for The Wall Street Journal, we had seats at the forefront of this downfall, chronicling the company as it buckled, and unearthing new details that became part of the story of its collapse. Still, despite an extensive reporting effort at the time, we were left with countless key questions unanswered.
At the story's heart was a simple mystery. How did this happen? Why did some of the world's top investors and bankers fall under the spell of this company? How did capitalism contort to view something so inherently simple—a company leasing real estate—as a disruptive tech startup valued higher than Fortune 500 companies like FedEx and Target? Was the WeWork story an outlier, or was it simply the most vivid example of a cultural rot that had formed within twenty-first century entrepreneurial and investment culture?"
---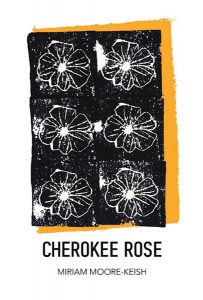 Miriam Moore-Keish '19, Cherokee Rose (Finishing Line Press, 2021)
"Warwick"
I learned from a sign that Warwick, Georgia
is the home of the National Grits Festival.
My eyes were grateful for something
to focus on besides the road
shaved down by cotton plantations
with names like Whispering Pines
and Oak Grove and one called Liberty,
all of them choking the road from
both sides, closing in to a point
on the horizon that I would reach
before settling on a new distance,
vanishing point by vanishing point,
connecting the dots to the
Spanish moss line in a world
I used to think was vanishing as well.
---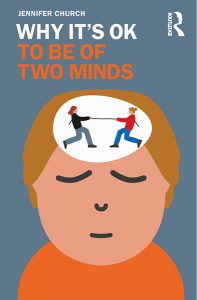 Jennifer Church '76, Why It's OK to Be of Two Minds (Routledge, 2020)
Christine Heyrman '71, Doomed Romance: Broken Hearts, Lost Souls, and Sexual Tumult in Nineteenth-Century America (Knopf, 2021)
Lisa Schrenk '84, The Oak Park Studio of Frank Lloyd Wright (University of Chicago Press, 2021)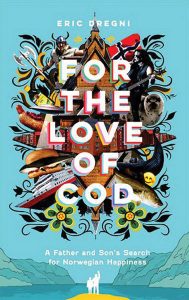 Eric Dregni '90, For the Love of Cod: A Father and Son's Search for Norwegian Happiness (University of Minnesota Press, 2021)
Timothy B. Malchow '88, Günter Grass and the Genders of German Memory: From The Tin Drum to Peeling the Onion (Camden House, 2021)
Jennifer Fleeger '00, Media Ventriloquism: How Audiovisual Technologies Transform the Voice-Body Relationship (Oxford University Press, 2021)