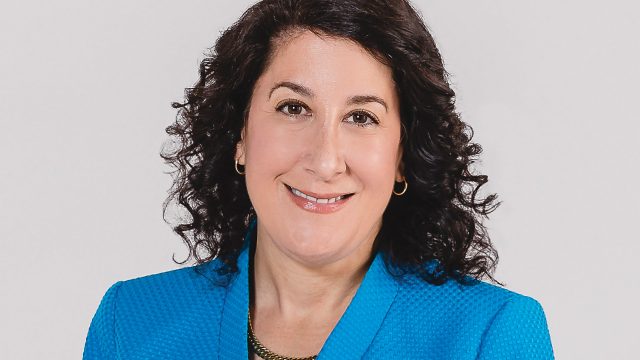 Saint Paul, Minn. — Macalester College President Suzanne Rivera will be joining other university presidents, CEOs, a former state secretary of education, and nonprofit leaders from across the country as a founding member of a National Advisory Board that will help a Delaware-based college-access organization expand the reach of its work to empower Black, Latino, and low-income students.
TeenSHARP, a nonprofit founded in 2009 to open doors to elite colleges and leadership opportunities for talented young people from marginalized communities, announced its new advisory board this week. 
"I am honored to serve on TeenSHARP's National Advisory Board," said Pres. Rivera. "The work this organization does to prepare talented students from historically excluded groups to succeed at top colleges is critical for assuring higher education remains a ladder of opportunity in this country.  I wish I had been able to benefit from a program like TeenSHARP when I was in high school."  
The National Advisory Board will be tasked with helping the organization accelerate its growth and expand its reach across the country. 
"We're honored and excited by the dynamic team of leaders that has chosen to stand with TeenSHARP during this meaningful time in our history, and help us take our life-changing work to the next level," said co-founder Atnre Alleyne in a press release. 
This year, 89 high school seniors graduated from the program. All are headed to four-year colleges, including Macalester, Princeton, UPenn, MIT, Pomona, Howard University, University of Notre Dame, and Vanderbilt. Ninety-five percent of TeenSHARP alums graduate from college in four years, and 100 percent graduate within six years. The vast majority graduate with $15,000 or less in student loan debt. 
The members of the National Advisory Board are:
Dr. Suzanne Rivera

–

President, Macalester College

Tre Johnson

–

DEI Partner, Catalyst ED, and author of "Black Genius"

Kira Orange Jones

–

Senior Vice President, Teach for America, and Co-Founder, Systems Learning Lab

Dr. Lindsay Page

–

Annenberg Associate Professor of Education Policy, Brown University

Dr. Carol Quillen

–

President, Davidson College

Christopher Ruszkowski

–

CEO, Meeting Street Schools, and former Secretary of Education, New Mexico

Rey Saldaña

–

President and CEO, Communities In Schools

Andrew J. Seligsohn, PhD

–

President of Campus Compact

Peter Shulman

–

CEO, Urban Teachers

Xan Tanner – Co-founder and Board Member, Panorama Education