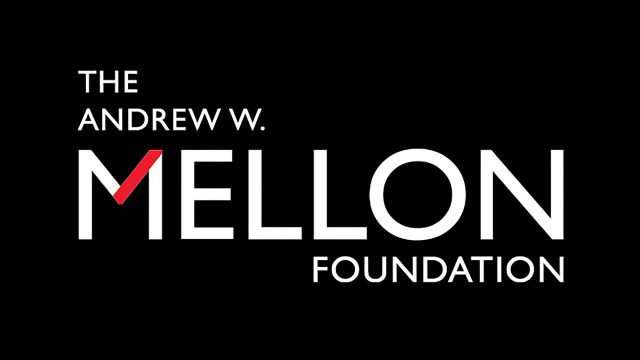 Saint Paul, Minn. — Mni is the Dakota word for water. The three letters are also the acronym for the college's groundbreaking new project called the Macalester Native and Indigenous (MNI) Initiative that has been awarded a $1 million grant from The Andrew W. Mellon Foundation. Combined with a financial commitment from the college, the generous grant from the nation's largest supporter of arts and humanities will enable Macalester to create a multi-faceted initiative dedicated to engagement with and scholarship around Indigenous people, culture and history. 
"This is a moment to be proud of the work we have been doing and will continue to do at Macalester as we deepen our commitment to scholarly and pedagogical innovation and inclusion," said Provost Lisa Anderson-Levy. "This generous grant allows for the study of Indigenous histories and pathways, creates opportunities for us to collaborate meaningfully with Indigenous communities, and to learn about their practices and ways of knowing  that we hope will have a profound impact on our entire community." 
The MNI Initiative will be broad and comprehensive in scope. As a field of study, Native and Indigenous Studies centers Indigenous peoples' diverse histories and cultures, as well as arts, ecologies, economies, identities, knowledge, languages, literatures, music, politics, and religions. Courses across divisions and departments have long centered Native and Indigenous Studies, and the MNI Initiative builds on the additional work of an interdisciplinary group of faculty who have spent several years working toward a proposal for a concentration in Native and Indigenous Studies. Following the shared governance practices of the college, the proposed concentration, which will be brought to the faculty for approval, will deliberately take a multidisciplinary approach and reach beyond our national borders to include First Nations, Aboriginal, Maori, Sami, and Ainu people, along with the Indigenous populations of Central and South America, Africa and Asia.
Dr. Katrina Phillips, citizen of the Red Cliff Band of Lake Superior Ojibwe and professor of history at Macalester College, notes that this historic moment for the college is a continuation of the years of work by faculty, staff and students, especially the student group Proud Indigenous People for Education (PIPE), to make Indigenous people and issues more visible on campus. 
"This financial support from the Mellon Foundation is a testament to the work that folks have been doing for decades," she said. 
Activities in the MNI Initiative will include four postdoctoral scholars across several   disciplines; an annual residency program for Indigenous experts; the creation of an Indigenous Voices series featuring speakers, artists, and activists; and paid student internships with community-based partners.  
"This gives Macalester the chance to show that it is a liberal arts institution that recognizes that Native and Indigenous Studies is more than just a land acknowledgment," said Professor Phillips. 
In the coming months, the college will seek wide-ranging input in the MNI Initiative's direction and development. A group of Macalester faculty and staff will lead community listening sessions during which Indigenous students and alumni will be invited to share their experiences at the college and offer suggestions for improving student support. Listening sessions will also be expanded to include Indigenous community organizations, so that the college may better understand their goals, commitments, and challenges, as well as their needs related to collaboration and community building. 
"The time just feels right for Macalester to engage in these ways," said Provost Anderson-Levy. She cited the Twin Cities as being Ground Zero for the nation's racial reckoning, as well as the strategic planning process underway to envision the college's future. 
"All of these things are coming together to make this moment unique," she said. 
Both Provost Anderson-Levy and Professor Phillips pointed toward the college's and region's painful history with regard to Native Americans, as well as the geographic location, as prime reasons why the Macalester Native and Indigenous Initiative is so important. 
"The Twin Cities has a long history of being home to Native people," said Dr. Phillips. "We are not that far from Fort Snelling, which was an internment camp for Dakota people, and we are close to the Minneapolis American Indian Center and the American Indian Cultural Corridor. This is not just what Macalester should be doing, it's what Macalester needs to be doing and is uniquely suited to do."
Learn more about Macalester at macalester.edu.