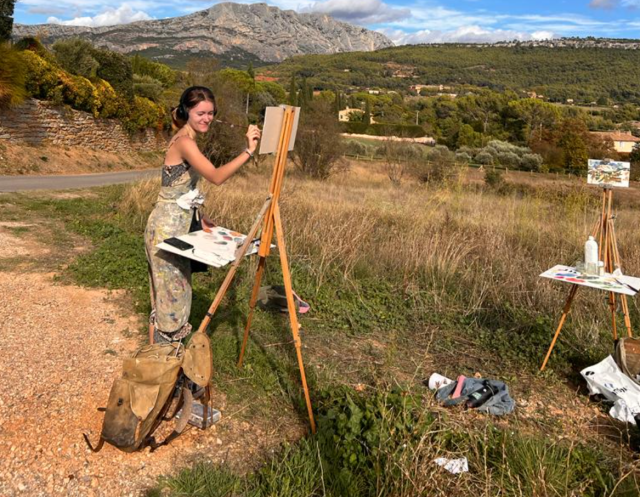 Every semester students leave 1600 Grand in St. Paul to expand their perspectives by studying away. Nearly 60 percent of students do so by the time they graduate. There are 51 countries from which to choose and 95 different programs. What's unique about these programs is that they are all semester long, which gives students the ability to fully immerse themselves in the culture and the language. Below students share a moment from their studies this fall.
Xenia Sofianou'25
Preveza West Greece, Greece
Neuroscience , Chemistry minor
Study away: University of Tarragona, Spain
"Tarragona is a port city in northeastern Spain's Catalonia region. Many ancient ruins remain from its time as the Roman colony of Tarraco. Barcelona is only an hour away by train, and I get to go every weekend! The university life here is actually very different than in the U.S. I have a 20-min bus ride to campus and I live in an apartment in the city with housemates from different countries. In the afternoons we enjoy the sunny weather and the beach, and sometimes I get the chance to practice my sailing skills!
This semester I am taking classes in Microbiology and Immunology in the biochemistry department at the University of Tarragona. I took on the challenge of taking classes that are delivered in Spanish/Catalan and so far it is going well!
I definitely think it is worth taking a semester in a different country/environment, and it is also totally doable! And if you are contemplating whether to fit another minor or a study away in your plan… do not think any longer! Book a flight ticket now!"
Abby Bulger '24
Lambertville, NJ
Media and Cultural Studies
Study away: Aix-en-Provence, France
"This is a picture of me painting "in the landscape" (as we call it in our program). Behind me is Mount St Victoire, Cezanne's main inspiration that he painted over 50 times!"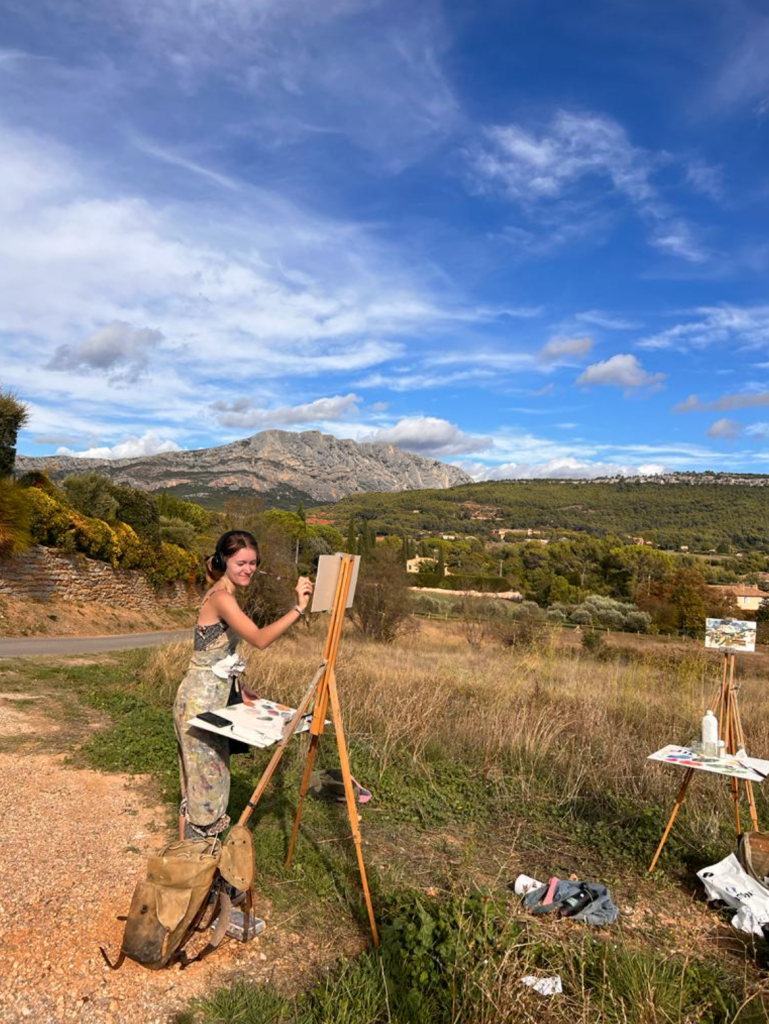 Rachel Iglesias '24
Brooklyn, NY
Chemistry
Study away: University of Edinburgh, Scotland
Joshua Marine '23 
Bend, Ore.
Japanese, Physics (Astronomy)
Study away: Osaka, Japan through CET
"This is one of the bridges that go along the Shimanami Kaido cycle road through an island chain from Onomichi city in the Hiroshima prefecture to Imabari city in the Emari prefecture. It is quite a famous cycle road in Japan and also contains the longest suspension bridge in the entire country! Japan has tons of outdoor scenery to offer and I have been thoroughly enjoying it in my time so far."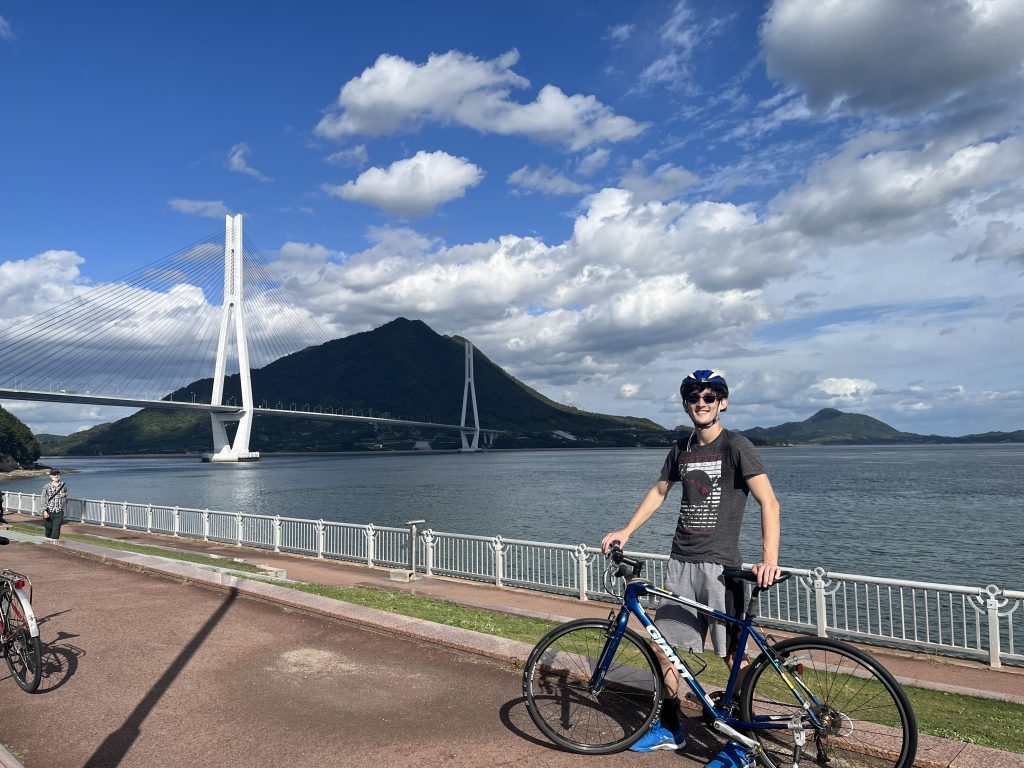 Ben Richardson '24
Chicago, Ill.
Educational Studies
Study away: Strasbourg, France
Ben climbed the 1,900 meter Untersberg Mountain in Austria during the mid-semester break.