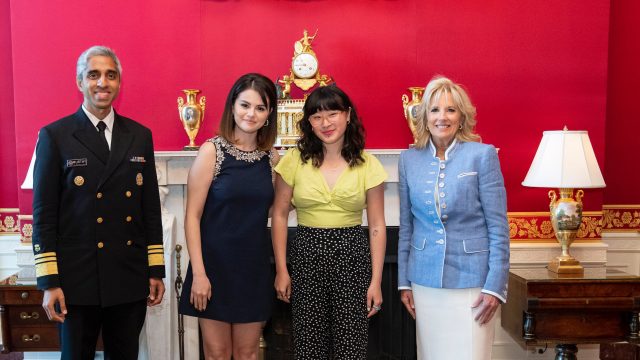 When Alex Ang '22 graduated, she had an internship in the field she'd always wanted to pursue. There was just one problem—she was realizing that she wanted to do something else.
Ang quickly found an opportunity to shift her career from STEM to the creative when MTV Entertainment Group announced the Mental Health Youth Action Forum, a new initiative to raise awareness and action around mental health. In coordination with the Biden-Harris administration, they were seeking thirty young creators and mental health advocates with a passion for storytelling to pitch potential public health campaign ideas to an audience of industry professionals, government officials, and nonprofit executives at the White House.
A longtime blogger, YouTuber, and Bookstagram influencer with a focus on stories about mental health, Ang knew she was ready for this opportunity. But even with her history of mental health awareness, she credits her time at Macalester for giving her the guidance, development, and experience she needed to grow more comfortable in herself.
"At Mac, I met like-minded folks who were open about their mental health and encouraged me to be the same," she says. "I don't think I would have had the confidence to apply for the program had I not been involved in a lot of leadership positions and extracurriculars at Mac."
Macalester shaped me as a person by giving me space to find my voice. It taught me the value of advocating for myself and the things I care about.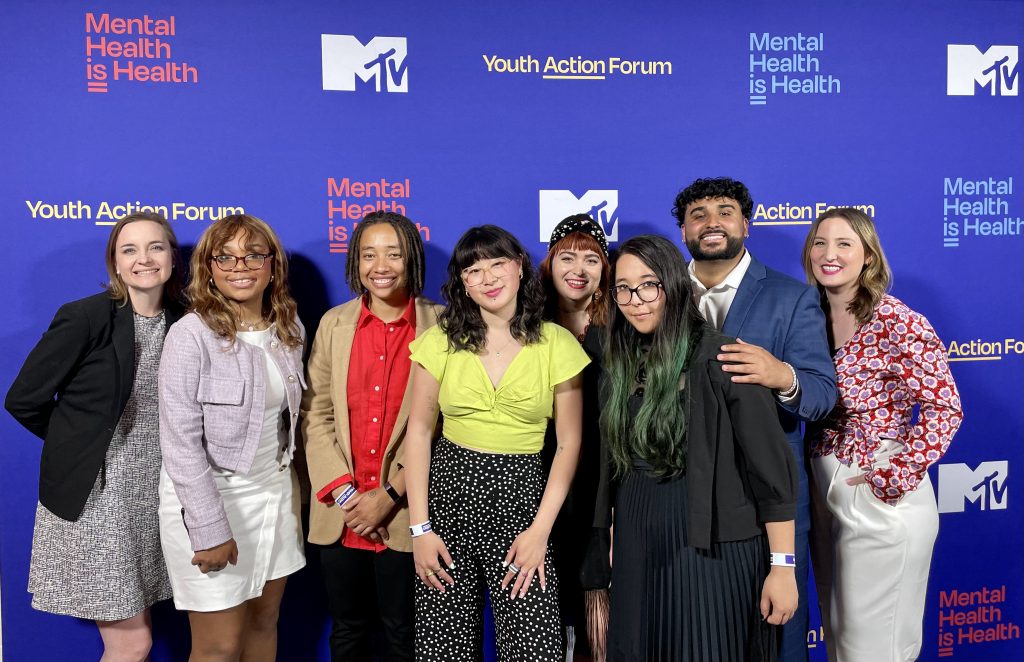 When it came time to develop her presentation for the White House, Ang looked to another realization she'd had at Mac: the gaps in mental health resources available for underrepresented groups and communities. "It made me even more determined to advocate for free mental health resources, especially for BIPOC students," she says.
That drive to advocate for others guided Ang's work on the campaign pitch that she and her section of the cohort (split into groups by MTV) presented in May, just a couple weeks after her graduation. 
The presentation caught the attention of Pinterest, who hired the team to flesh out the pitch. Now, Ang is a creative consultant for Pinterest's initiative to become more proactive about creator mental health. The campaign, a direct extension of the White House presentation, will use digital and non-digital storytelling formats to uplift marginalized voices in the mental health space and destigmatize mental health in BIPOC communities. 
Knowing that her own advocacy has opened new doors, she encourages Mac students to get involved as well. "I was able to try many things at Mac, and that informed who I wanted to be when I graduated," she says. But she acknowledges that it's not always that easy.
"Don't get too caught up in what you need to have completed by graduation," she says. "You don't need to know what you want to do after college, or have a job lined up. Trust yourself and your ability to succeed in life—it will take you far."