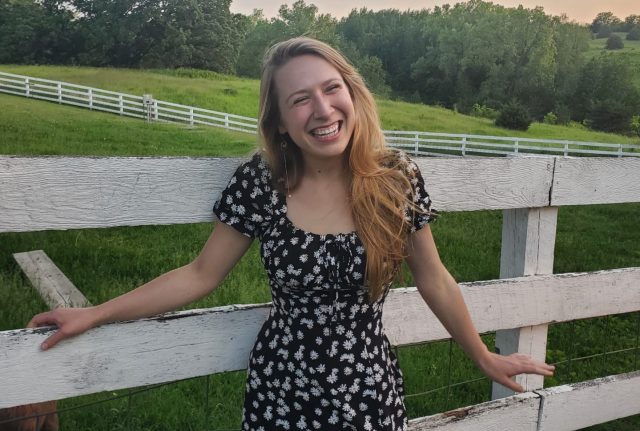 Landed is an ongoing series where we ask recent graduates how things are going post-graduation. Here, Maddie Coy-Bjork shares how she landed a job in a health care startup in New York.
Maddie Coy-Bjork '19
Philosophy, English minor
Waunakee, Wis.
Currently working as a Senior Mental Health Coach at Valera Health in Brooklyn, New York
Reprinted and edited with permission by Patrick Coy-Bjork '23, The Words
Last three things you did before your current role 
"Bad comedy" writer, an sketch comedy group at Macalester

Graywolf Press intern, 7 miles from Macalester

Magers and Quinn

event planner, 8 miles from Macalester
Tell us about your internship at Graywolf Press
My position was best described as a "Development Intern," with some of my responsibilities being event planning, database management, promotional material, and donor outreach. Additionally, at times I worked alongside some of the editors to read through manuscripts and give feedback.
Most enjoyable moments at Graywolf Press
I appreciated how the internship gave me the opportunity to experience a wide range of the goings-on within a publishing company and learn directly from the professionals.
Biggest change since graduation
When the pandemic started, the need for in-person positions vanished, and so I lost both of my jobs at Magers and Quinn bookstore and the restaurant where I worked. Several of my friends were in the same position: without a job and unsure what to do next. So, I, along with my partner and four other friends (who were all Mac alumni as well), decided to move to Brooklyn, New York, and live together. Here, I found a new remote job working for a mental health healthcare start-up, and I continue to work for them to this day.
What did you learn?
My previous background was not in tech or healthcare, so it was funny to end up in a job like this. Although the most generic talking point is to say that "a liberal arts education prepares you for anything," I have found it to be very true and that your career path does not have to follow your major. In fact, the great majority of my alumni friends are now working in fields with no relation to their studies. 
Advice for current students
There can be a lot of pressure to feel like you need to "immediately jump right out of college and be pursuing your passion, utilizing your major, and making money," but I found a lot of success when I gave myself the leeway to just continue to pursue whatever opportunities interested me. This was also how I picked my classes at Macalester: basing it off of present interest rather than so much of a prescribed plan.