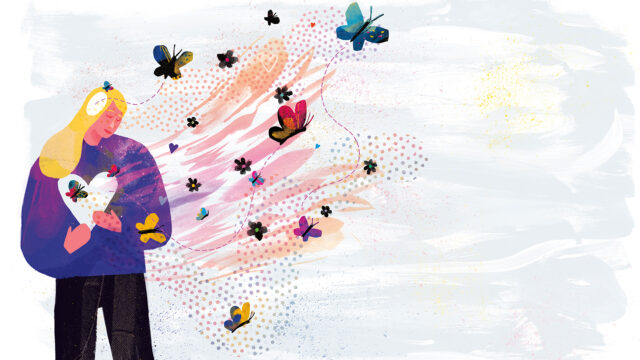 By Erin Peterson / Illustrations by Nicholas Ogonosky
As child clinical psychologist and clinical director for outpatient psychiatry and behavioral medicine at Seattle Children's Hospital, Hilary Mead '01 has spent years deeply involved in the treatment of adolescents prone to self-harm and suicidal ideation.
Even in stable times, it's a challenging specialty, but the pandemic added entirely new complications. "It made many mental health concerns much more severe," Mead says, noting that she's still seeing an impact three years after COVID-19 first hit. Her hospital's emergency department continues to be flooded with patients needing mental health care, its inpatient unit is taking only the most severe cases, and its outpatient care also has faced skyrocketing demand. "We're feeling it on all sides," she says.
The trends she notes in her own specialty are mirrored in broader statistics: a study published in The Lancet medical journal estimated that global cases of major depressive disorder and anxiety disorder increased by more than 25 percent in 2020 alone. The CDC reports that more than one in five Americans received treatment for their mental health in 2021.
While Mead is the first to admit the difficulties that come with this spike in demand, she also notes the creativity that it has inspired among professionals in the field. For example, she and her colleagues have experimented with new "intensive outpatient" models that require more patient involvement each week, but that may span half as many weeks as a traditional program. They've strengthened their telehealth offerings. They've even advocated successfully for more resources from governments and insurers. "There's been a lot of innovation, and that gives me optimism," she says.
Indeed, the field of therapy itself has seen significant change since 2020, and its future is coming into sharper focus.
To learn more about the ways that therapy has been transformed—and what's next—we talked to Mead and three other Macalester alumni in the field.
Meet the Practitioners
Cyrus Hair '15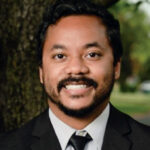 Title: Clinical supervisor and therapist for the Wilder Foundation at Intermediate District 287-SEC in the Twin Cities
As a therapist based at South Education Center, a specialized services school in Richfield, Cyrus Hair works with second-, third-, and fourth-grade students who struggle with issues including physical aggression. He helps them build skills including emotional regulation and trauma processing.
In addition to his work with students, he meets with their parents, all of whom have volunteered to participate in their children's intensive outpatient program.
Hair appreciates working holistically with students and their families, because everyone involved is eager to pursue growth that can change the trajectory of their lives. "Every time a parent says to me, 'This was how I was parented, but I want to do something different,' I get chills," he says. "I love it when parents are so engaged, and when they're there to seek help for their kids and themselves."
Cal Klingensmith '10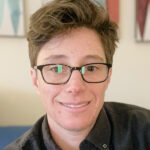 Role: Private practice psychotherapist in Manhattan
Cal Klingensmith started therapy his junior year at Macalester, an experience that proved so transformative that he knew almost immediately that he wanted to pursue it as a career.
In his own practice, he tends to work with trans and queer individuals, including many who struggle with eating disorders and substance use issues—seemingly unrelated challenges that often have the same root cause. "In some cases, when someone has struggled with gender identity issues for a long time, it will manifest through eating disorders, because they're uncomfortable with their body," he says. "The same can be true with substance use, because they want to dissociate from themselves—to not be 'of body,' " he says.
The insights Klingensmith hopes his clients will gain in their sessions with him are the same ones he tries to apply to his own life. "Therapy forces me to be in touch with myself and my emotions," he says. "It's a job that involves a ton of self-growth and reflection all the time."
Hilary Mead '01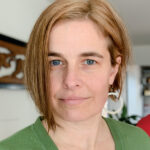 Title: Child clinical psychologist and clinical director of outpatient psychiatry and behavioral medicine at Seattle Children's Hospital
While Hilary Mead was in the midst of her residency at the University of New Mexico's Health Sciences Center in 2009, she noticed that she was drawn to kids who presented with emotional dysregulation—those who experienced extremely high highs and low lows, for example. "I related to them," she says. "Temperamentally, I am very sensitive and have big emotional responses."
That experience eventually led her to her current work at Seattle Children's Hospital, which includes leading programs that treat suicidal and self-harming adolescents.
Although the field has notoriously high burnout and turnover rates—Mead notes that churn rates in her area reached 80 percent in the inpatient unit at her own hospital at one point during the pandemic—the rewards are significant. "There's nothing quite like getting to the end of a person's treatment," she says. "It can be life-changing for them."
Jo Trigg '08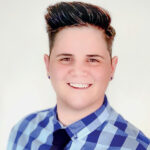 Title: Family and couples psychotherapist and behavioral health and wellness training coordinator at JCCA (the Jewish Child Care Association) in Brooklyn
As an extrovert who thrives in the bustle of crowds, Jo Trigg admits that they don't fit the pop-culture stereotype of the reserved, note-scribbling therapist. But as a couples and family psychotherapist, their more outgoing nature is a boon. "When you're working with a high-conflict couple on the verge of divorce, you can't be timid," they say. "You've got to speak up firmly."
Trigg loves the challenge of digging into complex relationship dynamics in ways that lead partners to connect more meaning- fully to one another. "People sometimes come in expecting me to change their partner," Trigg says. "But oftentimes, the real work is around finding ways that they can accept one another more."
The future of therapy is inclusive and diverse.
Recent surveys suggest that about three-quarters of therapists are white and three-quarters are women—but that doesn't reflect the demographics of the patients themselves. That can be a problem, since patients often benefit from working with a therapist who shares their identity.
Take Cyrus Hair, a Black man, who has a waiting list that's months long. He says that his identity has played a role in that demand. "People want clinicians who are representative of them or their interests," he says, noting most of his elementary-age clients are Black boys. For now, there are relatively few therapists who look like him.
Jo Trigg says they're seeing more evidence that educational institutions that champion diversity are putting their money where their values are. For example, at the Ackerman Institute for the Family, where Trigg was trained, BIPOC and LGBTQ individuals can apply to get a range of its clinical training at no charge.
Hilary Mead and her colleagues, meanwhile, are finding ways to serve more patients and families who don't speak English. Her team recently launched its first Spanish-language dialectical behavior therapy group program, an approach that pairs techniques with emotional regulation with skills in areas such as mindfulness.
It's one of many changes her hospital made in the wake of 2020 protests against racial injustice. "The Black Lives Matter movement had a huge impact on our field," she says. "It led us to listen to more voices that we hadn't been listening to, and to people who hadn't felt safe enough to raise their concerns."
The future of therapy is celebrated.
A generation or two ago, therapy tended to get a bad rap, and patients often felt shame about getting treatment. But national studies have found a significant decrease in public stigma toward major depression in the past twenty-five years, and one survey found that 87 percent of those in Generation Z feel comfortable talking about mental health with others.
In his own work, Cal Klingensmith says he sees that stigma replaced with a more positive—and accurate—understanding of therapy's role in individuals' lives. "In the same way that people might say 'I go to cycling classes,' people talk about going to therapy," he says. "Instead of being a thing of shame, therapy is recognized as a tool that helps people navigate their lives."
Point: The future of therapy is online.
In 2019, just 5 percent of the services provided by Hilary Mead's clinic in Seattle were offered online. Today, even as more people return to in-person work, a solid 70 percent of the services continue to be conducted online.
Mead says that adolescents, weary of the pandemic's online platforms and ambivalent about therapy recommended by their parents, often benefit more when they can be at in-person sessions. At the same time, the convenience of online options has increased access for people who otherwise couldn't fit sessions into their days. "Online parent groups exploded during the pandemic because they could find ways to take an hour out of their workday to join us; they didn't have to find childcare or travel to the clinics," she notes. "I don't think we'll ever go back to all in-person care."
Counterpoint: The future of therapy is in-person.
Cal Klingensmith started his private practice in February 2020, timing that turned out to be good for business but bad for in-person therapy.
While early pandemic-era studies indicated that virtual therapy was as effective as in-person, other data has suggested that both patients and therapists are more prone to distraction in an online environment.
These days, Klingensmith splits his time evenly between online and in-person work, but he often nudges clients to come to his office, even when therapy by screen is more convenient. "There's something sacred about that human-to-human connection that I don't think can be replicated by technology," Klingensmith says. "It does require commitment. But it's also, I believe, how the best work gets done."
The future of therapy is gamified.
Child therapists have long used dollhouses and sandboxes as ways to help children create narratives that reveal important details about their lives.
Cyrus Hair says he sees video games like Minecraft and Roblox as new tools that can play surprisingly similar roles for therapists and their patients. "'Like dollhouses and sand trays in play therapy, games can serve as child-led pursuits that give them opportunities to share themes of separation, nurturance, and protection," he says. "And these are games that unlike physical toys can be used in telehealth."
The future of therapy is financially supported.
A 2018 report by the National Council for Mental Wellbeing found that 42 percent of Americans believed that cost and poor insurance coverage were the top barriers for accessing mental health care. Changes are opening up new options for more people.
In Hilary Mead's home state of Washington, for example, millions of dollars have been poured into expanding and developing programming for mental health support. Federal programs supporting mental health have also gotten hundreds of millions of dollars in funding boosts, and a new hotline was launched specifically for mental health emergencies.
Mead notes that these changes are partly the result of tireless advocacy by her colleagues in the field. "Because of the pandemic, there's much more pressure on people who hold power—insurance companies, Medicaid, and the government—to listen to us and reconsider what they're willing to reimburse," says Mead.
The future of therapy is at Mac.
How does Macalester support students' mental health? Individually and systematically.
Therapy is just one part of the robust health care support—both mental and physical—that Macalester provides for its students.
For much of the past decade, mental health has been the top reason that students seek medical care at Macalester, according to medical director Steph Walters. (During the most acute phases of the pandemic, COVID-19 care took the top spot.)
All students have access to individual counseling sessions, group counseling, a 24/7 line for acute counseling help, and next-day appointments at no cost, says Jen Jacobsen, executive director of the Laurie Hamre Center for Health & Wellness. "For one-on-one counseling, Macalester uses a flexible care model," she says. "Instead of having a set number of appointments of a certain length, the student and the counselor collaborate at the end of each session to decide whether to meet again, and if so, how soon and the length of the session."
The result is a more tailored experience that helps meet students' needs—and reduced waiting time for those who are scheduling a first counseling appointment.
Jacobsen also notes that Macalester aims to support systemic changes and programs that can benefit all students' mental health. For example, the college encourages all faculty to schedule early evening project deadlines to prevent students from pulling all-nighters, which can contribute to anxiety and depression. A popular campus therapy dog program, [email protected], has brought joy to students (and to the campus community) for more than a decade.
Erin Peterson is a Minneapolis-based writer.