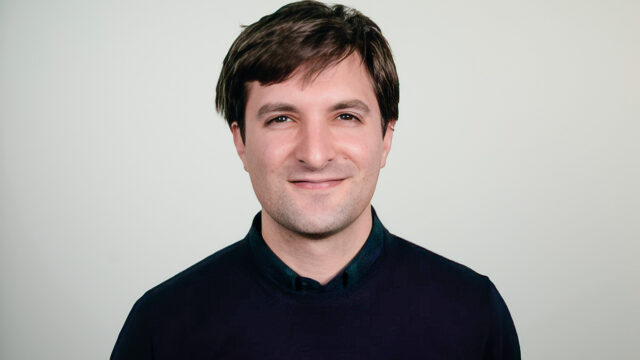 By Talia Bank '23
Ezequiel Jimenez Martinez '13 has immersed himself in the world of human rights and international justice during and after his time at Macalester. As an undergraduate, Martinez double-majored in international relations and political science, concentrating in human rights and humanitarianism. He studied abroad in The Hague and Maastricht, in the south of the Netherlands, experiencing firsthand the practice of international law and pursuit of justice.
Martinez's post-Macalester path has taken him on a journey of further academic pursuit as well as hands-on practice at the intersection of law, justice, and nonprofit operations. From Argentina to Sweden, Norway, the United Kingdom, and Spain, he has connected with a worldwide network of Macalester alumni, embracing Macalester's emphasis on internationalism and global vision. He is currently lead advisor for movement building at Amnesty International.
Today, as Alumni Board president, he's using his experience to grow a new program that helps current students create connections when they study abroad.
What is the International Connections program?
I moved to Barcelona six months ago, and the plan is to develop the Macalester community here and in other cities. We will be hosting a Mac in Your City event, and we're also telling students who are coming to Spain to study abroad that there are alumni here that can take them for coffee or organize a gathering. Macalester has alumni all over the world—it's a matter of utilizing that.
How can alumni get involved?
If you live abroad and are interested in connecting with Macalester students and alumni, please email us at [email protected]. And make sure to keep your contact info up to date on Mac Direct.
Why do you volunteer?
It's a great avenue to keep in touch with the school, to continue helping students with whatever they need, to bring alumni closer to the school, and also to learn. You're aware of a lot of things from a student perspective, but once you're out a few years, you begin to appreciate and also understand how organizations work. So to me, it continues to be super fulfilling.