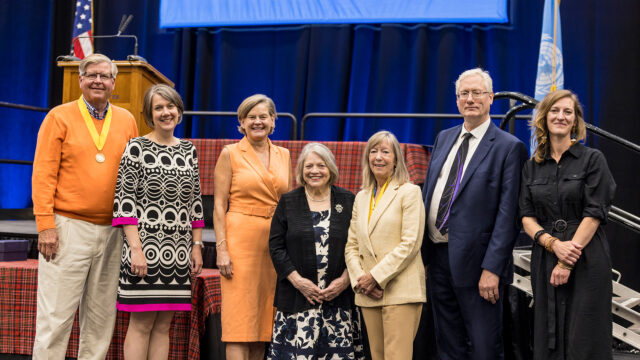 By Ashli Landa and Rebecca DeJarlais Oritz '06
Each year, the Alumni Board recognizes alumni who exemplify Macalester values through their leadership, achievement, and active involvement with their local community. Award recipients are nominated from across the global Mac community, and then selected by the Alumni Board. Recipients were honored during the Grand Celebration breakfast at Reunion.
Meet this year's winners.
Batnairamdal Otgonshar
Class of 2008
Charles J. Turck Global Citizen Award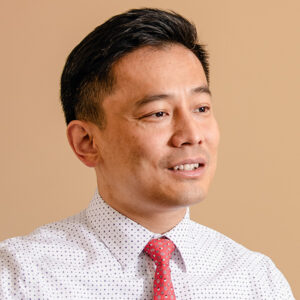 The first Macalester student from Mongolia, Batnairamdal "Nagi" Otgonshar '08 has dedicated his career to improving the lives of his fellow citizens. "I will go back to my Mongolia and be part of guiding the country towards a productive, sustainable, and prosperous path," he wrote in 2015 while earning his MBA from Harvard Business School.
As vice minister of Mining and Heavy Industry in Mongolia and one of the youngest persons in the cabinet, Otgonshar has led efforts to pass much-needed industry reforms. He was recently elected as both vice president of the country's Social Democratic Youth League and a Young Global Leader by the World Economic Forum. Otgonshar advocates for education for young adults through his popular Unlock Podcast, a book-discussion series that aims to reach Mongolians without easy access to books, and the Unlock Mentorship and Scholarship program.
His nominator writes, "Nagi represents a new generation of young leaders who want to challenge the establishment and disrupt the status quo."
---
Legacy Russell
Class of 2008
Catherine Lealtad '15 Service to Society Award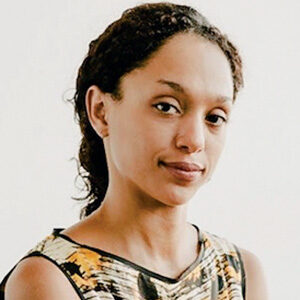 Writer and curator Legacy Russell '08 describes herself as a "deep researcher, immensely driven by curiosity" and centers her work on issues of gender, race, performance, and cyberculture.
Russell is the author of the critically acclaimed book Glitch Feminism: A Manifesto, a concept she defines as "embodying error as a disruption to gender binary, as a resistance to the normative." Her writing has appeared in publications around the world.
Formerly the associate curator of exhibitions at the Studio Museum in Harlem, she is the executive director and chief curator of experimental art institution The Kitchen in New York City. Her curatorial and academic career has championed arts institutions and BIPOC artists.
Described by her nominator as an "emerging leader and public figure," Russell has been widely recognized with honors, including the Thoma Foundation 2019 Arts Writing Award in Digital Art, a Rauschenberg Residency fellowship, the 2021 Creative Capital Award, a 2022 Pompeii Commitment Digital fellowship, and a 2023 Center for Curatorial Leadership fellowship.
---
Benjamin Dille
Class of 1982
Distinguished Citizen Award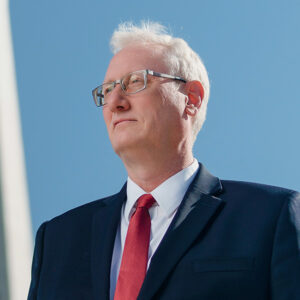 Benjamin Dille '82 is a distinguished senior foreign service officer who has represented the United States for over thirty years in thirteen countries, including as chargé d'affaires in five.
"Dr. Dille is a lifelong civil servant," writes his nominator. "He works to advance world peace, and has committed himself to a more fair and just world. He has had many assignments and approached them all with care and vigilance."
This past year, the US Secretary of State awarded Dille the department's Award for Heroism for his service overseeing the evacuation of over 124,000 Americans and Afghans from Kabul, Afghanistan, as US forces withdrew from the country in August 2021. He also received a 2022 American Foreign Service Association Award for Constructive Dissent for his efforts in advocating for embassy COVID-19 strategies.
Dille currently teaches at the Marine Corps War College as professor and state department chair of strategic studies in diplomacy and statecraft.
---
Alissa Light
Class of 2003
Distinguished Citizen Award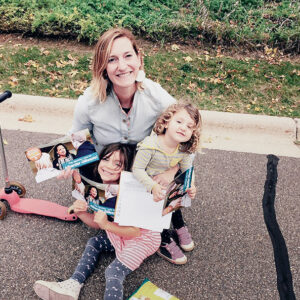 Alissa Light '03 has centered her career around compassionate, equitable, and inclusive health care and education for historically marginalized communities.
Beginning as a Family Tree Clinic patient in college, Light was involved in the organization's growth since joining as front-desk staff in 2005 and eventually as executive director and CEO in 2010. During her twelve-year tenure, Light spearheaded the creation of a healing-focused health center in Minneapolis and expanded the organization into a regional leader in LGBTQ+-inclusive health care. In fall 2022, she joined the Bakken Museum as president and CEO.
Light recently served as board president for the Reproductive Health Alliance and currently serves on the board of PFund Foundation—the Upper Midwest's only LGBTQ+ community foundation—and the Women's Economic Roundtable.
"She has touched so many lives, and taught by example how to listen and lead," writes her nominator. "She's a visionary leader who has made a profound difference in the state, region, and country."
---
Roberta Schomburg
Class of 1968
Distinguished Citizen Award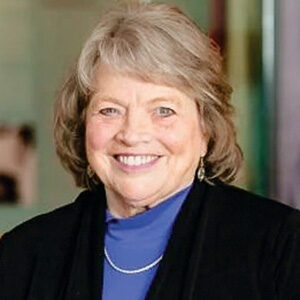 Though officially retired from her Carlow University faculty position, professor emerita of education Roberta Schomburg '68 says her life's work is still teaching.
Alongside her thirty-five years at Carlow, Schomburg has worked closely with Fred Rogers Productions for over forty years as a child development advisor, and currently advises children's PBS programs including Daniel Tiger's Neighborhood, Alma's Way, and Donkey Hodie.
From 2018 to 2021, she was interim director at the Fred Rogers Institute for Early Learning and Children's Media at Saint Vincent College, where she oversaw research, outreach, and organizational collaborations. A former vice president of the National Association for the Education of Young Children Governing Board, she is a renowned consultant on early childhood development and educational practice.
Schomburg shares, "My passion is sharing knowledge with others, working together to generate new ideas, and applying those theories to practice, whether in the classroom or over the airwaves through the stories we create for children."
---
Jennifer Lundblad
Class of 1988
Distinguished Citizen Award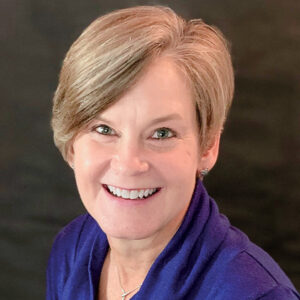 Jennifer Lundblad '88 recalls exactly where she was when she decided to pursue a nonprofit career path: Macalester's library.
A career in nonprofits and higher education—including earning advanced degrees in nonprofit management and organization development—led her to Stratis Health, where she has been president and CEO for over fifteen years. At the intersection of research, policy, and practice, she works to improve health and health care for underrepresented and under-resourced communities, particularly in rural areas.
"I never would have imagined that growing up in a small rural community would end up as a backdrop to my career," she says. "What brings me joy in this work is living my values in my professional life, and making lives better in Minnesota and across the country."
A lifelong learner, she is also the co-launcher of eLumen Collaborative, an integrated curriculum and assessment software management technology tool for higher education institutions, was a member of the Alumni Board, and currently serves on the M Club Board of Directors.
---
Jennifer Anderson
Class of 1998
Distinguished Citizen Award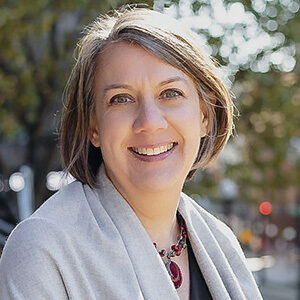 In 2004, Jennifer Anderson '98 assembled a benefit choral concert to fundraise for international aid in response to that year's Indian Ocean tsunami in Southeast Asia. The next six years of the Global Harmony Chorus were so successful, she turned that concert series into VocalPoint Chorus, a nonprofit, eighty-member choir based in St. Paul.
Anderson's talent for partnering with beneficiary organizations and engaging audiences with their impactful stories through concert programming has raised over $400,000 for various nonprofits. Her ten nominators note her commitment to equity and diversity, "reaching beyond the canonical boundaries" to center women and BIPOC composers.
Anderson is active in the American Choral Directors Association, Chorus America, and the National Presbyterian Church. She also has been involved in the national Justice Choir movement.
"She is a true visionary and servant-leader," writes one nominator. "Performers and audiences alike are engaged, challenged, and changed by working with and attending performances by Jennifer."
---
Michael Skoien
Class of 1973
Alumni Service Award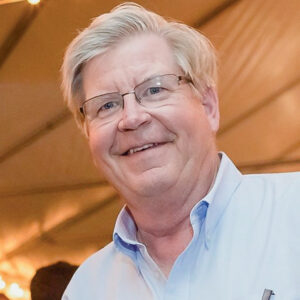 For years, Michael Skoien '73 stayed connected with Macalester by attending Reunion and keeping in touch with friends. A decade ago, he deepened his engagement with the college—and his commitment has been extraordinary.
In Philadelphia, Skoien fostered community by hosting Mac in Your City events and serving as a regional chapter leader and an M Club regional director. He served as Alumni Board vice president and chair of its Athletics Working Group, and has led planning for three Reunions by chairing or co-chairing his 40th, 45th, and this year's 50th. And the loyal M Club member is a champion of Mac athletics: today he chairs the Athletics Advisory Board of Directors and mentors two student-athletes.
In each role, Skoien's engagement is marked by an enduring curiosity and dedication to Macalester's mission. "I learned more about life in my first year at Mac than in my previous eighteen years—I was exposed to so many interesting people and ideas," says Skoien, who retired in 2013 after a career in health care. "And it's always been that way for me. Even though I earned other degrees, Macalester just means more."
---
Gabrielle Lawrence
Class of 1973
Alumni Service Award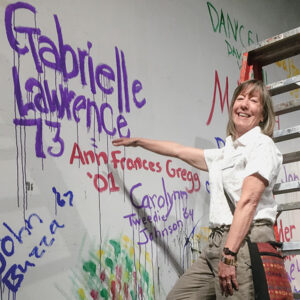 At each career step and life stage, Gabrielle Lawrence '73 has been motivated by her deep belief in building community with a shared vision.
As a student, she helped launch the Family Tree Clinic, which piqued her interest in health care. After graduation, she earned a master's degree in health care administration and held positions in Denver and the Twin Cities, including vice president for community partnerships at Regions Hospital.
From 2000 to 2016, Lawrence led Macalester's alumni engagement program, expanding vibrant pathways for alumni to reconnect with the college and with one another. She has guided strategic planning at her church, and worked tirelessly to help the Park Bugle neighborhood newspaper survive, then thrive. She served on her 25th and 45th Reunion committees, and this year, she co-chaired the Class of 1973's program committee for her 50th Reunion.
For fifty years, Lawrence has demonstrated an exemplary commitment to community engagement at Macalester and beyond. Writes her nominator: "She has an exceptional ability to bring people together and organize them toward a common goal."
---
Brittni Chicuata
Class of 2008
Young Alumni Award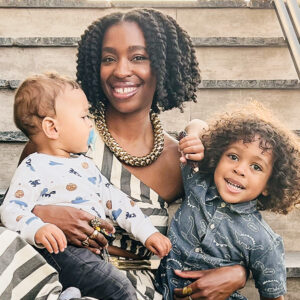 Brittni Chicuata '08 is director of economic rights at the San Francisco Human Rights Commission. She has held several positions there since 2016, including as policy director and chief of staff.
Chicuata's work focuses on policies and programs to eliminate wealth apartheid, build economic equity, and uplift economic opportunities that improve quality of life for the most marginalized in San Francisco. Her policies have provided guaranteed income payments for Black mothers in San Francisco, improved housing protections, developed standards for racial equity, supported the national reparations movement, and successfully led first-in-the-nation campaigns.
Her leadership is recognized as especially crucial during a political period where marginalized communities' rights—including women, Black people and other people of color, and the LGBTQIA+ community—are being rescinded on a national level.
Her nominator notes that Chicuata's "innovative policy work not only highlights and addresses disparities in outcomes, but proactively addresses multiple dimensions of individuals' lives and enhances their access to rights and justice."