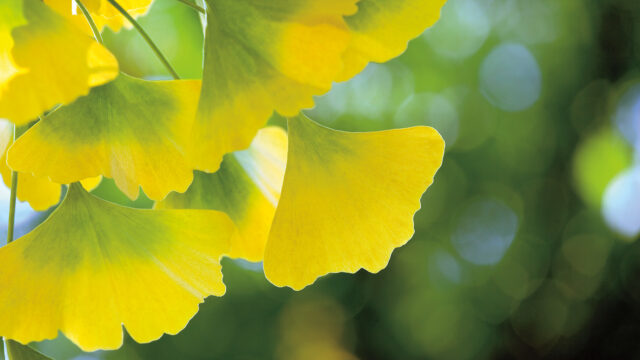 By Julie Hessler '85
With research and creative endeavors spanning the arts, humanities, social sciences, natural sciences, and mathematics, ninety members of the Class of 2023 completed honors projects.
What did we learn from this year's honors projects? Here are edited abstracts from twelve projects.
Read the full abstracts of all of the Class of 2023's honors projects.
1. American judges are constructing narratives of what it means to be transgender and codifying it as law.
As increasing numbers of transgender and intersex legal cases reach American courts, a growing body of scholarship has begun to examine how judges and institutions struggle to reconcile gender variance in a system with deeply entrenched gender normativity. Analyzing seventy judicial opinions from 1966 to 2022, political science major Julian Applebaum '23 examined how judges rhetorically describe gender variance and gender variant people to anchor them within gender normativity. Applebaum argues that the legal frameworks that most likely lead to a trans litigant's victory are ones which reify the gender binary and pathologize transgender people.
2. Celebrities can impact prejudice in their communities.
Economics major Mason Samuel Bosley '23 examined the effect Giannis Antetokounmpo, a Greek-Nigerian NBA player for the Milwaukee Bucks, has had on bias towards immigrants and Black people in Milwaukee and in Wisconsin as a whole. The results indicate substantial reductions in hate crimes and anti-immigrant Google searches in Wisconsin since Antetokounmpo was drafted in 2013, though data quality issues make it difficult to draw firm conclusions. Bosley's study demonstrates the power of positive parasocial contact (i.e., imagined relationships with celebrities or public figures) in changing attitudes and reducing biases.
3. Gentrification is not associated with reduced crime.
Gentrification is a process of urban redevelopment involving an in-migration of wealthier people to neighborhoods previously experiencing disinvestment. While gentrification is regarded for its potential to displace longtime businesses and residents, its impact on crime is controversial. There is no consensus on the relationship between gentrification and crime across criminological theory, and past studies have shown contradictory results. Statistics major Erin Franke '23 measured gentrification from tract level census data, and estimated its relationship with both violent crime and theft in the Twin Cities. Using a spatial Poisson model, she found no indication that gentrification is associated with reduced rates of either crime.
4. Right-to-work laws reduce unionization and harm workplace safety.
Right-to-work (RTW) laws allow employees who are covered by a union-negotiated collective-bargaining agreement but are not union members to choose not to pay their fair share of union dues. These laws weaken unions and decrease unionization rates. Economics major Ryan Davis Dodds '23 studied the impact of RTW laws on workplace safety using a two-way fixed effects and a difference-in-differences approach, focusing on the five right-to-work laws passed by states in the 2010s. He found that RTW laws increase occupational fatality rates by about 0.22 per 100,000 employees through decreasing unionization. This number is about 5 percent of the mean occupational fatality rate in his sample and suggests that RTW laws cost hundreds of lives each year.
5. Highways contribute to racial disparities in air quality.
Although there is extensive literature on the disparate exposures to pollutants, research into the impact of highways on air pollution and their disproportionate impact on minority communities residing near interstates is limited. It is crucial to understand the extent to which highways worsen pollution disparities in order to develop policies that decrease emissions from vehicles, potentially decreasing environmental justice inequities. Environmental studies and economics major Valeska Fresquet Kohan '23 found that living close to a major road increases exposure to NO2 (nitrogen dioxide) by 8.3 percent and PM2.5 (particulate matter) by 1.5 percent on average. In addition, relative to white areas close to interstates, minority areas experience up to 2.3 to 4 percent higher NO2 pollution.
6. Children and youth experiencing houselessness require complex mental health care.
Children and youth experiencing houselessness have a unique set of mental health needs due to the traumatic experience of houselessness during childhood and the other adverse childhood experiences that often coincide with houselessness. Psychology major Sarah Hamilton '23 investigated the mental health needs of children and youth experiencing houselessness and the extensive barriers they face in accessing mental health care through a review of the literature and subsequent qualitative research with mental health providers. She found that fulfilling basic needs and considering the broader social context, specifically systemic racism, were the most significant factors in mental health concerns.
7. Ginkgo trees may help us understand ancient climate trends.
Among paleoclimate proxies are methods to target ancient concentrations of atmospheric carbon dioxide (CO2), a gas crucial to understanding climate trends but difficult to trace in the geological record. Geology major Shaherazade N. Khan '23 tested a method of reconstructing atmospheric paleo-CO2 concentration from anatomical and chemical attributes of Ginkgo biloba trees. G. biloba plants were grown under ambient and elevated CO2 concentrations for multiple years in outdoor, open-top chambers at the Smithsonian Environmental Research Center (Edgewater, Md.). Measurements of the stomatal morphology and other attributes of leaf gas exchange were run through the method to produce estimates of paleo-CO2, and Khan suggested alternatives for improving the method.
8. Disrupting well-being leads to food insecurity and chronic disease.
In this community-based research dibaajimowin (storytelling), anthropology major Zaryn Prussia '23 examined the extent to which food insecurity and chronic diseases have become serious problems in his community, Gaa-waabaabiganikaag, the White Earth Reservation in northwestern Minnesota. Based on his experiences in White Earth and literature review, he argues that food insecurity and chronic disease stem from a disruption of mino-bimaadiziwin, "well-being" or "good-living," which as a way of life relies on balanced and reciprocal relationships with all of creation. His community advocates for a resurgence of traditional foodways in a cooperative and unified way, based on reciprocal, respectful, and loving relationships, with the land and all of creation.
9. The limitation of poetic forms can lead to inventiveness.
Quiet Conversations, a chapbook by English major Lanise Yavonne Prater '23, focuses on a Black family of four navigating the recent loss of the matriarch of the family. After the loss, the cracks in their already shaky foundation become more apparent, but all they have left is each other to depend on. The poems in this collection are meant to act as a narrative, and all poems are structured based on the characters who speak, including contrapuntal poems, sonnets, free-form visual poems, and redacted poems. It explores familial themes, grief, and trauma. Prater asks how loss affects mental and physical space, and how the limitation of poetic forms can lead to inventiveness and critical thought regarding the purpose those forms serve.
10. Cloud formation models may help improve air quality monitoring.
The growing concern over particulate air pollution and risks it poses to human health have dramatically increased scientific interest in low-cost particulate matter sensors (LCPMS). LCPMS have the potential to provide a solution to the spatial, temporal, and financial issues facing air quality monitoring today. However, the operating principle behind these sensors is prone to inaccuracies under different environmental conditions, especially relative humidity (RH). Using existing models that describe cloud condensation nuclei activity, physics and astronomy major David Ruwan Geeganage '23 derived a correction factor for the LCPMS readings to account for the influence of RH. This model was tested against an existing correction method, using data collected at the University of Minnesota Particle Technology Lab in an environmental testing chamber, using a Sensirion SPS30 as the LCPMS. While the models did not improve the overall accuracy of the data against a reference DustTrak DRX, the model did succeed in improving the linearity of the data with respect to increasing RH.
11. Pachucos were more than rebels without a cause.
Pachuquismo was a counterculture born in the barrios of East L.A. in the 1940s. Mexican American youth created their own social group defined by specific clothing (zoot suits), music fusions (mambo and swing), and linguistic dialects (caló). However, on both sides of the US and Mexico border, pachucos had a poor reputation. In the US, mainstream media portrayed pachucos as juvenile delinquents and domestic threats. In Mexico, pachucos were mimicked and heavily criticized for their Americanization. Spanish and international studies major Isabel Luz Elena Saavedra-Weis '23 identified how US and Mexican mainstream media reacted to pachucos, and what those portrayals tell us about the imagined national identities in both countries. She argues that contrary to the messages in mainstream media, pachucos were not purely rebels without a cause. Pachucos had agency: they asserted their belonging and cleared space for future generations of Mexican Americans.
12. Social media may not be existentially beneficial.
Social media is now a prevailing tool for people and we often interact with other people on social media. Human interaction takes place both in face-to-face settings and on social media, and becoming so-called influencers is a dream among teenagers. However, using social media necessarily entails exposure to other people and social media companies. Then, is using social media existentially beneficial? Philosophy major Yuki Yokoi '23 explored this question by employing arguments from Erving Goffman, Jean-Paul Sartre, and Guy Debord. Yokoi argues that social media would be a valuable tool for us to achieve our own goals, but in using it we are inevitably objectified and easily feel existential anxiety in our everyday life.
Julie Hessler '85 is the managing editor of Macalester Today.