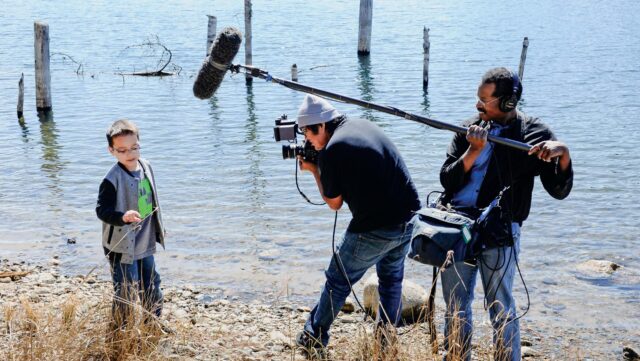 By Erin Peterson
With dozens of award-winning, conversation-starting documentaries among them, Macalester alumni and faculty have made waves in the industry. Here, they share the mindsets that have led to their success.
Students arrive in Morgan Adamson's year-long course series, "Documentary Cinema, Theory and Practice," with plenty of opinions.
As is true in most film studies classes, students learn to speak fluently about the history, ethics, and politics of documentary film.
But for her classes, Adamson, an associate professor of media and cultural studies, also wants students to focus on questions of craft: What kinds of relationships need to be established to create a film in the first place? How is the film structured? Why might a director have made one decision rather than another? "When students go into a class knowing that they're going to make a documentary film, they watch films with a different perspective than if they were going to write papers about them," she says. As part of the course, Adamson brings in award-winning documentary filmmakers including Stanley
Nelson and Brett Story, who dig into the nuts and bolts of their work. By the end of the year, she wants all of her students to know more than just how to create their own documentary. Adamson wants them to be able to think like filmmakers.
We wanted to learn, too. That's why we spoke to Adamson, some of her past students who have become documentary filmmakers, and a handful of other Mac alumni who have made a living through filmmaking.
They shared the mindsets, approaches, and surprising quirks that drive their work—as well as what it takes to succeed in a rewarding but notoriously challenging field.
1. Trust Yourself and Your Vision—But Be Open to Serendipity
In many ways, James Christenson '11 seemed like he was cut out for a career in documentary filmmaking. He shot videos with his friends in junior high. In high school, he took on extra shifts at Quiznos so he could buy a high-definition camera. Before he graduated from Macalester, he landed a $5,000 Mellon Foundation grant to shoot an hour-long documentary about high-speed and light-rail transit expansion.
It wasn't a seamless transition to the field after graduation—he did a stint in US Senator Amy Klobuchar's office first—but he couldn't stay away for long. When he returned, he worked with collaborators who shared his ambitions. In 2013, he and his partners, including Eliot Popko '11 and Lewis Wilcox '12, learned that they'd landed a spot at the Camden International Film Festival's Points North Pitch. There, they pitched, and landed funding for, what would become one of the New York Times' "opinion documentaries," or Op Docs, called Running on Fumes in North Dakota.
The six-minute documentary, which illuminates the human costs of a North Dakota oil boom, got a top billing in the New York Times digital edition, and remains one of the most popular videos on the site nearly a decade later.
Christenson has completed a handful of documentaries since then, often committing years to the projects. He has learned both to trust the feelings that lead him to projects in the first place, but also to embrace the twists that transform the story during the course of filming. "I have to go into a project knowing that something about it really interests me," he says. "But I try not to get tied to my assumptions. Usually, whatever you thought you were getting into is actually something else."
A case in point is one of his current projects, To Be Reconciled, a MacArthur Foundation-funded project about Carlos Urrutia. Urrutia, an undocumented St. Paul resident whose chaotic arrest by ICE agents in 2018 led to news headlines, has spent the intervening years navigating the immigration courts system to become a US citizen.
Christenson, who has carefully followed the story since the month before the 2018 arrest, initially imagined it to be a human journey through the legal system. As the case wound its way up to the Supreme Court and then to a lower federal court where it remains, his judgment seemed to be correct. But when Urrutia's mother invited Christenson to her home in Mexico to share her perspective, he soon understood that he wasn't telling a story about the immigration system at all: he was telling a story about a mother and son reconciling. "A whole world blossomed in front of me," he says.
Christenson says moments that upend his expectations are among the greatest joys of his work. "I never want to make documentaries where I already know the ending," he says. "They should be a process of discovery."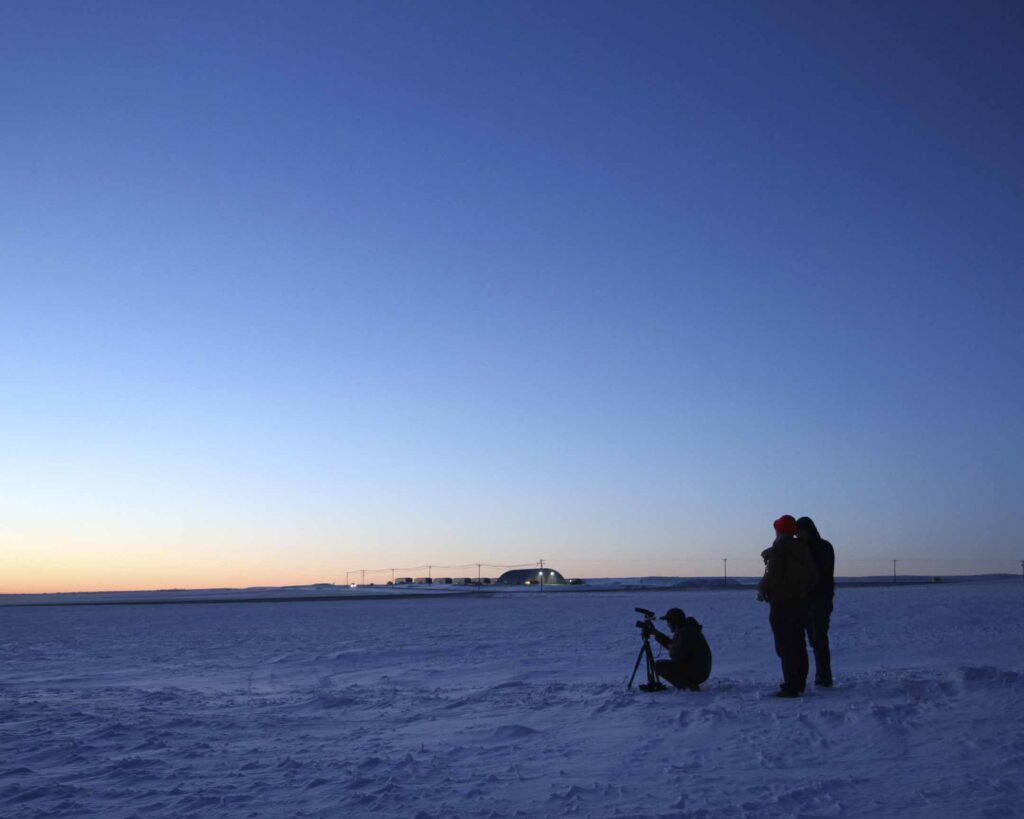 2. Recognize that Filmmaking is About Art—And Logistics
Morgan Adamson had long been fascinated by the brightly colored, brutalist-style Cedar Riverside towers on the eastern edge of downtown Minneapolis. The buildings weren't just eye-catching: they were intended to be the crown jewel of the larger utopian community. It was the perfect subject, she thought, for a documentary.
But before she went out into the field, she did an initial pass through the research. She soon realized that the heart of the story wasn't the planned utopia, but rather the reasons that the community had never been built.
Suddenly, the straightforward idea she had started with wasn't so straightforward at all. "I realized that I really had to spend a lot of time getting to know the people who had participated in that struggle over urban renewal starting in the 1970s to understand what had actually happened," she says. "The project involved a lot of archival research, hunting down materials that were in people's personal archives, and developing relationships with some of the project's participants from the 1970s."
Her experience is typical—while documentary filmmaking is an art, it can often also feel more like a prosaic project management slog. "Documentaries do require people to bring together things like history and politics and aesthetics," says Adamson. "But 90 percent of filmmaking is about organization and logistics—that's what it requires to see a project all the way through."
The end result, though, can be transcendent for an audience. The resulting film, Brutal Utopias, won the Audience Choice award at the Minneapolis St. Paul International Film Festival this past spring. "So much work takes place before you ever pick up a camera," she says. "But that's what it takes to really bring a project to life."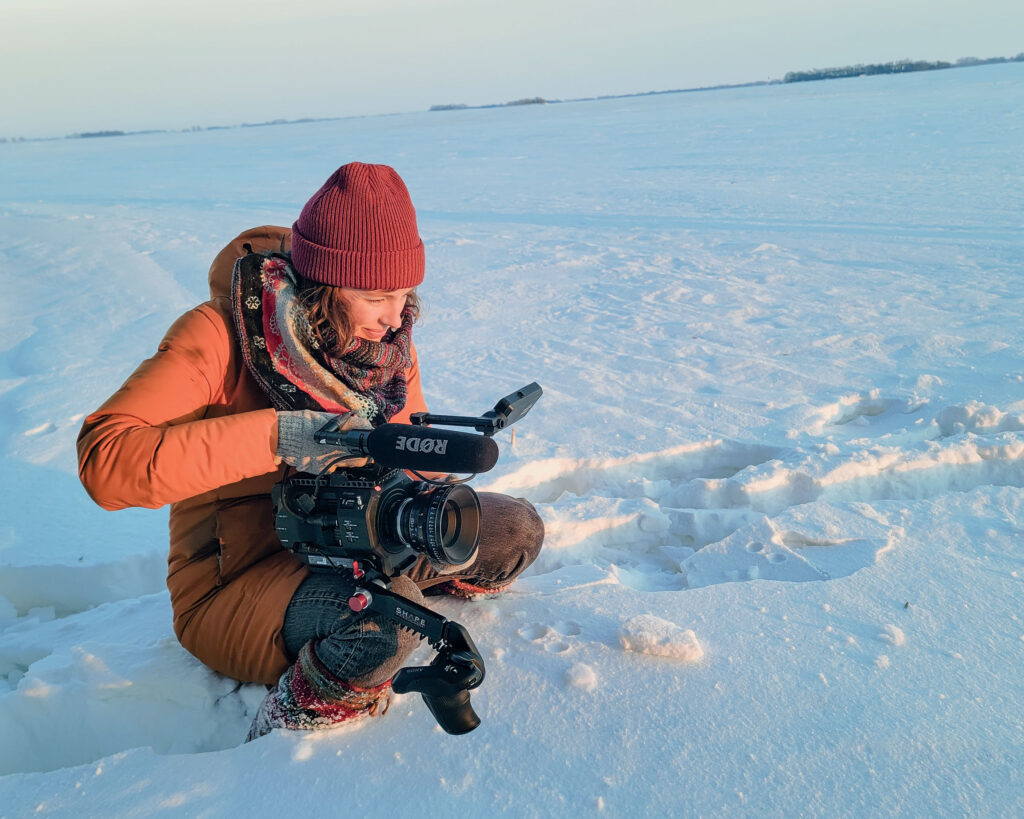 3. Find the Poem in the Room
When two boys in a Louisiana juvenile detention facility died by suicide within days of each other in 2019, some called it an unfortunate coincidence. But Rachel Lauren Mueller '13 and Meg Shutzer, who were both master's students at the University of California–Berkeley's School of Journalism at the time, were convinced there was more to the story.
They brought their pitch to the head of the school's investigative reporting program, who provided the resources and mentorship they needed to pursue what became 8 Days at Ware. Their investigation revealed numerous abuses and overlooked complaints—and ended up as a front page story in the New York Times and a documentary that appeared on PBS.
Capturing the film required relentless, methodical work: the pair traveled to Louisiana a half-dozen times over the course of six months to meet with people and sift through court records. The full scope of the project continued for another two years.
Shoot days could easily stretch to twelve hours, and Mueller might spend much of the time with a fifteen-pound camera rig on her shoulders. All the while, she tried to remain fully present. She knew the tiniest nuances—a mother holding her daughter's hand, a nighttime toothbrushing ritual—could illuminate the heart of a story in a way that exposition couldn't. "I'm trying to see what is unfolding in front of me, like a subtle expression or emotion that you can only notice when you're really paying attention," she says. "A mentor of mine called it 'finding the poem in the room.' "
Although Mueller was grateful to be able to work on both the newspaper story and the documentary, the differences between the two types of media reinforced her affinity for film. "Print can get into the nitty-gritty details," she says. "But the film can bring you into the emotions of the story. When you see Bridget Peterson, the mother of one of the boys, you can see her grief. You can hear it in her voice. There's a different layer of vulnerability there, and I feel an extra sense of responsibility to do the very best that I can with a story because of it."
As a result of the project, Louisiana governor John Bel Edwards called for an investigation of the center; it is ongoing.
For Mueller, this kind of result was what she hoped for when she decided to pursue investigative reporting and documentary filmmaking. It's also part of what is propelling her in her current work, The Quiet Part, about white supremacy in a small town.
"When you put things out into the world, people will do with it what they will, but you always hope—I always hope—that my work will have a positive impact," she says.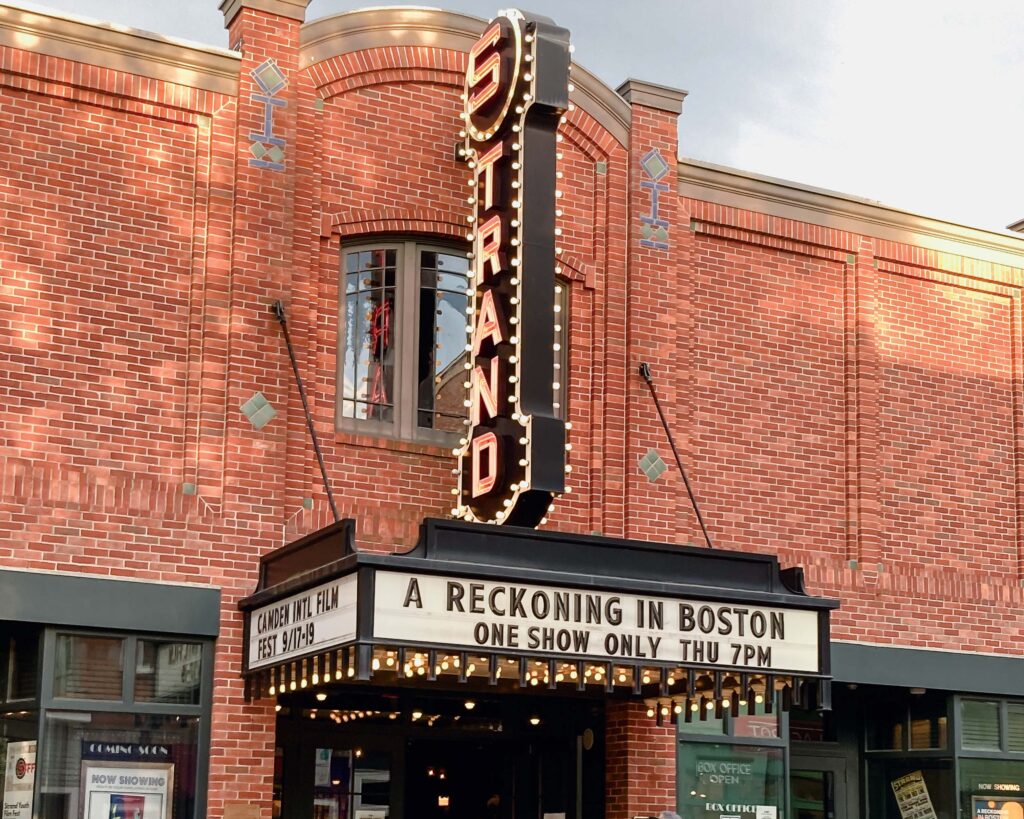 4. Commit the Time it Takes to Achieve Excellence
After decades as a nonfiction filmmaker—which has included two prestigious Alfred I. duPont–Columbia University awards and a Sundance Documentary Fund grant—James Rutenbeck '75 knows that one of the essential traits of a successful filmmaker is simple, grinding tenacity.
Take, for example, his current project with Samuel Habib, a twenty-four-year-old disabled filmmaker who traveled the country to meet with disability activists. Habib strapped two GoPro cameras to his wheelchair at the start of his journey, and Rutenbeck had the tall task of sifting through all of the film Habib captured on his travels. "The cameras were recording constantly at airports, down bumpy sidewalks, and at the beach. We have hundreds of hours of footage," he says. "I spent a big chunk of last year viewing it; most of it as exciting as parking garage surveillance footage. But interspersed are some unexpectedly riveting moments," he says.
And it's those tiny moments, captured between countless humdrum hours, that can land the most significant emotional wallop. In his first documentary, Company Town, which premiered in 1984, Rutenbeck spent a month filming the ordinary moments of life in Widen, West Va., a former coal town in the Appalachian mountains. Nearly forty years later, he still recalls simple scenes from the film: "Kids riding motorbikes up gob piles, an old woman singing a hymn in front of her house," he says. "It's an atmospheric film with visual references to the past that raises questions without resorting to any political cliches."
Telling a great story isn't just about having an idea, says Rutenbeck. It's about having the discipline—perhaps obsessiveness—to capture and illuminate just the right details to bring that idea to life. "It can be painstaking and rigorous," Rutenbeck says. "I revisit the footage on the screen and in my mind, trying to find ways to deepen the film's intimacy and emotion."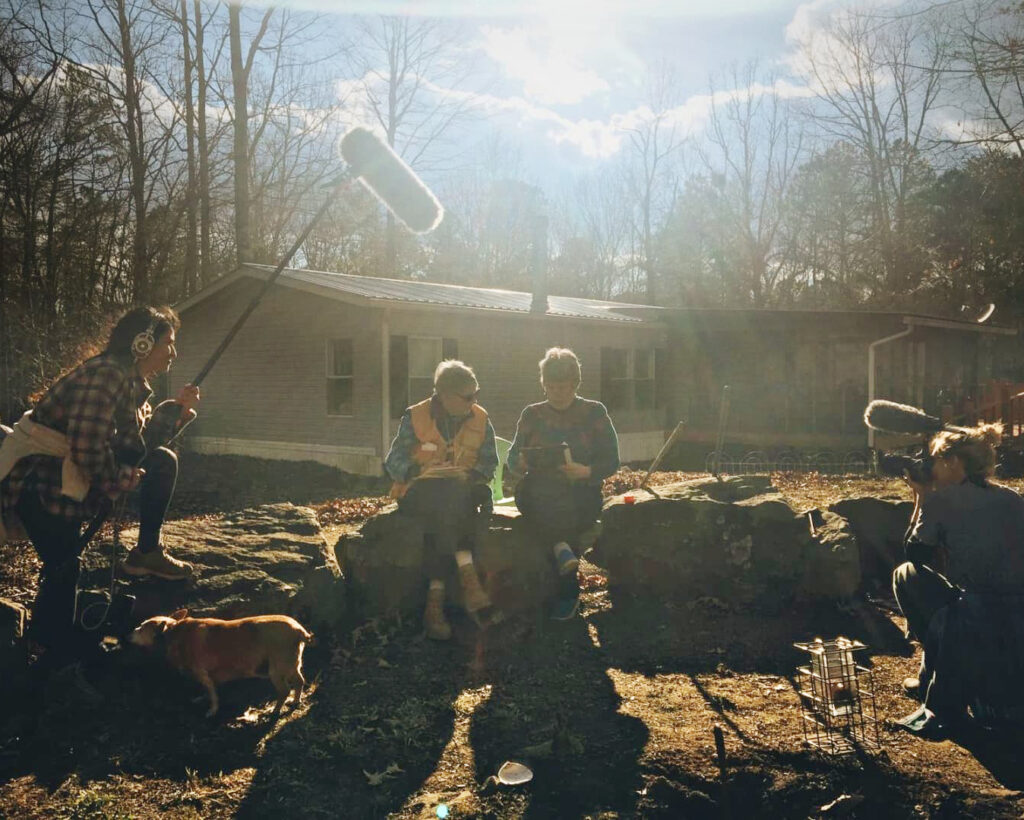 5. Work Through the Mess
When Prakshi Malik '14 was just getting started with filmmaking at Macalester, she would shoot hours of film, often to find that she'd made critical errors in the process. In some cases, she shot video with different aspect ratios, making them all but impossible to stitch together. To save money, she'd taped over the mini DV tapes many times, leading to losses in audio. "Rookie errors," she jokes.
She also experienced something surprising during the process. "A lot of people dread sifting through all the footage that they shoot. But I really enjoyed it," she says. "It's about patience. It's about being good with details. It's about working through the mess."
Malik honed this skill at the University of Texas at Austin, where she earned an MFA in film production in 2020. While there, she directed a documentary called Jumpolin, a portrait of a Chicana family whose piñata and party store in East Austin was demolished without notice by a real estate developer.
On that project, she began to internalize the idea that good editing isn't just about creating seamless pacing and harnessing the emotions of a viewer: it's finding the most meaningful and honest story that's embedded in the footage. "You can make many different films out of the same piece of raw material," she says. "In some ways, choosing what you're really going to say happens in the editing process."
It's that sense of thoughtful storytelling through editing that has led many to tap her for her expertise: she has edited numerous film projects, including On All Fronts, an Emmy-nominated short documentary about a biracial Black and Indonesian family in Minneapolis who navigated twin challenges in 2020: the rising anti-Asian sentiment during the pandemic and the unrest after the murder of George Floyd. She's also working diligently to co-direct and edit a documentary about the family and friends of Abuka Sanders, a father, musician, and entrepreneur who was killed by the Minneapolis Police Department in 2000.
As an emerging filmmaker, Malik has leaned on communities like Brown Girls Doc Mafia and the Asian American Documentary Network to build connections and find opportunities. She views her career, in some ways, in the same way she views all that raw footage she sees in the editing process. "You experiment, you try some things, you see what works," she says. "You try something else. And it's okay if it takes awhile for things to be perfect."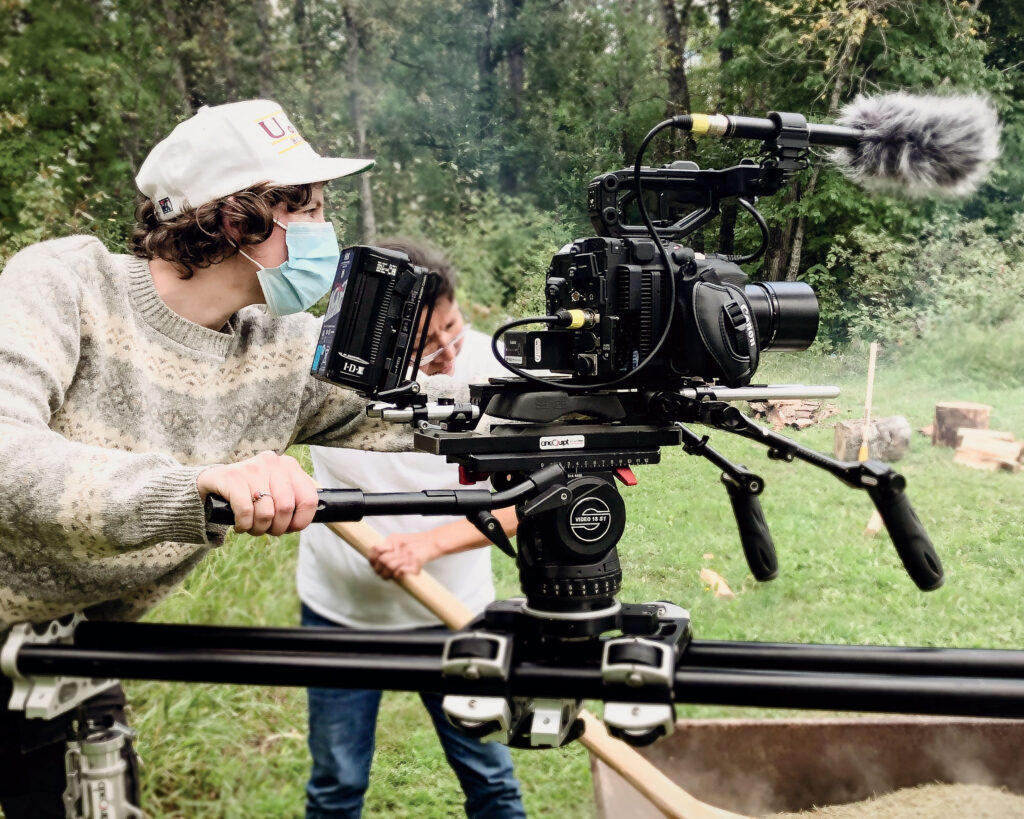 6. Do the Story Only You Can Do
Anna Andersen '15 had pre-med plans when she arrived at Macalester, but when she landed in Morgan Adamson's documentary-making class, she knew she'd found her path. "I thought, 'This is what I actually want to do,' " she recalls. "It was the launching pad."
Still, it took her some time to find a route forward. In 2018, while working as a video assistant at the New York City-based news and activism organization Global Citizen, she pitched an idea about women's communities that were built in oppressive environments. A touchstone for the idea was a story published in the New York Times about Alapine, a lesbian separatist community in rural Alabama. Her boss turned it down, but the idea stayed with her.
Eventually, she asked a Global Citizen colleague, Gaby Canal, if she wanted to pursue the idea with her. Canal said yes, and the two left Global Citizen with unbridled ambition—but no roadmap. "We didn't know what we were doing," Andersen says. "We just made it up."
In some ways, they were stymied at every turn: they learned that the writer for the New York Times story that had inspired the project had passed away. When they were finally able to track down contact information for Alapine, they got nothing but radio silence for months.
Still, they found ways to counteract every hard 'no' with tiny, encouraging 'yeses.' After finally getting permission to visit Alapine, they relentlessly pitched their idea to funders and eventually received a few thousand dollars from a private investor. They followed it up with a crowdfunding campaign that landed them $30,000 to help finish the film. "Maybe our optimism was stupid," Andersen reflects now. "But we kept thinking: there's no other option. We feel compelled to do this."
The finished documentary, No Man's Land, appeared at many film festivals, including DOC NYC, and the Florida Film Festival, where it landed the Audience Award in 2021.
Today, Andersen is at work on a documentary about a universally designed catamaran. It's run by a crew of physically disabled sailors who plan to sail the vessel in the 2024 Regata del Sol al Sol, a 555-nautical mile race from Florida's Pensacola Bay to Mexico's Isla Mujeres.
Like Andersen's other projects, it's had its challenges. Still, a track record of navigating choppy waters in the past has propelled her forward. "You've got to believe in yourself and push yourself to do it; nobody else is going to push you," she says. "It's worth it to make something tangible outside of your own mind and to share it with the world."
Erin Peterson is a Minneapolis-based writer.