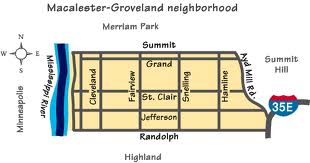 Rental Resources
The Office of Student Affairs at Macalester College neither researches nor verifies the information provided in the rental property, off-campus housing listings or resource guide.
We post listings of properties throughout the year.
Listings will be updated as they are received, and at least every few days.
List a House, Apartment, Duplex, Sublet, or Roommate Request
If you are interested in listing a rental property or roommate search, please complete the Listing Request Form.
 Listings will remain online for at least thirty days, and will be removed after 120 days.
Please notify us via email to offcampus@macalester.edu when your property is no longer available so we can remove the listing.
We are unable to post images.
Search For Your New Home