Reunion Updates: Class of 1973
Reunion 2023: June 8 – 11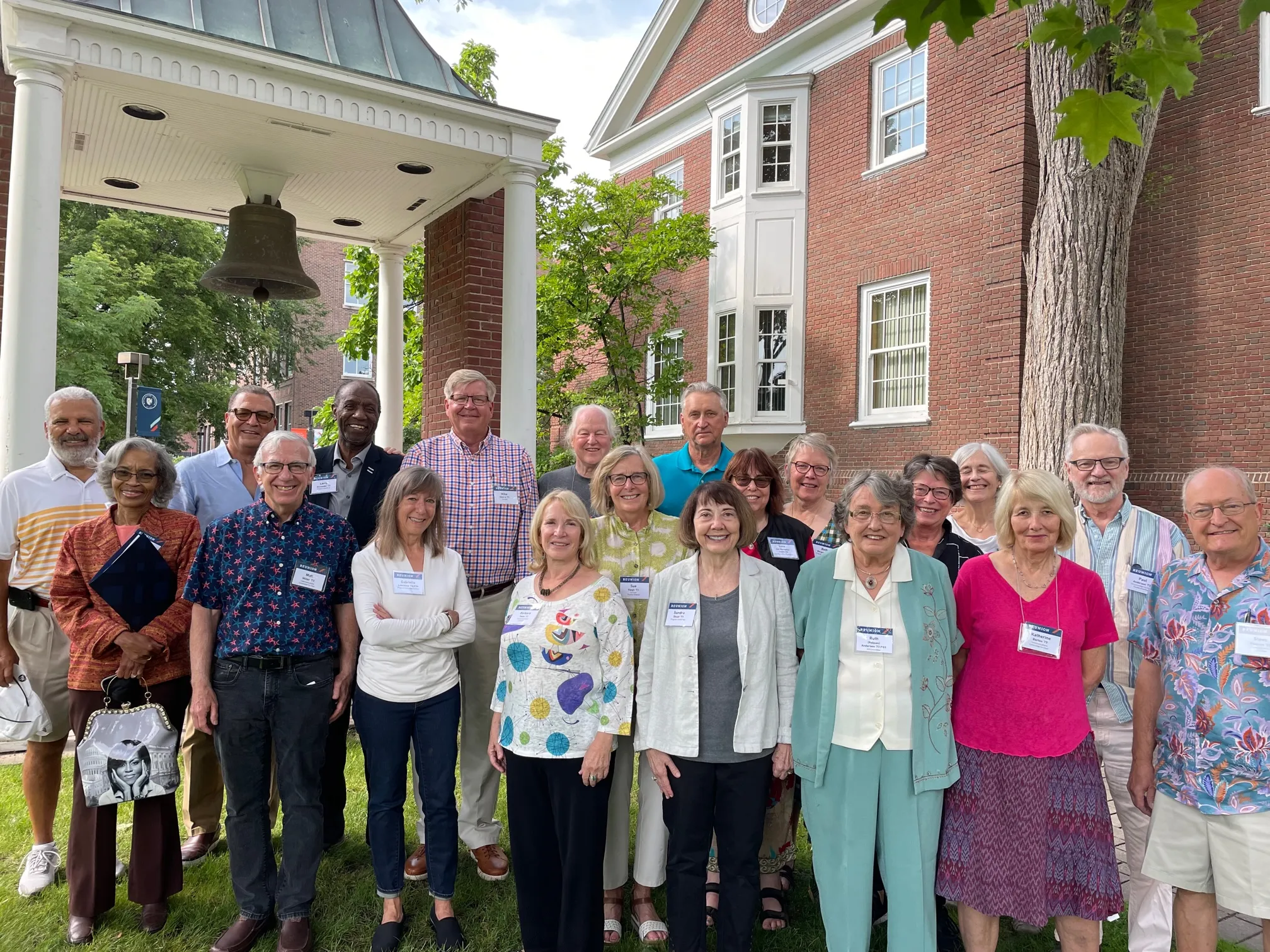 April 2022
Dear Class of 1973,
Did we really graduate almost 50 years ago? Hard to believe. Is it possible we will be celebrating that achievement in 2023? You gotta believe it.
A 50th reunion is a remarkable milestone. If you have never been to a reunion before, this is the one to attend. So, please come.
Remember when the Vietnam war and the draft loomed large in our lives? How about the energy you devoted to passionate conversations about the civil rights movement or women's rights? What about long nights listening to the music that brought us together? Or our fervent confidence that our generation was unique? And that we were committed to community in new ways, with the drive to make our world better?
Our 50th Reunion is a perfect opportunity to reflect on these and other events and ideas. It's a chance to understand our journey during a tumultuous era and a time of profound growth in our personal lives. It's also a time for plain old fun and to reconnect with old friends, teammates, dorm pals, fellow majors, and classmates you may not have known, but who have remarkable stories to share.
We all are sporting a few extra pounds, gray hairs, wrinkles, gimpy knees (or all the above) —so don't let that stop you from coming. What we do have as we approach our 50th Reunion is the gift of time, shedding our full-time work and transitioning to retirement. So please set aside some of that time to join us: Laugh, reconnect, reminisce and, most of all, be inspired.
Sue Haigh and Mike Skoien
Class of 1973 50th Reunion Co-chairs
Pictured above: August 2022 Class of 1973 50th Reunion planning meeting in front of Weyerhaeuser Hall, Macalester College.