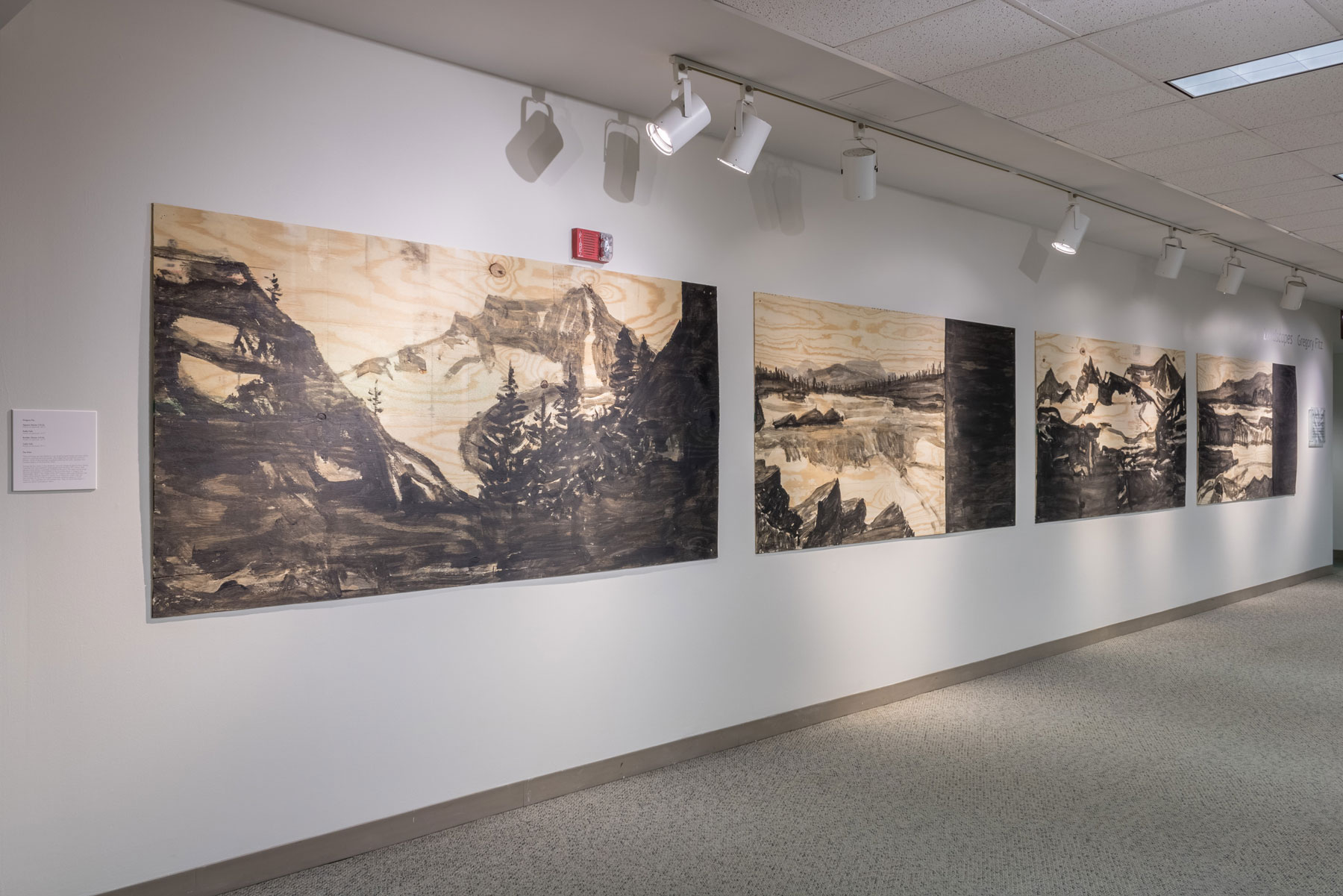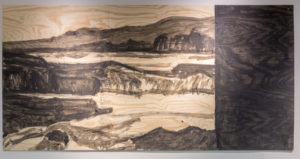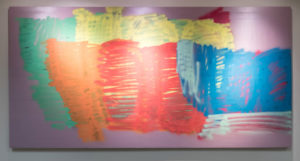 Landscapes by Gregory Fitz

Artists have always looked to the natural world for inspiration.  Landscape images exist throughout history and across visual cultures.  Scientists look to the natural world as well.  Though methodologies and outcomes are different, the disciplines sometimes share a common effort to observe, document, and consider humanity's relationship to the environment.  It can be a fraught relationship, to say the least.
This exhibition at the Smail Gallery was an opportunity to explore facets of that relationship directly.  Though the paintings and temporary sculpture included in Landscapes each have specific visual elements and narratives, they share overlapping themes.  Broadly speaking, these works are meditations on land and water use, our changing climate, and the implications and compromises of those realities.  As a common visual language, all of these works share my affinity for construction-grade materials and immediate, direct gestures.
Gregory Fitz is a visual artist and writer based in Seattle, WA.