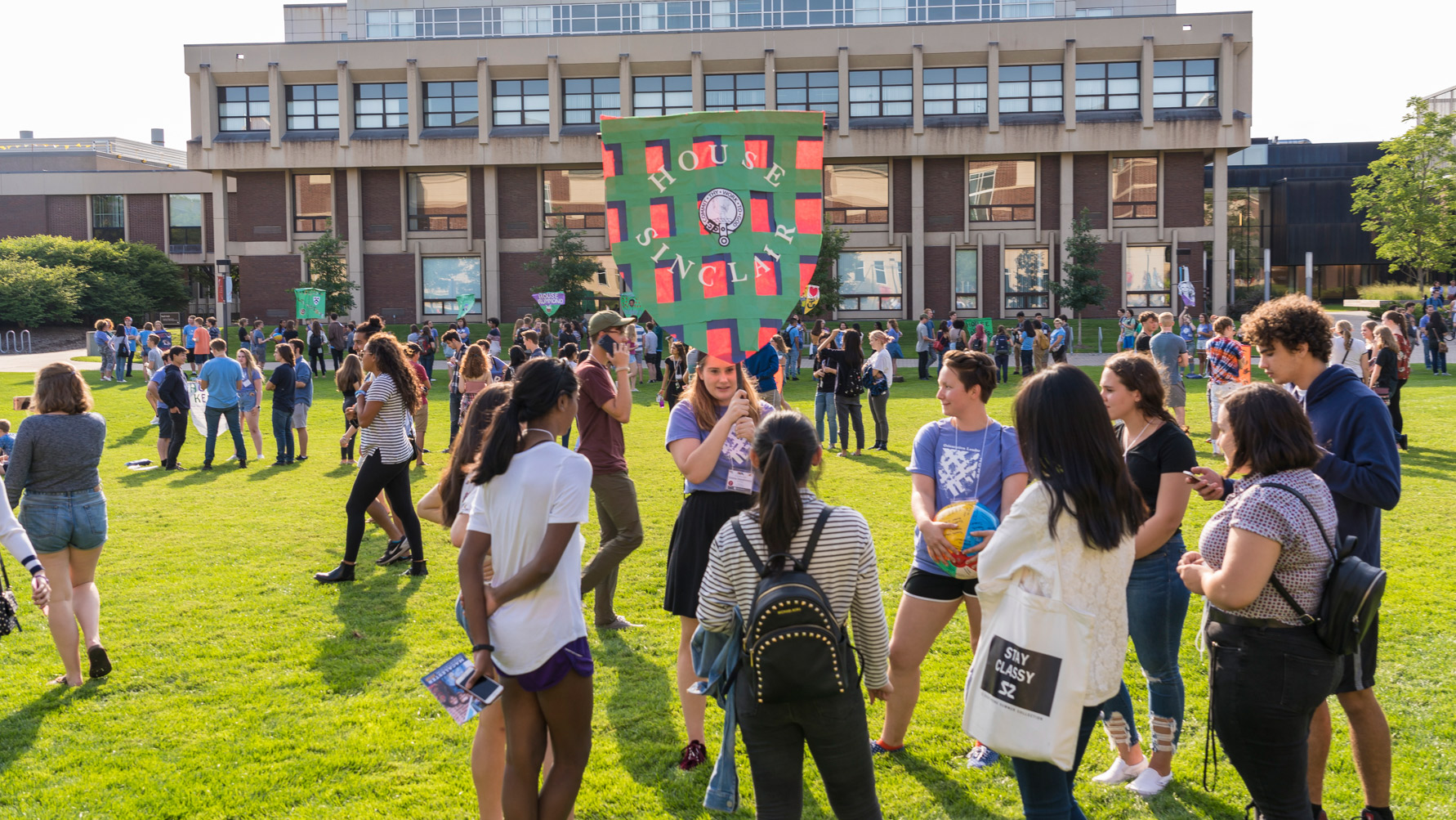 Division of Student Affairs
Mobilize Mac Events Planned for Now, During and After the Election:

Join the Mac community—both safely in person as well as online—for the Mobilize Mac Events: Now, During, After the 2020 Election.

Details for all Mobilize Mac events can be found in this Google Doc. Here is an overview of the events planned in the coming days:
Thursday, Oct. 29
LGBTQIA+ Election Conversation
CRSL Chaplains on Sacred Activism
Big Questions: "What will the world look like November 4?"
Friday, Oct. 30
BIPOC Gathering: Protesting 101 with Rahsaan Mahadeo
Tuesday, Nov. 3
DML Election Watch Party
Zoom Watch Party with Professor Adrienne Christiansen
Outside Voices at Mac Facilitated by Professor Harry Waters Jr. on the Kagin Lawn
Wednesday, Nov. 4
BIPOC Post Election Processing Space with the DML
Time Together: Space for Personal Reflection on the Elections with the Civic Engagement Center and Center for Religious and Spiritual Life
Pi Sigma Alpha / Political Science Drop-In Spaces
Serie Center for Scholarship and Teaching: Open Sessions for Faculty and Staff
Election Stress Support + Refuel with Hamre Center staff and Kevin the dog on Bateman Plaza
Gather on the Great Lawn
Please visit macalester.edu/election to learn more about Mac's efforts around the 2020 Election, including volunteer opportunities, voting resources and guides, videos from the community, and much more. Follow the CEC on Instagram and Facebook for more.
Virtual Community Engagement