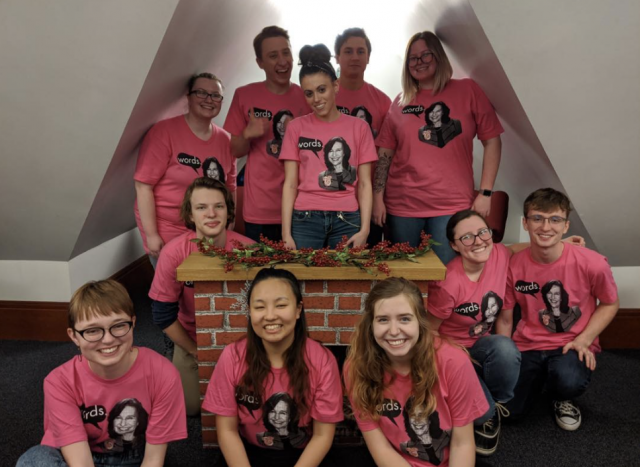 by Dalton Greene '22
On behalf of the entire team here at The Words, I'd like to welcome all students, faculty, and staff to this new and unusual year! Although we cannot be physically together at this point, we are so excited to explore creative ways of building community remotely. The English department has been working on a number of Zoom-friendly events—outlined below—to keep students connected to the department and one another.
We will be hosting Coffee Houses (formerly known as Treat Nights) every Wednesday from 5:00 PM – 6:00 PM CDT. We will offer activities such as faculty guests, live music, book readings, slam poetry, English-themed games, and more!
We will also be coordinating author conversations throughout the semester, where authors working across a variety of genres will offer readings of their work (we've already had the privilege of hearing from Claudia Rankine!). There will be opportunities for meaningful conversation with these writers through discussions hosted by our English major student workers.
Finally, the English department is exploring other digital/multimedia avenues, with a potential podcast in the works. Watch for updates as we move forward, and feel free to share your thoughts and ideas on the Google form included in this edition of The Words!
Check your email or reach out to [email protected] for Zoom links to our virtual events! We hope you are as excited about them as we are, and as always, keep an eye out for other opportunities as the semester progresses. The Words is intended to be your one-stop shop for all things English moving forward, so we will provide you with all the updates you need. We are sending you all our best for this semester and look forward to seeing you again!