Intern Spotlight: Hank Hietala '17
Sarah Richman '16
The semester is getting busier, but many English majors are still finding time to intern and volunteer off-campus. English majors like Emily Gustafson, Rachel Wilson, and Hank Hietala '17 are actively involved in the Twin Cities community off-campus, putting their English skills to work at sites such as Milkweed Editions, Advocates for Human Rights, and the Mid-Continent Oceanographic Institute.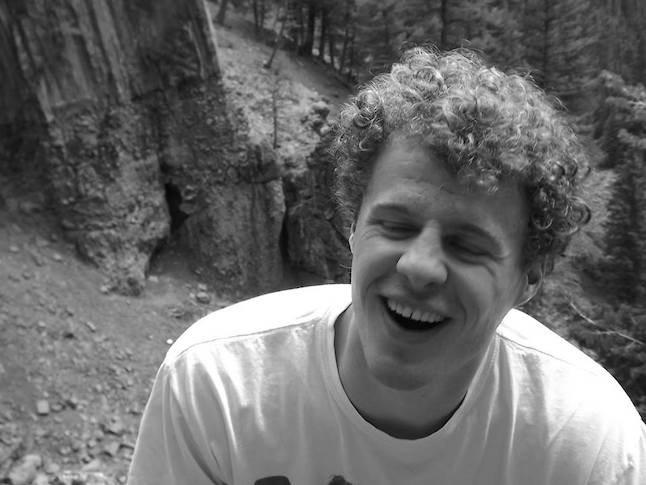 Hank Hietala '17 is an intern at the Mid-Continent Oceanographic Institute. Formerly known as Rock Star Supply Co., the Mid-Continent Oceanographic Institute is a non-profit organization that helps students between the ages of six and eighteen do their homework and develop writing skills in creative ways. With the help of volunteers and interns like Hank, kids can have fun becoming better students and writers, all for free.
Hank volunteered with the Mid-Continent Oceanic Institute last spring and enjoyed the experience so much that he came back to intern with them this fall. "The Mid-Continent Oceanographic Institute's emphasis on creative learning really appealed to me. "I don't think storytelling and creative writing is used enough in most elementary curriculums," he says.
He brings those storytelling and creative writing elements into his tutoring sessions with the kids, a process which he says has helped his own writing skills. "I have had to take many of the ideas about writing that I have learned and simplify them for second through fourth graders." This gives Hank a fresh perspective on the writing that he is doing for classes back at Macalester. His students often go above and beyond with their writing. "My favorite part of the internship is leading character brainstorm groups, where the kids get to come up with wacky descriptions and desires of their character," says Hank. "I can't forget the hilarious names. Rose Candy Fist, Devin the Rainbow Unicorn, and Master Bacon are easily better names than any I've invented in fiction classes."
Hank says that the Mid-Continent Oceanographic Institute is a great place for any English major to intern, or to volunteer for a lesser commitment . The organization is growing, and executive director Chad Kampe is an alumnus of none other than our very own Macalester College. Talk to Hank or the other English majors interning and volunteering off-campus if you're interested in taking your English experience off-campus. If you're like Hank, you'll be glad you did.