by Ash Ma '21
December wind is lurking in the corner. The campus is covered by a thin layer of snow, soft and fragile. Hot chocolate runs out faster than usual, but the English department lounge never runs out of the warm small talk and light-hearted laughter. Books, a commonly brought up topic by our dear students and staff, are also immersed in the winter vibe. So here is a question for y'all: What is your favorite winter book? How do you define a winter book? If nothing comes up off the top of your head, check out others' responses below and get inspired! 
Our department chair, Andrea Kaston Tange, was microwaving a homemade noodle dish in the lounge, so I luckily was able to talk with her. 
"Winter books? That's a great question! Can it be something I'm currently reading?"
"For sure." I took out my notepad and got ready to jot down her words.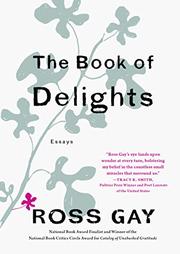 "The Book of Delights by Ross Gay, and he is coming to campus in February." Andrea was excited, "The book is a collection of short lyric essays, discussing something that is emotionally hard, things that are difficult to talk about. It reminds me of the pleasure of celebrating the ordinary."
"It must be a comfort in this weather." I was intrigued by its genre. 
"Such a relief!" Andrea praised. 
Another day, I caught Professor Matt Burgess off guard while he was standing by the printer, trying to print class materials.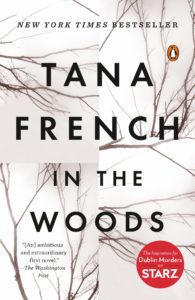 "Let's do Dublin Murder Squad Series," after a five-minute closing-eye meditation he finally made his choice, "By Tana French. And 'Dublin' not 'doubling.'"  
"Why do you like it? Is it an easy read?" I asked while correcting my spelling.
"Because this is the exact series of books that excuses you from leaving the house." Professor Burgess gave his definition and walked away. When he set his foot out of the workroom he turned around, "You distracted me long enough to forget my errand."
He absolutely has a point here — I mean, who wants to be away from the cozy warm house at the year-end? Although the murders in the book might give you even more of a chill… 
I then put Laura Berglund '20, one of our Senior Co-Editors at The Words, on the spot. She replied by saying, "Hmm… it's hard to choose just one." 
"Name as many as you want," I said. Later, I received her answer via email.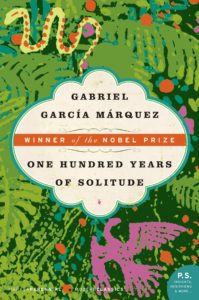 "In general, I like to dig into longer books over breaks. I've read One Hundred Years of Solitude by Gabriel García Márquez and David Copperfield by Charles Dickens. Both books were great for reading a few pages each day, and their mysteriousness and drama definitely have a cold, dark winter vibe. It can also be a really fun way to bond and stay in touch with friends — which was definitely my experience with David Copperfield. For any Copperfield heads out there, for years a friend and I have included 'Steerforth you're the guiding star of my existence' in our collection of go-to salutations. And there's even a BBC adaptation starring a young Daniel Radcliffe and Maggie Smith!" 
You can tell how excited she is from this detailed and sincere reply, right? I've tried to push through One Hundred Years of Solitude, but that has been a failure. Maybe this winter break is a wonderful time for me to re-challenge myself. Thanks for reminding me of the literary giants on my must-read list, Laura!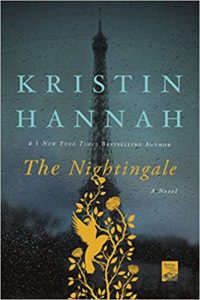 Our sweetest department coordinator Jan Beebe also replied to my email, but she wasn't able to choose between three books as her favorite. That's totally legit since there are SO MANY GOOD BOOKS in the world! Jan's winter books are Nightingale by Kristin Hannah, All the Light We Cannot See by Anthony Doerr, and The Goldfinch by Donna Tartt. She has fond memories with all three books of being wrapped up in a blanket or in front of the fire enjoying the journeys that each book took her on.
Feeling inspired? Want to accumulate reading experiences in this drowsy weather? Grab a book from the reading room shelves and make yourself a cup of hot chocolate here in the English department. Do it today!