Spencer Brownstein 
'18
Are you a fan of pop culture? Have you spent countless nights tossing and turning, deciphering the hidden meanings behind your favorite books, films, and television shows? Have you ever tried to talk to your friends about your musings the next day, only to be called a nerd or told to "Shut up about Star Wars for once in your life?" I know I have, and if you're like me, you need an outlet to vent such thoughts. Luckily, the English Department's got you covered!
Created in order to foster more active engagement with the humanities, the English Department sponsors Pop Talks. On one Wednesday a month, professors lead presentations and discussions on various pop culture items. From comic books to memes to the end of the world, each month promises a unique and genuinely fascinating discourse. Also, there is always popcorn. What more could you want?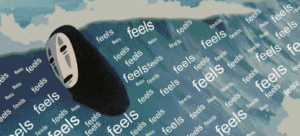 The first ever Pop Talk, on memes, was facilitated by Professor James Dawes on February 1st, 2017. Now, a little over a year later, the Pop Talk series is still going strong. Last semester, we were treated to three fantastic talks led by Professors Taylor Schey, Ben Voigt, and Matt Burgess. In Professor Schey's Pop Talk on "The Politics of Feeling" we discussed empathy, representations of emotions, and the concept of "the feels" as demonstrated through the use of .gifs. With Professor Voigt we examined our current cultural obsession with the Apocalypse and representations thereof, from The Walking Dead to The Hunger Games, in a talk aptly titled "The End of the World." At "The Future of Comic Books" with Professor Burgess, we learned about the history of comic books, debated super-politics, and examined real-life stories as told through graphic novel or comic forms.
Professors Amy Elkins and Peter Bognanni spearheaded this February's Pop Talk on the subject of the new film Lady Bird. They shared clips from the film, delivered mini-lectures on subjects like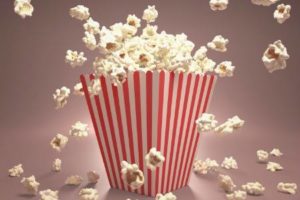 coming-of-age stories and representations of class in the film, always punctuated by asking the audience for questions or thoughts. In fact, immediately upon starting, the professors had us all go around and introduce ourselves. This, to me, epitomizes the appeal of Pop Talks. They are spaces where we can all geek out together, and find a community among our fellow students where we might not have before. This sense of community is one that I think we all feel as we leave Pop Talks. Conor Broderick '21, a repeat attendee, explained to me, "Pop Talks are one of the few places where English Majors get together to talk and think about things outside of class. It's a really cool vibe."
Interested in discussing your own pop culture points of view? Worry not, another Pop Talk, facilitated by Professor Marlon James will be held on March 21st, in the Old Main Fourth Floor Lounge. We can't wait to see you all there!