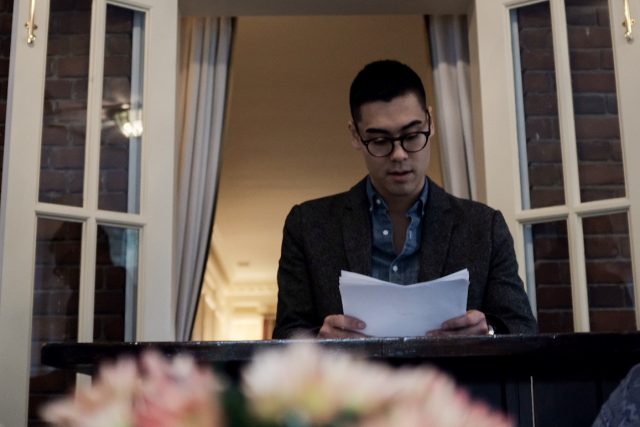 Sophie Hilker '20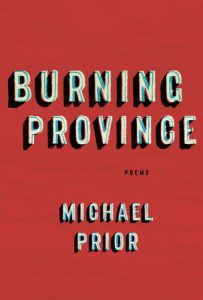 Exciting news for poetry fans: Professor Michael Prior's new book, Burning Province, will be published on March 24 by McClelland & Stewart, an imprint of Penguin Random House. This will be Prior's second book of poetry, after his first full-length collection, Model Disciple. Inspired by the record-breaking 2015 and 2017 wildfires of British Columbia and his grandparents' experiences of Japanese-Canadian internment, Burning Province deals with themes of intergenerational memory, geographical and psychological landscapes, love, grief, and mixed-race identity. The collection has been praised by the likes of Sally Wen Mao, Ishion Hutchinson, and Alice Fulton and drawn comparisons to the work of esteemed philosopher Simon Weil. Eager to hear more from the poet himself, The Words caught up with Professor Prior to talk poetry, the writing process, and symbolism. 
What inspired you to write Burning Province?
A short answer would be that in 1942, after Pearl Harbor, my Japanese grandparents and their families were stripped of their property and assets and put in an internment camp in British Columbia. A longer answer would be that this book responds to this injustice by thinking through how those years in the camp and the resulting diaspora (Japanese-Canadian families weren't allowed back to the coast for four years after the War) have affected my family and shaped my own mixed-race experience. I think the book is interested in elegy, the topography of memory, and how both can be reworked through pastoral tropes. It considers how the psychic and physical spaces of the past overlay those of present (the camp where my grandparents were held in British Columbia is now an RV Park/summer resort).
When I started writing the book, my grandmother, who had played a large part in my upbringing, fell ill and passed away. I realized that the Internment as an event, a trauma for many people, would someday only exist through intergenerational memory. What, then, is the task of the writer, who can't witness, but can "re-witness"? What distances need to be acknowledged? And how might poetic form be a way of navigating these attempts?
The title of the book comes from when my grandmother was in the hospital: that summer, a series of forest fires were burning throughout the Province and displacing many people. Not long before my grandmother died, the sky was tinted orange from all the ash and grey clouds were billowing through the city; the hospital's fire alarms kept going off and the elevators had all shut down. There was an air quality warning, so people were supposed to stay inside. On one hand, it was coincidence; on the other, it felt like the pathetic fallacy–like the world was grieving for her.
How long had you been working on the collection pre-publication process?
I've been working on this book since my first was published four years ago!
Have any poems from Burning Province been published in magazines, anthologies, etc. that readers could enjoy before the book comes out?
Most of the poems in the book have appeared in magazines and anthologies. Some of the poems are available to read online in POETRY, the Academy of American Poets Poem-a-Day Series, the Asian American Writers Workshop's The Margins, and Poetry Northwest.
How does Burning Province compare to your first collection, Model Disciple? Is it a thematic continuation or departure from your previous work?
I would say it's a direct continuation; I hope the book expands on many themes from the first collection, while, at the same time, being more emotionally direct.
Who are some of your favorite poets, living or deceased?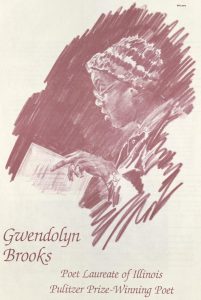 A poet I admire once told me that we should read widely of our contemporaries while having our deepest conversations with the dead. Some of the writers of the past who, lately, have seemed rather present for me, include Gwendolyn Brooks, Thom Gunn, Elizabeth Bishop, Robert Hayden, and John Clare.
---
The Words extends a huge thank you and congratulations to Professor Prior. Can't wait to hear more about Burning Province? Swing by Professor Prior's Book Launch on Thursday, April 2 at Next Chapter Booksellers from 7 – 8:30 PM. Prior has invited Eduardo C. Corral as a guest reader.