Laura Berglund '20
Halloween may be over, but scary books and the ghost of the Old Main elevator know no season!
Here are some recommendations from English majors and professors for keeping the Halloween spirit alive and haunting—in case midterms weren't scary enough.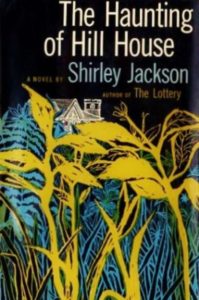 The Haunting of Hill House by Shirley Jackson and "Bloodchild" by Octavia Butler, recommended by Professor Matt Burgess
The 1959 gothic horror novel and 1960 National Book Award finalist The Haunting of Hill House is the place to start when it comes to embarking on a spooky reading adventure. It tells the story of occult scholar Dr. Montague as he and his team seek out an explanation for the house's mysterious past, but escaping with their lives soon becomes their first priority.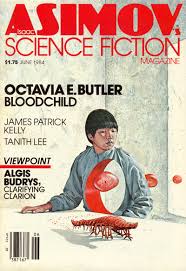 "Bloodchild," a short story by Octavia Butler, centers on Gan, a young boy who is part of a persecuted minority. His community flees Earth and begins new lives alongside the Tlic aliens. But Gan and his people find themselves in danger once again; the Tlic can only survive if Gan dies.
Professor Burgess told The Words, "I love Shirley Jackson's The Haunting of Hill House because, like all my other favorite horror novels, it projects a character's internal tensions onto an external malevolence, in this case a spooky house. Octavia Butler's great short story 'Bloodchild,' does the same, with the added bonus of some truly disgusting descriptions."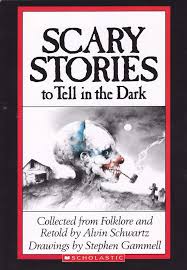 Scary Stories to Tell in the Dark by Alvin Schwartz, illustrated by Stephen Gammell, recommended by Ben LeBlanc '20
First published in 1981, Scary Stories to Tell in the Dark is the first in Schwartz's children's Scary Stories trilogy. It features gory tales of despicable humans, cruel beasts, and the undead of all sorts.
One of Scary Stories' greatest claims to fame is its position on the American Library Association's lists of the 100 most banned or challenged books. The collection was at the top of the 1990-1999 list, and it maintained its top ten position the following decade, coming in at No. 7.
Regarding the book, LeBlanc told The Words, "This book nearly gave me a heart attack as a child. I haven't read it in some time, but the illustrations alone are worth a peek."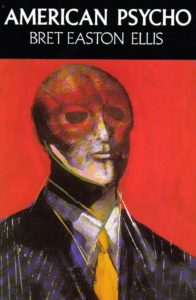 American Psycho by Bret Easton Ellis, recommended by Ash Ma '21
This 1991 novel tells the story of Wall Street tycoon Patrick Bateman who is a conventional businessman by day and a serial killer by night.
A 2016 New York Times article claimed that many see the book "as a transgressive bag of broken glass" and acknowledged the fact that "Bateman keeps a copy of Mr. Trump's magnum opus, The Art of the Deal, on his desk. His dream is to be invited on the Trump yacht."
Ma recommends this book, saying it, "blurs the boundary of reality and hallucination. It really gives me a chill!"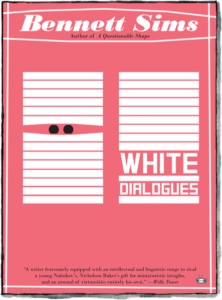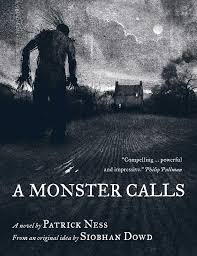 A Monster Calls by Patrick Ness and White Dialogues by Bennett Sims, recommended by Zarra Marlowe '21
According to Marlowe, the  2011 young adult novel A Monster Calls "is a beautifully illustrated story of a young boy coming to terms with the real monster in his life: his mother's illness."
Universal Pictures and Entertainment One Films released a film adaptation of A Monster Calls in 2016, available for streaming on Netflix and Prime Video.
Marlowe also recommends White Dialogues, a 2017 collection of short stories. In Marlowe's characterization, it "confronts the innate fear of that which we can't understand in ourselves through a series of thrilling short stories."
Kirkus Reviews calles White Dialogues "a deft collection of spooky fables that pivots from classic stylings to postmodern irony." One would expect nothing less from a book that channels both Edgar Allan Poe and NPR. And although the New York Times argues "the author's verbal pinwheels" may not be everyone's cup of tea, no cup of tea would object to accompanying this book for a late night perusal.
Many thanks to the department community for their recommendations!