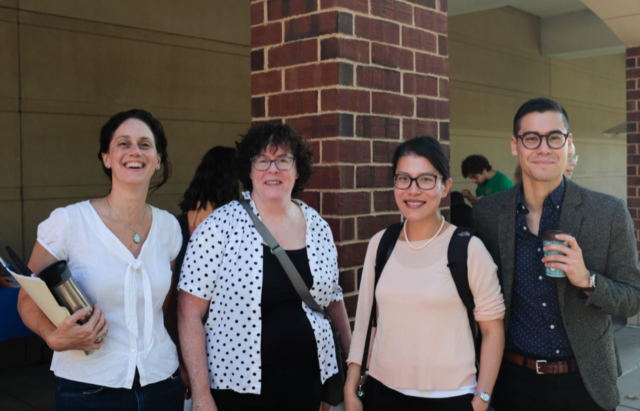 by Ash Ma '21
September falls on Mac with a torrent of raindrops. Outside may sometimes be a little bit humid and gloomy, but the sun will always peek through the soft clouds and stroke the verdant plants on campus. This fall, the English department gives our warmest welcome to the new faculty members, tenure-track Professor Michael Prior, and Visiting Assisting Professors Steve Woodward, Melissa Cundieff, and Adam Lewis. To kick off the season, The Words sat down with Professor Prior to learn more about him and his work.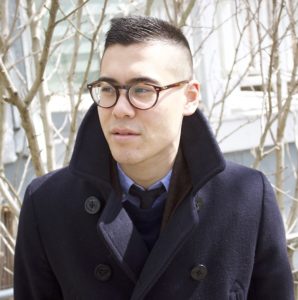 Michael Prior is an Assistant Professor focusing on creative writing, poetry in particular. He graduated with an MFA in Poetry from Cornell University. His writing often focuses on race, intergenerational memory, and cultural trauma. He chose Mac to be the new start of his professional journey because of the wonderful students and faculty, as well as the College's commitment to innovative teaching and interdisciplinary collaboration. 
Currently, he teaches Introduction to Creative Writing and Crafts of Writing: Poetry. Apart from writing techniques, Professor Prior looks forward to preparing a class that will explore the ways contemporary writers of color navigate various inheritances in their work. Spoiler Alert: this class focuses on Asian American Literatures. A lot of students are yearning for more diversity in literature courses. If you are one of them, don't hesitate to take a class with Professor Prior! 
"The new life at Mac has been inundated for me," Michael said, "though in an enthusiastic way." He likes the wonderful study environment created by our Mac students. Besides teaching, Professor Prior is also at work on his third collection of poems and a book of essays. We are all looking forward to reading more of his fantastic pieces! If you want to know more about him, come talk to him about the books that he finds particularly poignant: Ross Gay's The Book of Delights and Emily Jungmin Yoon's A Cruelty Special to Our Species.  
---
The Words extends a huge thank you to Professor Michael Prior and a warm welcome to all of our awesome new faculty!