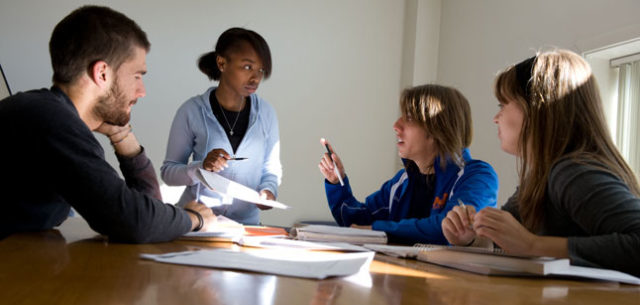 Procedures for Registering for Preceptorship Course Credit
Effective 3/17/20, the following process will be managed remotely.  Students and faculty can send a scan of the completed form to aminnick@macalester.edu or all the information from the form can be sent in an email message to that same address.  Both the faculty member and the student should be included in the email.  Approval will be granted via email and then Academic Programs will coordinate registration with the Registrar's Office during pre-registration. 
1. A student wishing to register for preceptorship course credit should meet with his/her faculty sponsor to discuss and complete a Preceptorship Learning Contract. The Learning Objectives detailed on the Preceptorship Learning Contract must relate to pedagogical issues.
2. Prior to completing registration for this preceptorship, the student should bring the completed Learning Contract to the Academic Programs Office (Weyerhaeuser 215) for final approval by the Director of Academic Programs. After the Learning Contract has been completed and approved, students must submit a signed drop/add form to the Registrar's Office.
Policies Pertaining to Preceptorship Course Credit
1. Students must have a declared major or core in the department or program of the course that they are precepting and must be in their junior or senior year during the term they are precepting. Credit may not be earned for precepting the same course more than once. Students may earn no more than four credits for precepting a single course.
2. To precept a course, a student must previously:
have earned credit in that course with a grade of A- or higher,
or have earned credit with a grade of A- or higher in a course having the course to be precepted as a prerequisite or in a course covering similar material at a more advanced level.
Certain departments may have additional prerequisites for registering for preceptorship credit. Students should consult the departmental sections of the current catalog for this information.
3. Students on academic probation may not serve as a preceptor.