The First Gen Experience with Faculty and Staff
Macalester faculty and staff who were the first in their families to go to college are here to guide your college journey, as well as nurture your sense of belonging. Here are some first gen community members whose experience and background gives them the perspective and tools to support students who share these identities.
Admitted Students
Let's Talk!
If you've been admitted to Macalester and are interested in chatting with Macalester professors or staff listed below, please send your selections and we will get you connected.
Faculty and Staff first generation to college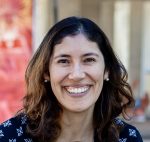 Associate Professor and Chair, Spanish and Portuguese
Professor Muñoz is originally from East LA, the daughter of Mexican immigrants. Her interests span US Latinx Studies, Latin American literature, and border studies. She is happy to share her stories about being a first gen college student, her research, life in Minnesota, and finding mentors.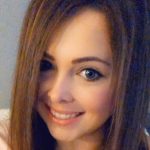 Ashley Ellingson (she/her/hers)
Talent Acquisition Manager, Employment Services
Ashley Ellingson is a staff member who works in Employment Services. She is originally from the Twin Cities and attended Saint Paul Central High School. She is happy to share her stories about being a first-gen college student, life in Minnesota, and finding mentors.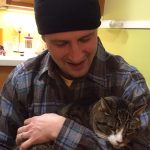 Associate Professor and Chair, Classical Mediterranean and Middle East
Professor Lush is a first-generation college graduate. His faculty position at Macalester was his first substantive experience at a selective liberal arts institution. He wants to welcome and engage with prospective students who are also new to this environment.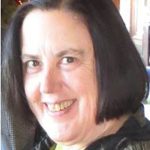 Professor, Philosophy
Professor Michelfelder is from New Jersey; she went to a Quaker high school and then Bryn Mawr, where she stumbled into a philosophy course and never looked back. This semester, she has been teaching Digital Ethics remotely, along with her cat Coco, who is quite fond of Zoom.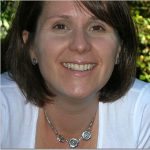 Professor, Anthropology, Acting Associate Dean of the Faculty
Professor Dianna Shandy is an anthropologist and first-generation college graduate. She was introduced to the transformative power of the liberal arts through a scholarship to Georgetown University. She teaches courses on refugees, Africa, gender.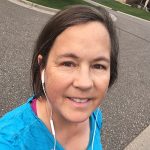 Research & Instruction Librarian, Library
Ginny Moran came to Mac as a first gen college student, from Columbus, Nebraska, and it was literally a transformative experience. She came back to work here about 10 years ago to give back to future generations of students.
Associate Professor (NTT), Biology Director, Ordway Field Station
Jerald Dosch was a low-income, first generation college student. He grew up in small towns in Nebraska, Colorado and North Dakota before going to a state university in Minnesota. He attended graduate school in New Jersey and taught in New Jersey, Illinois and at an art college before being hired by Macalester in 2004. He is happy to talk about his experiences as a low-income, small town, first generation college student and graduate student as well as his unconventional career experiences.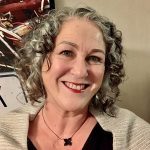 Jill Gebhardt (she/her/hers)
Assistant Director of Donor Relations, Advancement
Being a member of the First Gen identity group can sometimes cause us to feel a bit behind or uninformed while navigating aspects of our Higher Ed community. Having experienced this as a college student many years ago, and as a staff person here at Mac, Jill wants our First Gen students to know they are not alone on this journey. She's available to be a sounding board, a confidant and friend to fellow First Gens.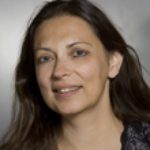 Professor and Chair, French and Francophone Studies
Professor Vitiello was born in France and grew up in a housing project in a suburb of Paris. Her parents never went to high school and were self-taught. Her parents and teachers were invaluable guides to help her recognize valuable opportunities and pursue her vocation.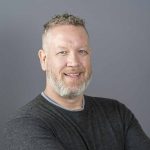 Director, Center for Study Away
Kevin is passionate about ensuring that students have the opportunity to experience and learn from exposure to other cultures. As a first generation to college he was able to begin a lifetime of international pursuits when he studied abroad in Japan. Following graduation he returned to Japan to work. It was during this time that he came out as a gay man, doing so in another country that had very different ideas about what it meant to be gay. Kevin's academic interests have centered around how different cultures understand and welcome LGBTQ identified students.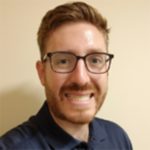 Associate Director, Residential Life – First-Year & Second-Year Experience
As a first-generation college student, Kyle attended Willamette University; a small, private, liberal arts college in Salem, Oregon. Through his experiences as a student-athlete and campus leadership, Kyle learned the value and importance of a co-curricular experience. Kyle hopes to provide educational and co-curricular opportunities for all students at Macalester College through the first-year and second-year experience.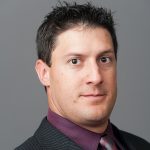 Assistant Football Coach – Defensive Coordinator, Athletics
Marshall is a 2003 graduate of Macalester College who has been an assistant football coach at the school for 15 years. He came to Macalester as a first-generation, recruited, two-sport student-athlete, playing both football and baseball while at Macalester. Marshall majored in Math, minored in education, received his teaching license, and became a teacher and coach at Cretin-Derham Hall High School, here in St. Paul, MN, before returning to Macalester as an assistant football coach.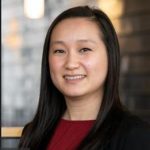 Pa Dao Yang (she/he/hers)
Assistant Director of Student Support and Success, Department of Multicultural Life
Pa Dao identifies as a Hmong/Asian American woman who comes from a background of first generation, low-income, refugee/immigrant, and bi-lingual (Hmong – white dialect). Pa Dao grew up in North Minneapolis and went to all Minneapolis public schools. Pa Dao earned her BA in Sociology and MA in Leadership at Augsburg University located in South Minneapolis, MN. Pa Dao pursued a career in higher education to empower and support underrepresented students – specifically first generation and BIPOC students. Pa Dao enjoys jogging, baking (still learning!), cooking, outdoors, traveling, and spending time with family.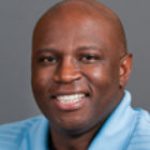 Assistant Dean, Department of Multicultural Life
Sedric is focused on the success of students, by creating programs and practices that transform the campus learning and living environment. The substance of his career has revolved around college access for underrepresented students, social justice education, as well as creating pathways for students' academic trajectories and self-actualization.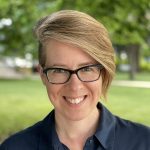 Professor, Music; Women's, Gender and Sexuality Studies
Professor Malawey has been at Mac for 10 years, teaching for 21, and has been out as queer for 15. Her parents didn't go to college, but always stressed the importance of education. For Victoria, college was her way out. Victoria also knows what it's like to have to negotiate identity in academia.
Questions?
We're always happy to answer questions about exploring identities at Mac. If you'd like to talk with Admissions, don't hesitate to reach out.