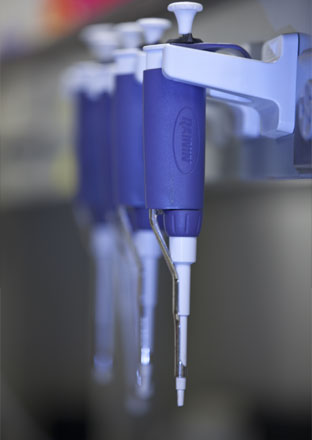 Biochemistry students are biology and chemistry majors (or both) who choose to tailor their coursework to focus on the molecules and chemical reactions of life.
With access to the resources of both the Biology and Chemistry Departments, students in the Biochemistry Program gain a cross-disciplinary perspective that is unique across campus.
Research is an important component of the Biochemistry Program. Many courses include laboratory modules that incorporate independent research, starting at the introductory level and continuing through the intermediate and advanced courses.
The Biochemistry Program also includes eight faculty members with active research, providing biochemistry students ample opportunity to participate in, and even publish, original research to enrich their coursework—not to mention the countless opportunities for off-campus experiences in the Twin Cities and around the world.