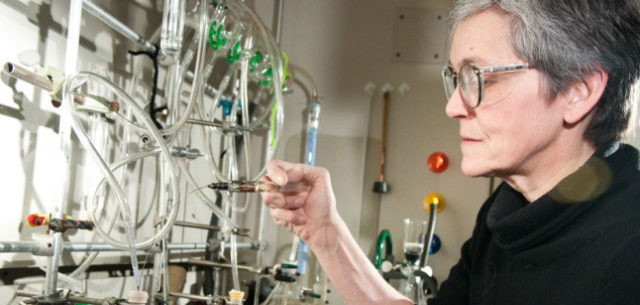 The Chemistry Department Mission
Given the central role that chemistry and the sciences as a whole play in the liberal arts tradition, the Chemistry Department provides opportunities for students to learn chemistry and biochemistry through challenging classroom, laboratory, and research experiences. Students participating in our program will master chemical content and laboratory skills, and develop critical thinking and communication skills that will prepare them well as scientists, health professionals, and scientifically literate citizens. The Chemistry Department fosters the professional growth of faculty and staff through participation in research and other scholarly activities that contribute to the field of chemistry.
Summary of Goals:
Students will possess a fundamental understanding of chemical phenomena and acquire in-depth knowledge in the areas of physical chemistry, organic chemistry, inorganic chemistry, analytical chemistry, and biochemistry following the guidelines established by the American Chemical Society Committee on Professional Training.
Students will develop enhanced critical thinking and problem solving skills relevant to traditional and emerging areas of chemistry and biochemistry.
Students will acquire laboratory expertise necessary to safely and skillfully answer questions of chemical and biochemical relevance.
Students will develop information and communication skills to effectively participate in a professional scientific community.
Students and alumni will find their training to be contemporary and engaging.
Faculty and staff will be actively involved and grow in their disciplines.