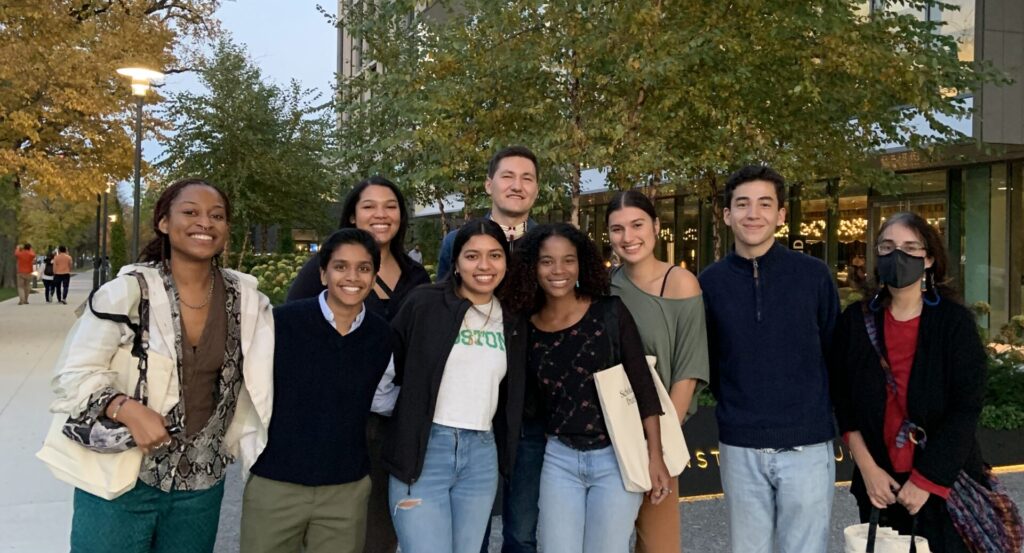 Established in 1988 by The Andrew W. Mellon Foundation, the Mellon Mays Undergraduate Fellowship Program aims to increase the number of students from underrepresented groups, and others with a demonstrated commitment to eradicating racial disparities, who will pursue a Ph.D. and enter the professoriate in selected core fields.
Through the SSRC-Mellon Mays Graduate Initiatives Program, fellows also receive continued support as they pursue a doctorate. It consists of a targeted series of grants and seminars, beginning with the early stages of graduate school and continuing through the post-Ph.D. years.
Each year Macalester College selects up to five talented sophomores to participate in the program.
MMUF Educational Timeline and Opportunities (Undergrad and Graduate)
Program Benefits
Conduct an individual research project under the guidance of a faculty mentor during junior and senior year
Participate in a weekly two-credit seminar led by the MMUF faculty coordinator
Travel to an annual regional conference
Become part of an exceptional community of diverse scholars
Receive financial support in the form of summer and semester stipends, as well as GRE preparation and research expenses
Undergraduate loan repayment up to a total of $10,000 for fellows that enter a Ph.D. program in a Mellon-designated field within 39 months of graduation
Eligible Fields of Study
To be eligible for selection as an MMUF fellow, students must be planning to study in one or more of the fields listed below:
Anthropology and Archaeology
Area/Cultural/Ethnic/Gender Studies
Art History
Classics
Geography and Population Studies
English
Film, Cinema and Media Studies (theoretical focus)
Musicology, Ethnomusicology and Music Theory
Foreign Languages and Literatures
History
Linguistics
Literature
Performance Studies (theoretical focus)
Philosophy and Political Theory
Religion and Theology
Sociology
Theater (theoretical focus)
If you are a double major, or are considering exclusively majoring in a field not listed here, please contact the MMUF Faculty Coordinator Karin Vélez to discuss your eligibility before you apply.
The Mellon Mays Undergraduate Fellowship program is administered at 48 colleges and universities nationwide, three South African universities and a consortium of historically Black colleges and universities within the membership of the United Negro College Fund.
Learn More: Mellon Mays Undergraduate Fellowship Program website
Questions?
Any questions should be directed to:
Faculty Coordinator
Karin Vélez
Associate Professor, History
[email protected]
(651) 696-6254
Program Coordinator
Nadia Linoo
[email protected]
(651) 696-6382