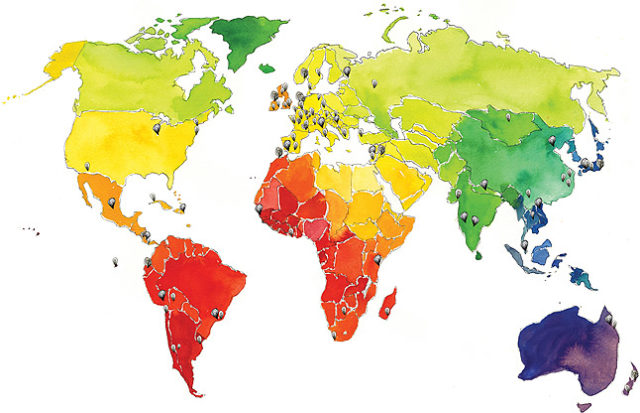 ​
Nearly 60 percent of Macalester students participate in study away programs. Our staff is available to help you select the best program for your educational goals. We strive to ensure that study away experiences reflect the core values of Macalester — scholarship, internationalism, multiculturalism, and service to society.
APPLY FOR 2023-2024 STUDY AWAY
Applications for Fall 2023 and Spring 2024 are now OPEN. The deadline for submitting applications is December 5th, 2022 at 11:59 pm.
Getting Started
Attend a First Steps Session 

If you have not attended a First Steps Session, please contact studyaway@macalester.edu to receive a link to a recorded version of the session.
Start advising process

If you have not yet met with an advisor, you can attend drop-in advising – see details below.
Drop-in Advising:
Wednesday, November 30-Monday, December 5
9:30am-4:00pm
Center for Study Away
First Come, First Served
Apply by December 5, 2022.
ACADEMIC-YEAR HOURS
Monday-Friday: 8 a.m.-4:30 p.m.