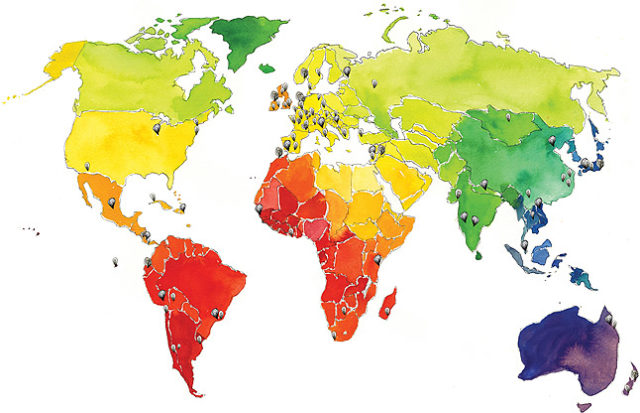 ​
Nearly 60 percent of Macalester students participate in study away programs. Our staff is available to help you select the best program for your educational goals. We strive to ensure that study away experiences reflect the core values of Macalester — scholarship, internationalism, multiculturalism, and service to society.
APPLY FOR 2022-2023 STUDY AWAY
Applications are currently closed. To apply for study away in either semester of the 2022-2023 academic year will open in late September 2021. The deadline for submitting applications will be in early December 2021.
FIRST THING'S FIRST—GETTING STARTED
What can you do right now?
Starting in September 2021:
Attending a First Steps Session
Fill out an advising application
ACADEMIC-YEAR HOURS
Monday-Friday: 8 a.m.-4:30 p.m.
90

Approved programs on six continents.

76

Percentage of students for whom financial aid applies to their study away program.

29

Percentage of students who conduct research while away.

74

Percentage of students who are immersed in a language other than their own.