Macalester students, faculty and staff are actively involved in public scholarship and civic learning locally, nationally and internationally.
More than 90 percent of our student body participate in community-based work before they graduate. Macalester's urban location allows students to choose community partners that share their interests for civic engagement. We work in reciprocal partnership with community organizations in the Twin Cities to provide learning experiences that will also enrich the community. Partners range from health clinics to cultural hubs to human rights organizations.

In the Civic Engagement Center's online platform, macalester.galaxydigital.com, you can search for volunteer opportunities, events, and other civic engagement opportunities that align with your interests and schedule. As always, CEC staff and student leaders are happy to connect in person, phone, or email to support you in connecting to opportunities that fit your interests.
Digital Storytelling
Please view the "First in Our Families" short films created by Macalester students, staff and alumni. The films focus on the reflections and experiences of first generation students at Macalester and beyond.  This work is a product of a First Generation Digital Storytelling Workshop hosted by Jane Van Galen and Class Action during Fall semester 2015.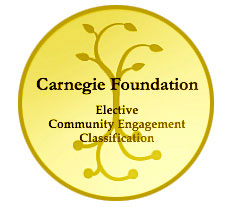 Macalester is one of only 361 institutions that has been awarded the prestigious Carnegie Community Engagement Classification for excellence in civic engagement.
Academic-Year Hours
Monday: 8 a.m. – 7 p.m.
Tuesday-Friday: 8 a.m. – 4:30 p.m.
Summer Hours
Monday-Thursday: 9 a.m. – 4:30 p.m.
Friday: 9:00 a.m. – Noon