Macalester students, faculty and staff are actively involved in public scholarship and civic learning locally, nationally and internationally.
The "esprit de corps" of the campus is engagement — of ideas and action towards a more just and responsible world. More than 90 percent of our students participate in some form of community-based work before they graduate. We work in reciprocal partnership with community organizations in the Twin Cities to provide learning experiences that will also enrich the community.
Announcements
Projects for Peace
Students – Spend the summer of 2018 carrying out a grass-roots project for peace, anywhere in the world, with the help of a $10,000 grant from the Davis Projects for Peace initiative. Applications due 8am January 10, 2018. Details and application information 
Get Involved!
Check out the list of group volunteer and engagement opportunities that are currently happening as well as opportunities we are recruiting for. The Google Doc of Current Opportunities is Available Here
Please view the "First in Our Families" short films created by Macalester students, staff and alumni. The films focus on the reflections and experiences of first generation students at Macalester and beyond.  This work is a product of a First Generation Digital Storytelling Workshop hosted by Jane Van Galen and Class Action during Fall semester 2015.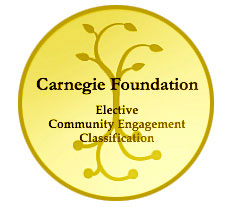 Macalester is one of only 361 institutions that has been awarded the prestigious Carnegie Community Engagement Classification for excellence in civic engagement.
Academic-Year Hours
Monday: 8 a.m. – 7 p.m.
Tuesday-Friday: 8 a.m. – 4:30 p.m.
Summer Hours
Monday-Thursday: 9 a.m. – 4:30 p.m.
Friday: 9:00 a.m. – Noon