International Roundtable 2013
Global Health: Promoting Equity Within and Across Borders
October 10–11, 2013
Nafis Sadik
Lawrence O. Gostin
Sonia Shah
Sue Williamson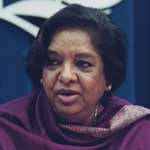 Dr. Nafis Sadik, a national of Pakistan, is a former Special Adviser to the United Nations Secretary-General with specific assignment as Special Envoy for HIV/AIDS in Asia and the Pacific (2002-2011).  She served as Executive Director of the United Nations Population Fund (UNFPA) from 1987-2000, and was the first woman in the United Nations, to head one of its major voluntarily-funded programmes.
Dr. Sadik is well-known for her dynamism and guiding force in the field of maternal and child health, reproductive and sexual health, and a strong advocate for the education, prevention and other aspects related to HIV and AIDS. Under her leadership as Secretary-General of the International Conference on Population and Development (ICPD), held in Cairo in 1994, the approach to reproductive health which includes empowering women through education and economic opportunity, was unanimously agreed to by the international community.
Fundamental to Dr. Sadik's approach to public health is the view that personal health and wellbeing is the baseline indicator for development.  At the same time, an integrated approach to social development will be the determining factor in achieving universal health: goals in one area of social development can be reached only by parallel action towards all goals. Empowerment of all individuals, particularly women, and their freedom to make decisions concerning their lives is both an aim and a condition of an integrated approach. Gender equality and the needs of women became a primary concern in the latter part of her career.
She was the recipient of the 2001 United Nations Population Award for her outstanding contribution to the awareness of population issues, and recognition of  her significant, life-long contribution to addressing women's rights and sexual and reproductive health rights.
Dr. Sadik was as a member of several of the UN Secretary-General's High-Level Panels, and is a Director and/or Trustee on the Board  of several national and international NGOs.
She is the author of publications on reproductive health and family, population and development, women, and gender and development.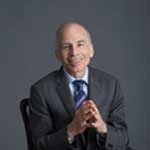 Lawrence O. Gostin an internationally acclaimed scholar, is the Linda D. and Timothy J. O'Neill Professor of Global Health Law at the Georgetown University Law Center, where he directs the O'Neill Institute for National and Global Health Law. Prof. Gostin is the Director of the World Health Organization Collaborating Center on Public Health Law and Human Rights. He served as Associate Dean for Research at Georgetown Law, 2004-2008. He is also Professor of Public Health at the Johns Hopkins University and Director of the Center for Law & the Public's Health at Johns Hopkins and Georgetown Universities.
Prof. Gostin holds a number of international academic professorial appointments. He is Professor of Global Health Law in the Faculty of Law, at the University of Sydney. He is Visiting Professor (Faculty of Medical Sciences) and Research Fellow (Centre for Socio-Legal Studies) at the University of Oxford, United Kingdom. Prof. Gostin is the Claude Leon Foundation Distinguished Scholar and Visiting Professor at the University of Witwatersrand, Johannesburg, South Africa (Nobel Laureate Selection Criteria).
Prof. Gostin serves on the Director-General's Advisory Committee on Reforming the World Health Organization. In 2007, the WHO Director-General appointed Prof. Gostin to the International Health Regulations (IHR) Roster of Experts and the Expert Advisory Panel on Mental Health.
Prof. Gostin holds numerous editorial appointments in prestigious academic journals throughout the world. His principal position is the Health Law and Ethics Editor, Contributing Writer, and Columnist for the Journal of the American Medical Association.
Prof. Gostin holds three honorary degrees. In 1994, the Chancellor of the State University of New York conferred an Honorary Doctor of Laws Degree. In 2006, Her Majesty Queen Elizabeth II and the Vice Chancellor awarded Cardiff University's (Wales) highest honor, an Honorary Fellow. In 2007, the Royal Institute of Public Health designated Prof. Gostin as a Fellow of the Royal Society of Public Health (FRSPH).
Prof. Gostin, an elected lifetime Member of the Institute of Medicine/National Academy of Sciences, serves on the Board on Health Sciences Policy, the Human Subjects Review Board, and the Committee on Science, Technology, and Law. He currently chairs the IOM Committee on National Preparation for Mass Disasters, and has chaired Committees on privacy, genomics, and prisoner research. The IOM awarded Prof. Gostin the Adam Yarmolinsky Medal for distinguished service to further its mission of science and health. He received the Public Health Law Association's Distinguished Lifetime Achievement Award "in recognition of a career devoted to using law to improve the public's health" presented at the CDC. Internationally, Prof. Gostin received the Rosemary Delbridge Memorial Award from the National Consumer Council (U.K.) for the person "who has most influenced Parliament and government to act for the welfare of society." He also received the Key to Tohoko University (Japan) for distinguished contributions to human rights in mental health.
Prof. Gostin has led major law reform initiatives in the U.S., including the drafting of the Model Emergency Health Powers Act (MEHPA) to combat bioterrorism and the "Turning Point" Model State Public Health Act. He is also leading a drafting team on developing a Model Public Health Law for the World Health Organization. Prof. Gostin is currently engaged in three major international initiatives on global health governance: (1) a "Framework Convention on Human Services" for the World Bank—a multilateral treaty on the health care professional capacity in poor and middle income countries; (2) a "Framework Convention on Global Health"—a multilateral treaty ensuring "basic survival needs" for the world's poor; and (3) a Global Plan for Justice—a voluntary global compact to fund essential medicines, basic survival needs, and climate change. He founded the Joint Learning Initiative on National and Global Responsibilities for Health (A Global Partnership for Fundamental Global Health Reform) featured in the World Health Report 2011.
In the United Kingdom, Lawrence Gostin was the Legal Director of the National Association for Mental Health, Director of the National Council of Civil Liberties (the UK equivalent of the ACLU), and a Fellow at Oxford University. He helped draft the current Mental Health Act (England and Wales) and brought several landmark cases before the European Commission and Court of Human Rights.
Prof. Gostin's latest books are: Public Health Law and Ethics: A Reader (University of California Press, 2nd ed., 2010); Public Health Law: Power, Duty, Restraint (University of California Press, 2nd ed. 2008); Principles of Mental Health Law & Practice (Oxford University Press, 2010). He is currently working on a book for Harvard University Press, entitled: Global Health Law: International Law, Global Institutions, and World Health.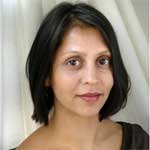 Sonia Shah is an investigative journalist and author of critically acclaimed and prize-winning books on science, human rights, and international politics. Her latest book, "The Fever: How Malaria Has Ruled Humankind for 500,000 Years," described by international malaria expert Malcolm Molyneux as "thrilling" and "astonishing," is based on five years of original reportage in Cameroon, Malawi, Panama and elsewhere.
Her prize-winning 2006 drug industry exposé, "The Body Hunters: Testing New Drugs on the World's Poorest Patients," has been described by Publishers Weekly as "a tautly argued study…a trenchant exposé…meticulously researched and packed with documentary evidence," and as "important [and] powerful" by The New England Journal of Medicine. The book, which international bestselling novelist and The Constant Gardener author John Le Carré called "an act of courage," has enjoyed wide international distribution, including French, Japanese, and Italian editions.
Her 2004 book, "Crude: The Story of Oil," was acclaimed as "brilliant" and "beautifully written" by The Guardian and  "required reading" by The Nation, and has been widely translated, from Japanese, Greek, and Italian to Bahasa Indonesia. Her "raw and powerful" (Amazon.com) 1997 collection, "Dragon Ladies: Asian American Feminists Breathe Fire," still in print after 10 years, continues to be required reading at colleges and universities across the country.
A former writing fellow of the Nation Institute and the Puffin Foundation, Shah's writing has appeared in The Washington Post, The Boston Globe, New Scientist, The Nation and elsewhere, and has been featured on current affairs shows around the United States, as well as on the BBC and Australia's Radio National. A frequent keynote speaker at political conferences, Shah has lectured at universities and colleges across the country, including Columbia's Earth Institute, MIT, Harvard, Yale, Brown, Georgetown and elsewhere. Her writing on human rights, medicine, and politics have appeared in a range of magazines from Playboy, Salon, and Orion to The Progressive and Knight-Ridder. Her television appearances include A&E and the BBC, and she's consulted on many documentary film projects, from the ABC to Channel 4 in the UK.
Shah was born in 1969 in New York City to Indian immigrants. Growing up, she shuttled between the northeastern United States where her parents practiced medicine and Mumbai and Bangalore, India, where her extended working-class family lived, developing a life-long interest in inequality between and within societies. She holds a BA in journalism, philosophy, and neuroscience from Oberlin College, and lives with molecular ecologist Mark Bulmer and their two sons Zakir and Kush.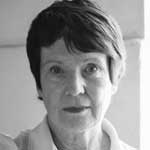 Sue Williamson is a visual artist, a writer, and an activist living in Cape Town, South Africa. Sue Williamson studied at the Art Students League of New York and at the Michaelis School of Fine Arts at the University of Cape Town. She belongs to the pioneering generation of South African artists who vigorously opposed the apartheid regime. Working in installation, photography, and video, she continues to address social issues, mediating contemporary history through the voices of the people who are living through it. After the end of apartheid, she amassed two years of press cuttings about the Truth and Reconciliation Commission and through theTruth Games series attempted to present the atrocities of the apartheid era from the points of view of both perpetrator and victim. Subsequently, the pandemic of HIV/AIDS was considered in a series entitledFrom the Inside.The experience of black immigrants to South Africa was the subject of the video series Better Lives.Originally trained as a journalist, Williamson is the author of the landmark publication, Resistance Art in South Africa (1989) and more recently,South African Art Now (2009), a survey of contemporary art and artists.
In recent years, she has also extended her art practice to projects in Egypt, Cuba, Zimbabwe, the United States, and Europe. In 2007, she received a Visual Arts Research Award from the Smithsonian Institution in Washington D.C Over the years, she has exhibited on a number of biennales, including the 9th Biennale of Sydney, the 45th Venice Biennale, and the 1st and 2ndJohannesburg Biennales. In late 2011, her work can be seen on the 12th Istanbul Biennale..Her work is held in collections at the Museum of Modern Art, New York, the National Museum of African Art, Smithsonian Institution, Washington D.C and the South African National Gallery, Cape Town. Her solo exhibitions include Voices (2011) at the Goodman Gallery, Cape Town, The Truth is on the Walls(2009) at the 10th Havana Biennale, Cuba, and Sue Williamson: Selected Work (2003) at the Centre d'Art Contemporain in Brussels, Belgium.