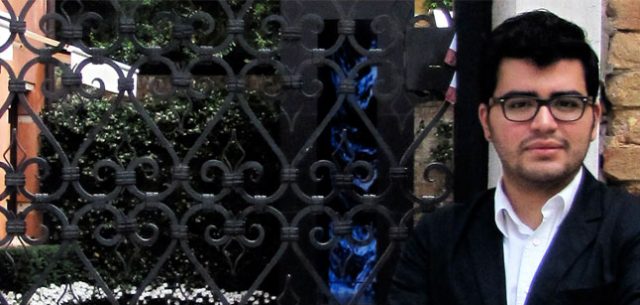 Peggy Guggenheim Collection Summer Intern
Lucky art history major Alberto Rios de la Rosa '11 spent last summer in Venice, surrounded by art.
Rios de la Rosa was a logistics and administration intern for the Peggy Guggenheim Collection, an important museum of early 20th century European and American art located in Guggenheim's former home on Venice's Grand Canal.
The program allows students to work in many aspects of museum logistics and administration in the Peggy Guggenheim Collection, an important museum for European and American art of the first half of the 20the century.
Interns do everything from serving as guards to giving tours. They also prepare talks and a seminar for other interns, and get to hear from my art experts, including the chief conservator of international projects for the Solomon R. Guggenheim Foundation, an arts consultant for the Italian government, and the director of the Guggenheim Collection itself.
In addition, says Rios de la Rosa, "The diverse backgrounds of other interns creates a welcoming and open environment with people who share the same passion for art history and museum administration."