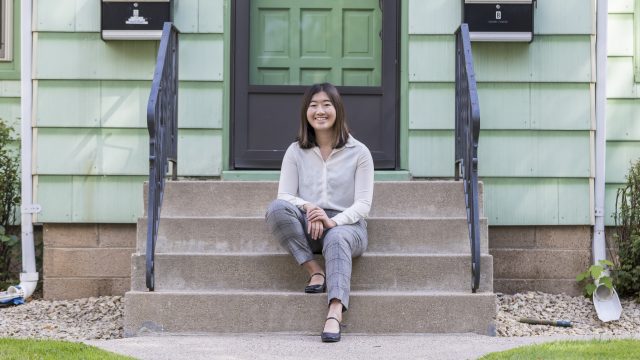 "I learned that it's really important to look at the same problem from many different perspectives."
—Bruno Stojčić '21
When the pandemic forced the cancellation of many summer opportunities for students like internships, research opportunities, and volunteer positions, Mac Project Corps came to life.
A collaboration of Entrepreneurship and Innovation, The Olin-Rice Hub, Career Exploration, and Alumni Engagement, the new project placed 28 students (seven teams of four students each) as virtual consultants tackling problems at Twin Cities businesses, nonprofits, and start-ups during July.
"Students jumped right into this, even though they didn't know what it would be like," said Liz Jansen, biology professor and director of the Olin-Rice Hub, during the project wrap-up session and final presentations on Zoom.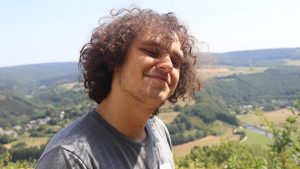 Bruno Stojčić '21 (Bosnia-Herzegovina) a biology and German studies major, and team members worked with OneOme, a biotech start-up co-founded by the Mayo Clinic. They conducted market research and helped the company improve its educational platform to train medical providers. "I learned that it's really important to look at the same problem from many different perspectives, and to take those perspectives into consideration before making a conclusion," he said.
Other projects included building resiliency among St. Paul restaurants during the pandemic; creating pop-up shops for BIPOC entrepreneurs; transforming a popular African cultural festival from an in-person to a virtual celebration; providing recommendations to better serve the Somali community during the pandemic, and helping Macalester's own Sustainability Office to develop a sustainable dining plan under new COVID-19 guidelines.
Economics major Debbie Sun '21 (Beijing), political science and international studies major Chihiro Aita '21 (Kamakura, Japan), biology major Kate Seeger '22 (Eugene, Ore.) and neuroscience major Zoe Kross '22 (Queen Creek, Ariz.) worked with HiBAR, a local eco-friendly brand that makes plastic-free, salon-quality shampoos and conditioners.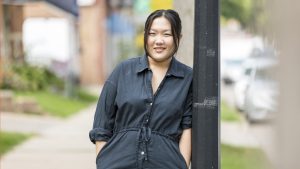 HiBAR asked the student team to look at substitutes for palm oil use when making glycerin—a vital part of hair product production—as well as find ways to reduce waste on HiBAR's production line. Because palm oil production leads to deforestation, global warming, and decreased biodiversity, the brand has been eager to explore alternatives.
The team researched alternatives (coconut oil is a possibility), found potential suppliers, and conducted a competitive analysis regarding overall costs, the environmental and financial costs of transporting the product, and existing sustainability practices of various suppliers. They provided recommendations that HiBAR increase promotion of its sustainability work on its website and in marketing efforts, and seek certification from organizations like the Forest Stewardship Council and Environmental Working Group, as well as conduct brief surveys with customers to build engagement.
Nora Schaper, co-founder of HiBAR, and an eco-entrepreneur, said "I was super impressed with the team. They asked excellent questions and they found answers and details on ingredients that I didn't even know worked really well together, with very little help from us."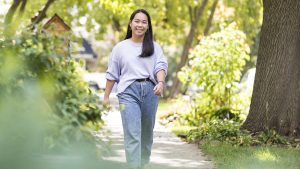 The team also found a way to upcycle the plastic barrels generated by HiBAR's production line. Several local farms will take regular delivery of the barrels for composting, rain collection, planters, and more.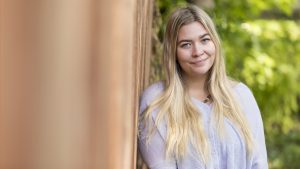 "None of us are environmental science majors," said Kross, "But I think that was probably the best part about it. We all came from different backgrounds with our majors and we were able to collaborate and bring fresh new perspectives for every problem that we were given throughout this process."
In addition to working with organizations, teams worked with faculty advisors and connected with alumni guest experts who provided guidance and advice along the way. Each student received a $500 stipend upon completing the program.
"Mac Project Corps provided a glimmer of light during difficult times," said Kate Ryan Reiling, director of Entrepreneurship and Innovation.
Bruno Stojčić '21 is a Macalester Davis United World College Scholar.