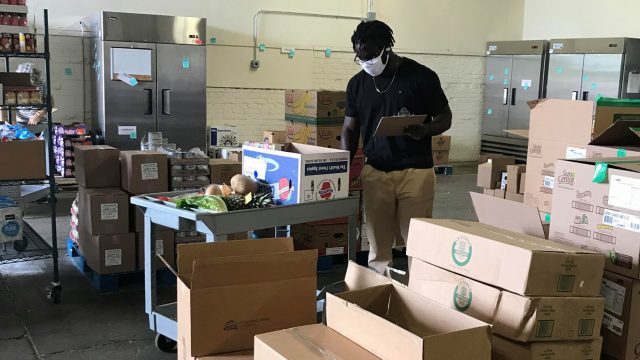 MacNest summer interns are leaning in and making things happen at Twin Cities startups.
Kashvi Ajitsaria '22 (Pune, India) suspected that finding a summer internship was going to be challenging, not only from the student side, but especially for smaller organizations and companies hard hit by the pandemic.  
MacNest's summer internship program, she says, offered a great solution. The 10-week summer program, supported by the Entrepreneurship and Innovation Department, provides each of its 10 interns with $5,500 in funding to undertake unpaid internships with Twin Cities startups.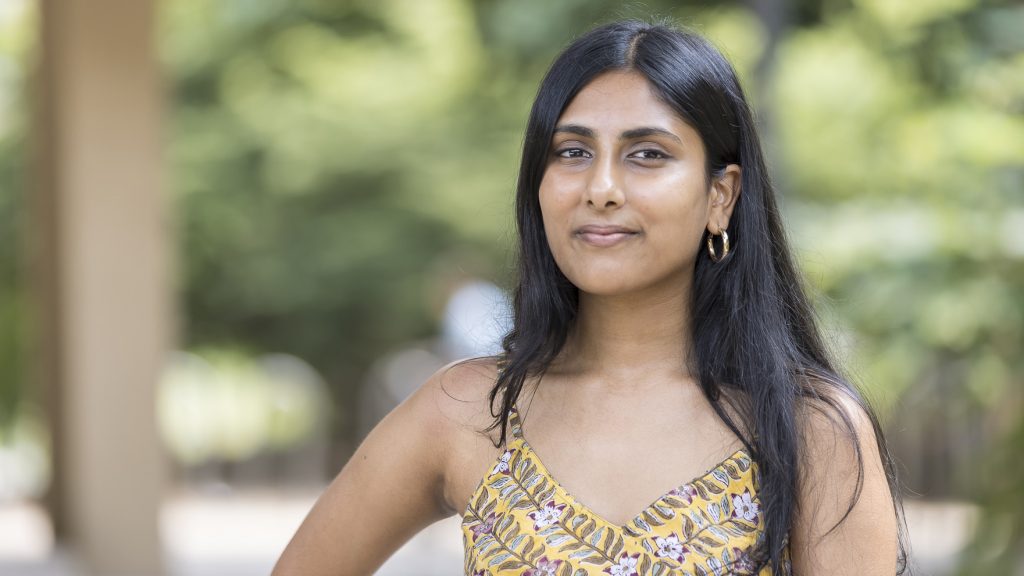 "MacNest provided a community of students who were navigating a similar journey and also gave us support to be part of an organization that could not support us by themselves," says Ajitsaria. "It seemed like a really good way to kick-start my first proper internship in the U.S."
She has been working remotely 35 hours per week for the Yorth Group. The two-year-old organization, with offices in Minneapolis and Reykjavík, Iceland, provides expertise in restorative development and circular economy.
 "My unofficial title is research and analysis intern," says Ajitsaria. "I do data collection work, and research about regulations, like finding out a suppliers' code of conduct and the sustainability frameworks for manufacturers and retailers, so that they can be more generative and restorative overall. Not just sustainable, but giving a net-positive social return to society."
MacNest offers career-building activities for the cohort. A StrengthsFinder assessment helped Ajitsaria identify her creative mind and propensity for thinking about different visions of the future. "I'm learning how to communicate that better," she says. "[The Yorth Group] has a complex and defined vision of the future that they are working towards," she says. "Regenerative cities, inclusive economies—I think each of our lived experiences, especially those of us from low-income countries, can contribute to that vision and make it richer and more diverse."
An environmental sciences major with minors in data science and political science, Ajitsaria says MacNest has helped her learn to take ownership of her work. "My supervisor told me 'We don't see you as an intern,'" she says. "It's been a good introduction to learning how to be in charge. You have the ability to lean in and make things happen and not be afraid to suggest next steps. You don't just have to listen."
After Victor Wright '23 (Cape Coral, Florida) took an entrepreneurship course as a sophomore he became "really intrigued by the different aspects of entrepreneurship," he says. "I have always had an interest in creating things and wanting to start my own business. I signed up for MacNest to explore those possibilities and see if this is a viable option for me after I graduate." The economics and computer science major is a MacNest intern at the Du Nord Foundation in Minneapolis.
The foundation, which arose in response to the civil unrest following George Floyd's murder, has initiatives to build BIPOC wealth through an incubator program, and offers a food pantry, the DuNord Foundation Community Market.
"One of my tasks over the summer was to find a new online platform for the community market that will allow us to more efficiently take orders and serve our neighbors with free groceries, as well as things like toiletries, women's menstrual health items, and diapers," says Wright.
His hybrid internship also has included helping to write the business plan for the foundation's business incubator program for minority entrepreneurs in the food and beverage industry. "I do a lot of work on my laptop researching the business plan, interviewing business owners, or doing networking so that we can establish more relationships with people in the Twin Cities to help us grow the business incubator," he says.
The foundation's co-founder and president, Chris Montana, has helped shaped Wright's thinking about leadership. "We were at a board meeting the other day and Chris said, 'I don't want to be the yes or no guy. I want to be someone who is part of the discussion,'" says Wright. "That helped me understand his philosophy that as a leader it's not important to be the person who is calling all the shots. It's important to be someone who can direct the conversation where it needs to go to have a productive outcome. I realized that's the type of leader I would like to be one day."
Wright says that perhaps his favorite experience of the summer has been working at the community market. "It just felt really good to prepare groceries for people and know that they were going to go home and use them," he says. "We made someone's day easier, or we provided a service to someone that helped them pay their light or water bill. Just being a part of something that was actually serving to help."
Entrepreneurship, says Wright, is something he will continue to pursue after Macalester. "Whether it's starting my own business, starting my own nonprofit, or something along those lines," he says. "I have a lot of ideas that I want to bring to life and see how they come to fruition in the world."