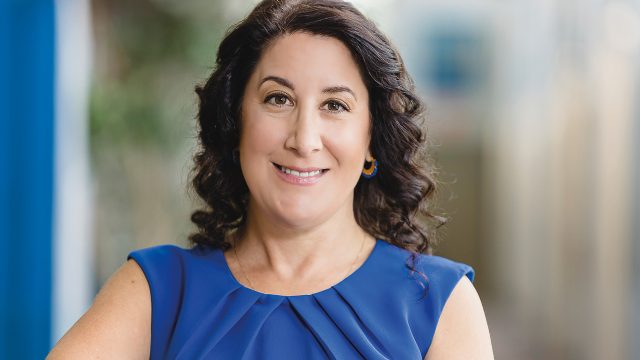 Across the United States, the rising cost of higher education poses an increasingly daunting barrier for students and their families. At Macalester, motivated by our enduring belief in the transformative power of education, we are building on past progress and creating new solutions that can chip away at that roadblock and others, opening doors to talented students from all backgrounds. That commitment takes root long before admitted students open their acceptance letters, and it extends long after they enroll.
It begins with investing in external partnerships to find future Macalester students from every walk of life. We work with QuestBridge, the Posse Program, TeenSHARP, College Possible, College Track, and United World Colleges, among many other programs. This fall, our first cohort from the Posse Program will include ten students from the Twin Cities receiving full-tuition scholarships from Macalester. We are proud that this partnership expands our efforts to recruit and support students from the Twin Cities, and makes Macalester the first college ever to select a "posse" from within the state of Minnesota.
We also have reimagined long-standing practices in Admissions and Financial Aid. As a result, we've made some permanent changes, such as moving to test-optional admissions and eliminating the application fee. These initiatives have made Mac more accessible. Prospective student interest in the college, as measured by application submissions, has never been stronger; this year more than 9,600 students applied for Fall 2022 entry.
At Macalester, we meet each admitted student's full demonstrated need, providing scholarships and grants to nearly two-thirds of our students, including international students (which very few US colleges do). These packages typically include grants, loans, and student employment. Pell Grants are a key component of Macalester's financial aid program, and 21 percent of US students on campus today are Pell-eligible. The result is a student body that is much more socioeconomically diverse than many of our peers.
But aid for tuition, room, and board is not enough. Lower-income students face a multitude of other obstacles when they pursue higher education, and we are naming those roadblocks in the broader landscape and within our own institution specifically. We are working on solutions to some of the pain points that our Financial Barriers Working Group identified last year, including how to cover the cost of books and supplies, study-away travel, cold-weather gear appropriate for Minnesota winters, and unplanned expenses such as a dental emergency or a broken laptop.
In the years ahead, our work to support students will expand thanks to the recent invitation we received to join The Consortium on Financing Higher Education (COFHE), an organization of thirty-five highly selective private colleges and universities that share a commitment both to excellence in residential undergraduate education and affordability through financial aid programs that meet the full need of admitted domestic students. Many of the other COFHE institutions bring significantly greater resources to this challenge than we do. As a result, they are able to offer their high-need students aid packages with more grant support and fewer or no loans. We hope to learn from them about how to improve our practices—and raise the resources it will take to offer similar levels of support.
I've heard countless stories from Mac alumni about the impact that the college's long-standing commitment to access has had on their lives. Perhaps you are one of them. Without financial aid, many would not have chosen Macalester or benefited from their experiences here. Even with this support, I see how hard our lower-income students work. I know what extra burdens they are carrying. I understand viscerally what it means to have to clear your own path as you go. It inspires me every day.
And, while the college's commitment to access is unwavering, the challenge of meeting student needs is something we cannot overcome without the generous assistance of alumni and friends. There are many ways to support this work, including Macalester Fund giving directed to student aid, contributing to the Minnesota Opportunity Scholarship Fund, and endowing a scholarship. We need all those who have given in the past to continue their transformative support, and to amplify the impact by growing their investments in Macalester. And we need those who haven't yet given to join in this effort; there is no better time to start than right now. For more information: macalester.edu/giving
Dr. Suzanne M. Rivera is president of Macalester College.