Welcome to the Astronomy Home
The Astronomy branch of Macalester's Physics Department provides a variety of courses as well as edifying facilities for students interested in the study of the universe itself.
The Astronomy Emphasis physics major allows interested students to explore both theoretical and observational astrophysics. These classes build fundamental skills that are suitable for graduate study in exciting areas such as planets, stars, galaxies, and the nature of the cosmos itself.
---
The Macalester College Observatory will be hosting a Public Observing Nights series 
on Monday 
evenings from 
8:00 – 11:00
,  through 
December 10th, 2018
.
Astronomy News
MACALESTER AT 2017 AAS MEETING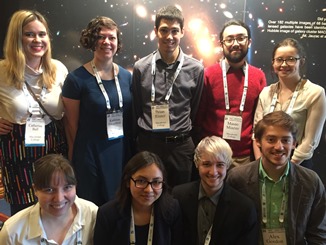 Macalester students presented research results at the 229th meeting of the American Astronomical Society in Grapevine, TX, 3-6 January 2017.
Front row, L to R:  Elizabeth Ruvolo, Karen Perez Sarmiento, Quinton Singer, Alex Gordon.
Back row, L to R:  Catie Ball, Kathleen Fitzgibbon, Brian Eisner, Masao Miazzo, Bridget Reilly.
PHYS 440 visits VLS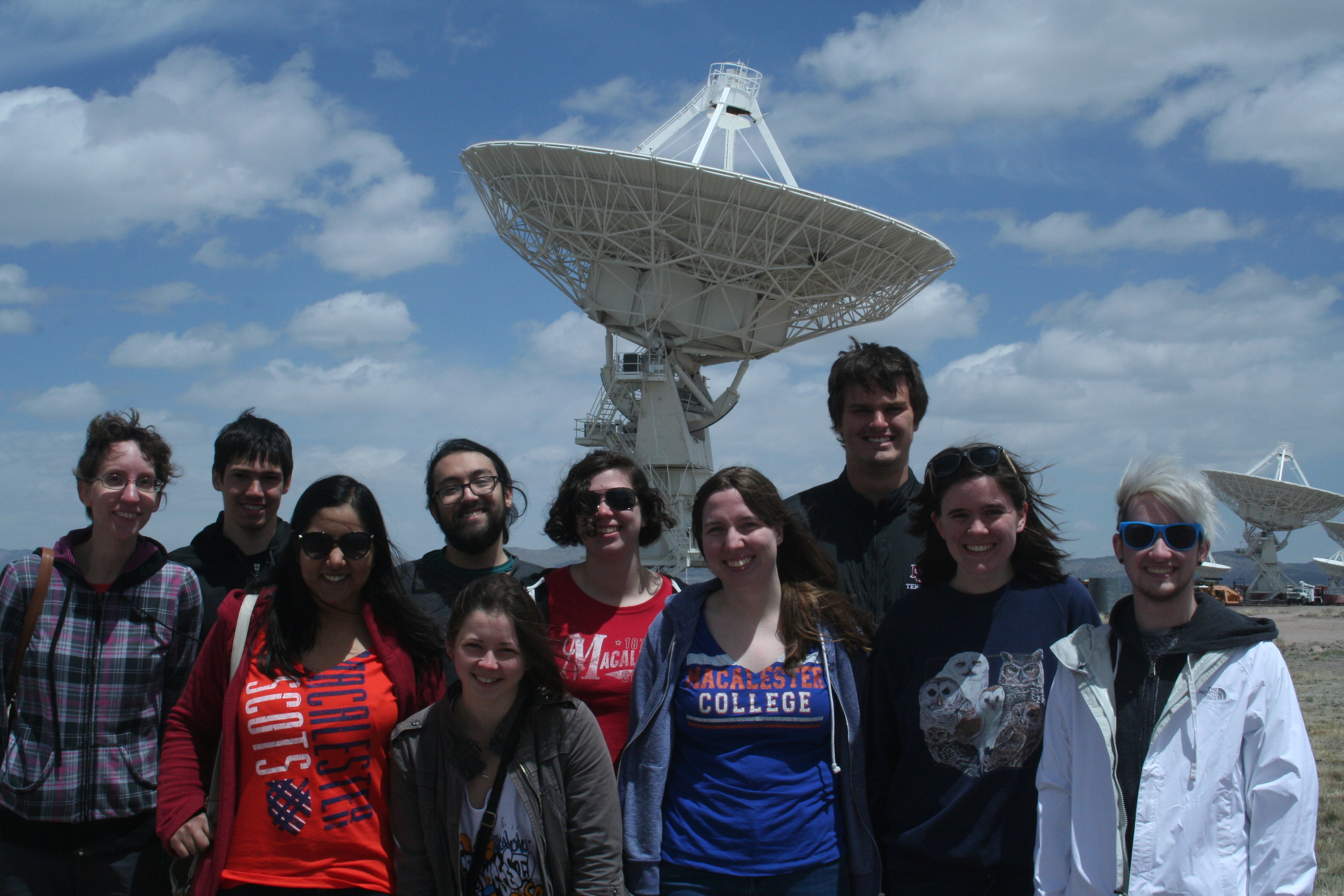 The students enrolled in PHYS 440 (Observational Astronomy) visited the Very Large Array (VLA) radio telescope near Socorro, New Mexico. The students are analyzing new VLA observations as part of their coursework. Pictured left to right: Annika Brock, Brian Eisner, Asra Nizami, Masao Miazzo, Bridget Reilly, Kathleen Fitzgibbon, Elizabeth Ruvolo, Jahn Banovetz, Catie Ball, Quinton Singer.