The Residential Experience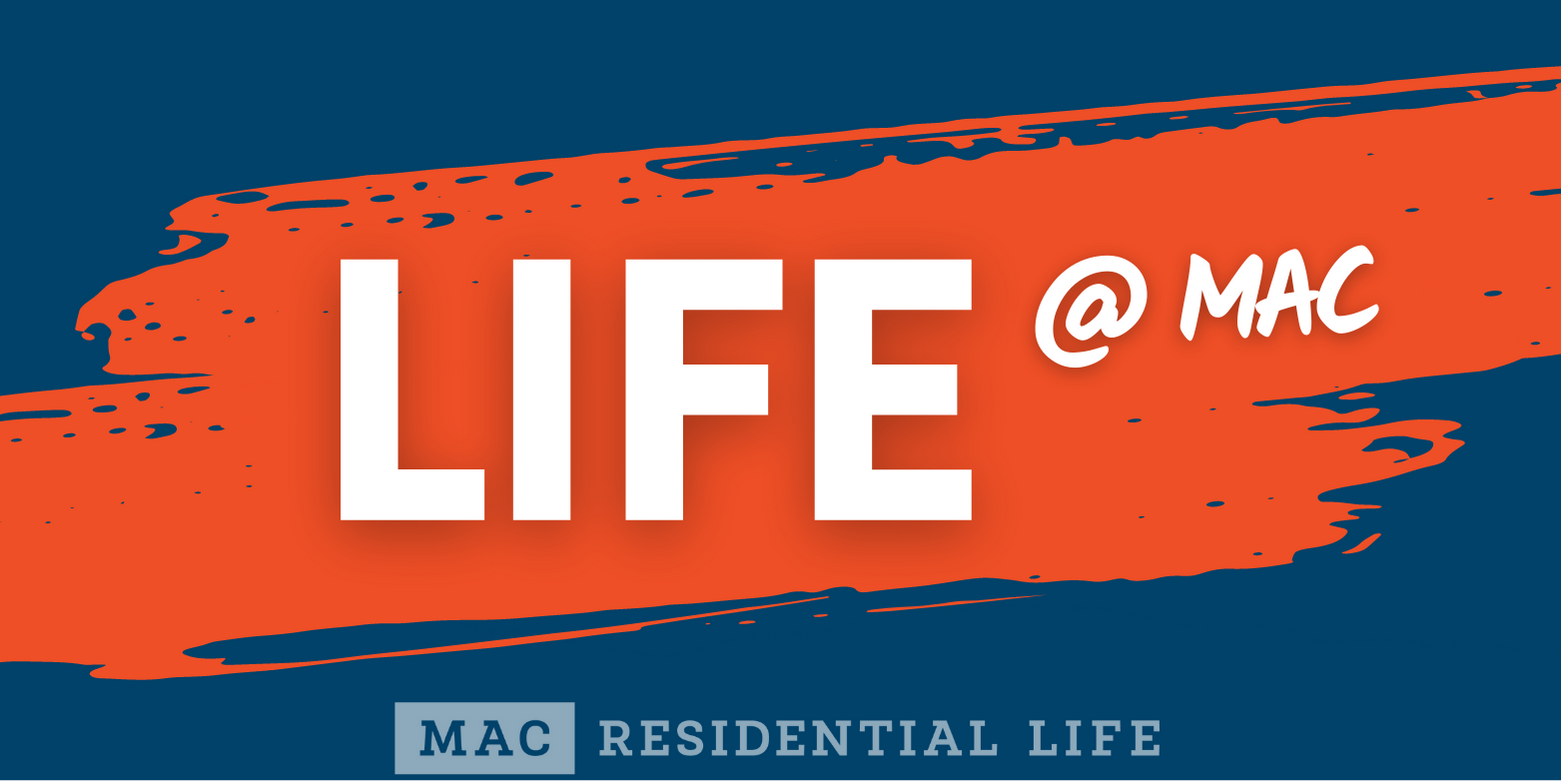 Macalester Residential Life believes that just as students are in classrooms preparing them to pursue their professional goals, their experience in the residence halls is preparing them for life both in and outside of Macalester. Living in community with others provides a unique opportunity to explore identity, practice emotional and social intelligence, conflict navigation, and learn what it means to be a human participating in and contributing to the world around us.

The residential experience– LIFE@MAC– is created to reflect Macalester College's mission and core values, as an integrated framework utilized to shape students' individual learning and growth in connection to the larger community while living in the residence halls. LIFE@MAC will align pathways of the Macalester student experience and relate to the college's commitment to institutional equity.
What is LIFE@MAC?
Living in the campus community means co-creating your living environment– having the opportunity to make friends, build a network of people and resources, and figure out how you fit at Mac. You might learn a new skill or start a hobby at an event, have discussions with your floor at a community circle, or join in on one of the many Mac traditions happening steps away on campus. Life@Mac is what makes a residential experience unique– students are introduced to resources, skills and support that will help them thrive in and beyond Macalester. Students will engage with Life@Mac through the following opportunities:
Community Circles
Community Meals
Programs and Events in the halls and around campus
Conversations with student (Resident Assistants) and professional staff (Residence Hall Directors)
Residential Life Monthly Newsletter
Hall Environment (bulletin boards, etc)
LIFE@MAC Philosophy
Facilitate environments for students to practice mindfulness, reflection and agency in their daily lives to enhance their success at Macalester and within their wider communities.