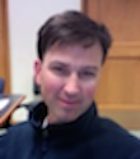 Terry Boychuk took his undergraduate studies in Sociology and Anthropology at Carleton College and received his PhD in Sociology from Princeton University. Before joining the faculty at Macalester College in 1996, Boychuk directed the Health Policy Certificate Program at the Center for Health Policy Research Education at Duke University.
Boychuk has taught a wide range of courses that reflect his research interests in the historical development of social policies: Affirmative Action Policy, American Social Policy, Medical Sociology, and Nonprofit Organizations. He commonly leads sections Comparative Historical Sociology, one of the three methods courses offered in sociology. Boychuk has also taught courses on the controversies besetting America's public schools, the historical development of colleges and universities in the US, and church-state relations in the 19th and 20th centuries.
His doctoral and postdoctoral research on the comparative history of American and Canadian health policy was published as The Making and Meaning of Hospital Policy in the United States and Canada, appearing in 1999 under the imprint of the University of Michigan Press. More recently Boychuk has devoted his attention to a study of the historical development of public regulation of private charities in the UK, US, and Canada.
BA: Carleton College 1986
MA: Princeton University 1990
PhD: Princeton University 1994