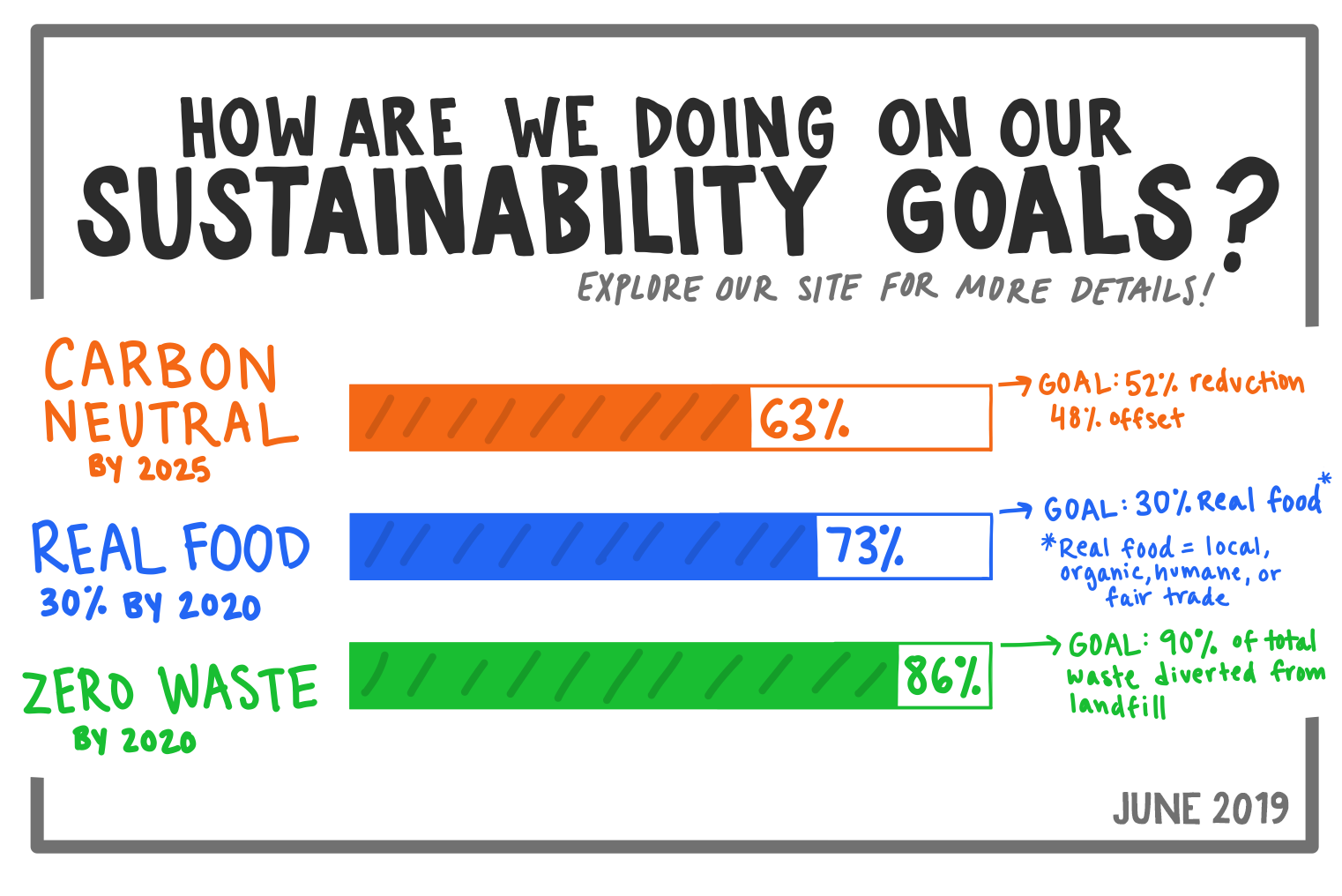 How are we doing on our Sustainability Goals?
Carbon Neutral by 2025: 63% progress toward our goal
30% Real Food by 2020: 73% progress toward our goal
Zero Waste by 2020: 86% progress toward our goal
What is Sustainability at Macalester?
Sustainability is the continuous effort to meet the needs of the present generation without compromising the ability of future generations to meet their needs by working toward a healthy environment, social justice, and strong economy.  At Macalester, sustainability is infused throughout our core values of academic excellence, internationalism, multiculturalism, and service to society.
We've got Big Plans
Virtual Sustainability Tour
Check Out our GIS Sustainability Tour Map