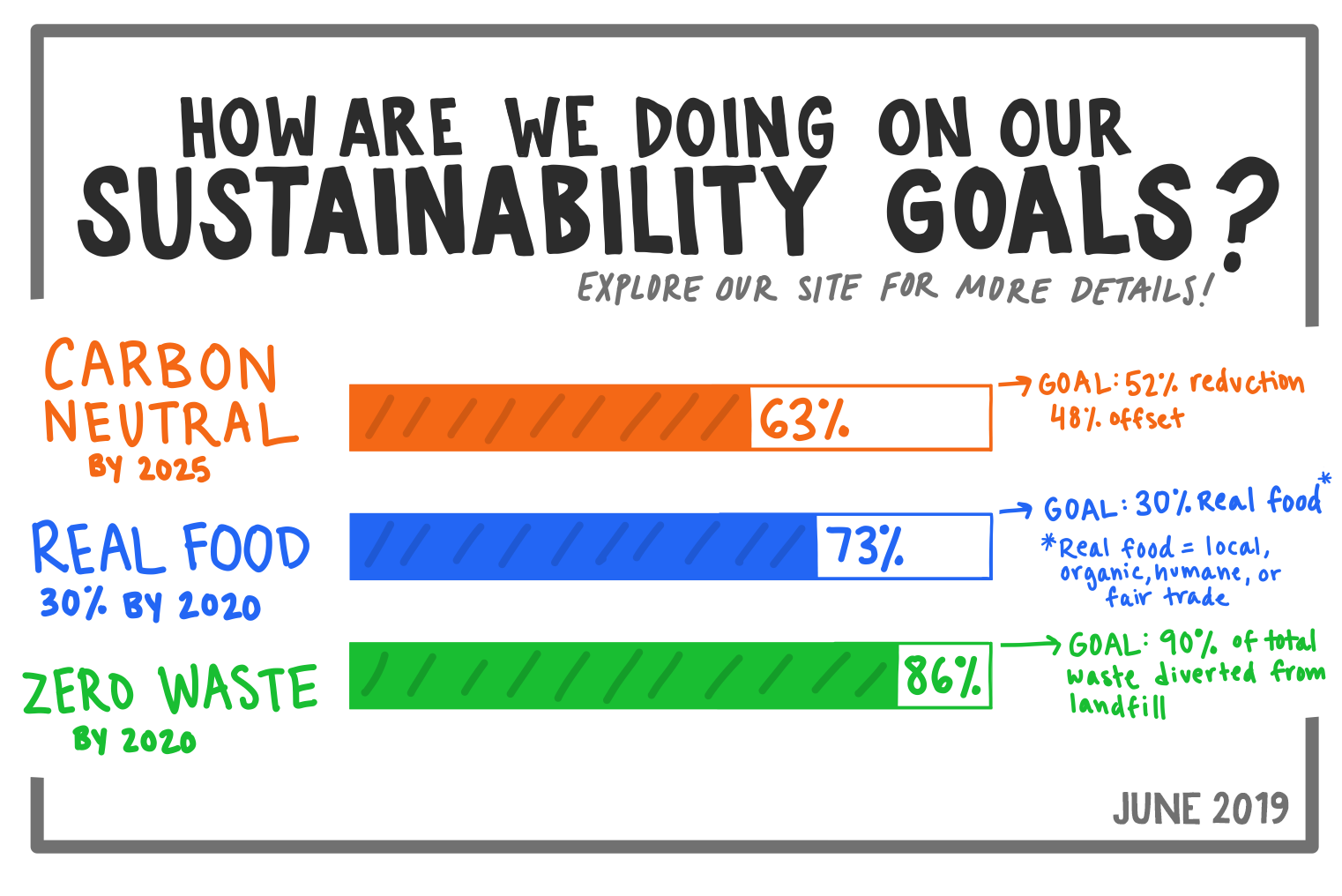 How are we doing on our Sustainability Goals?
Carbon Neutral by 2025: 63% progress toward our goal
30% Real Food by 2020: 73% progress toward our goal
Zero Waste by 2020: 86% progress toward our goal
Explore our Goals
Virtual Campus Sustainability Tour
Check out our GIS Sustainability Tour Map
Sustainability-Related Projects Have Saved Macalester $3M
As of Sept. 2019, sustainability-related projects across campus have saved Macalester more than $3M. The projects fall into three main categories:
83.6% Energy                                         16% Paper Reduction                                           0.4% Water
More detail can be found at Sustainability-Related Cost Saving Projects.2019-Macalester.
Sustainability Office Blog